Family Snapshots
An inside peek at Instagrammer Hannah Carpenter's homeschool life.
March 23, 2016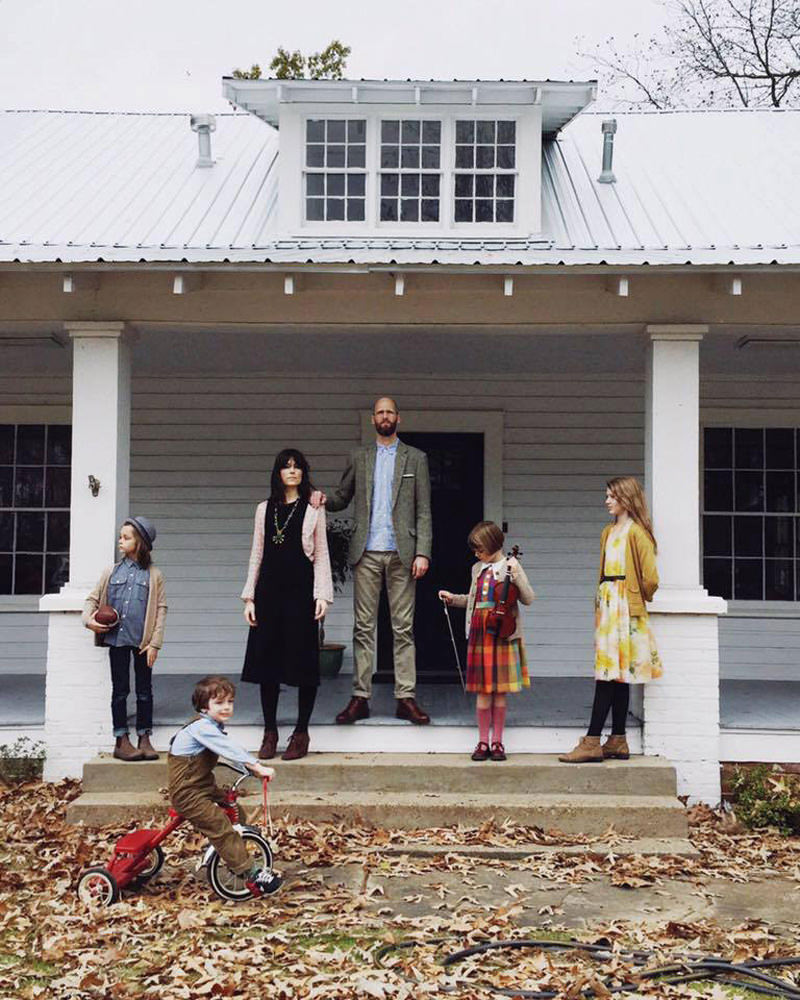 Our sister company, Picaboo Yearbooks has partnered up with blogger, Instagrammer and homeschool mom Hannah Carpenter as she and her kids set out to create a yearbook using Picaboo Yearbooks.
Here's a brief inside look into Hannah's family along with a sampling of her stunning photos.  We begin with some introductions.
Picaboo Yearbooks: Describe each member of your family for us.
Hannah Carpenter: I am a pretty standard right brained individual; very structurally challenged and creative, yet hyper-detail oriented. My husband Heath is brainy and bookish. He can talk to anyone and often will.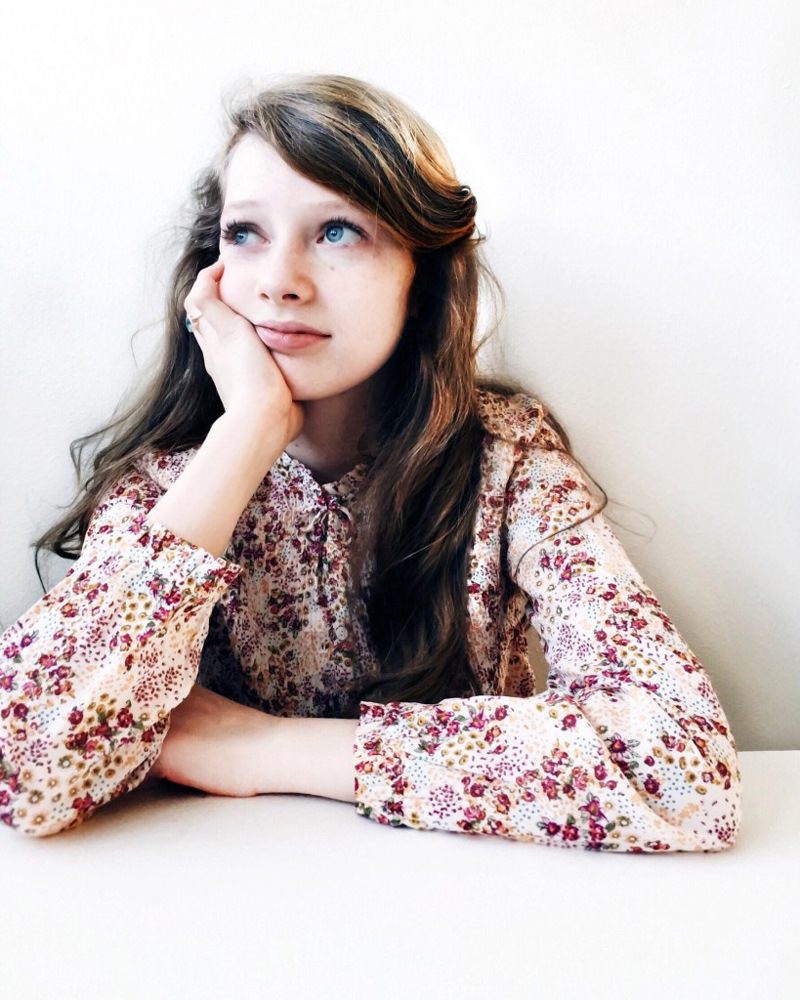 Tristin, 12, is your stereotypical first child: rule follower, literal, bookish, responsible, good through and through. And lucky for me, she's exceptionally tolerant of her younger siblings.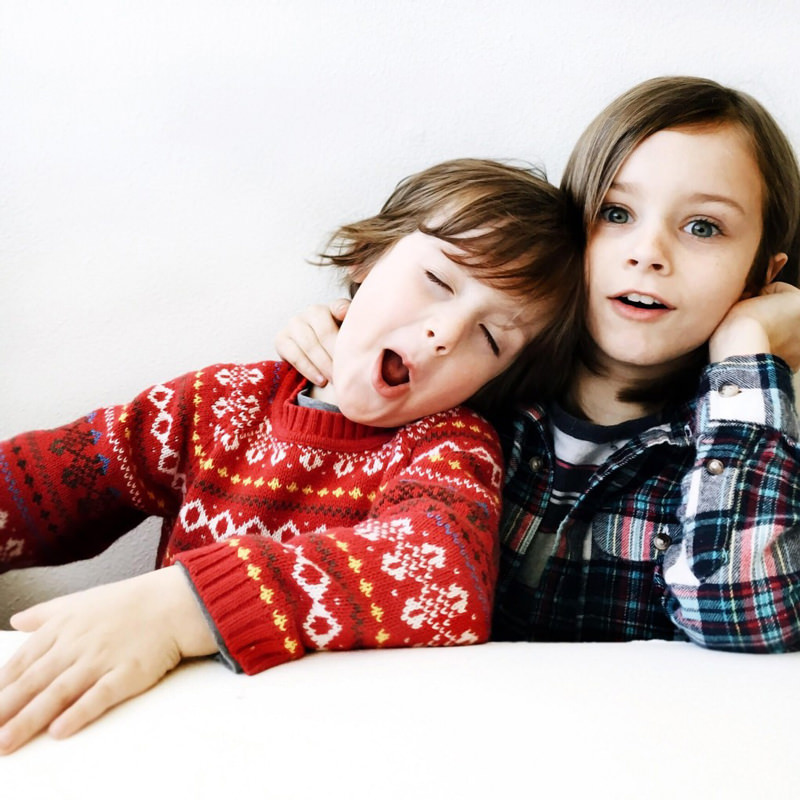 Silas, 9 (right),  is my artistic child: creative, observant, comedic, fashionable, sneaky, easy going and typically very happy. His head is almost always in the clouds. Tom, 3 (left), is very physical and busy and often uncooperative. He's basically lightening in a 3-year-old body. But he loves his mom something fierce and gives exceptional kisses.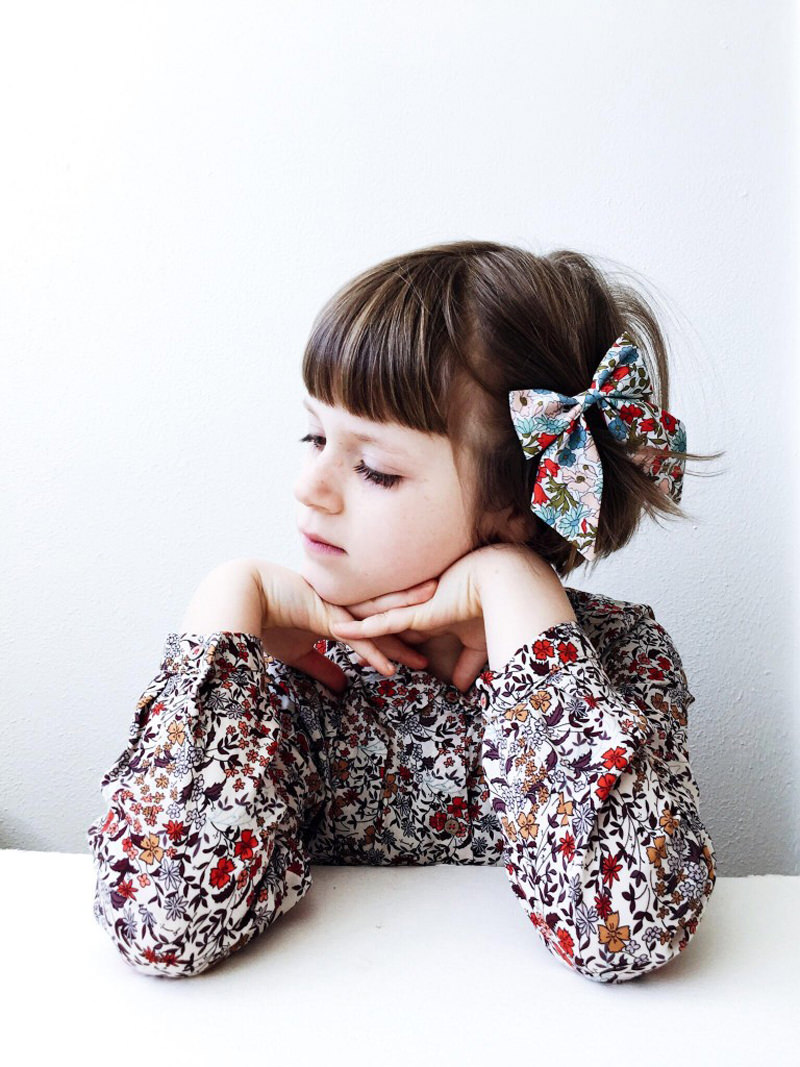 Enid, 7, is a social butterfly. She can work a room like no other. She's also feels deeper than most: tender hearted, always making gifts for others, compassionate, motherly, easily excitable, a lover of music.
PYB: How long have you been homeschooling your kids, and which ones do you homeschool?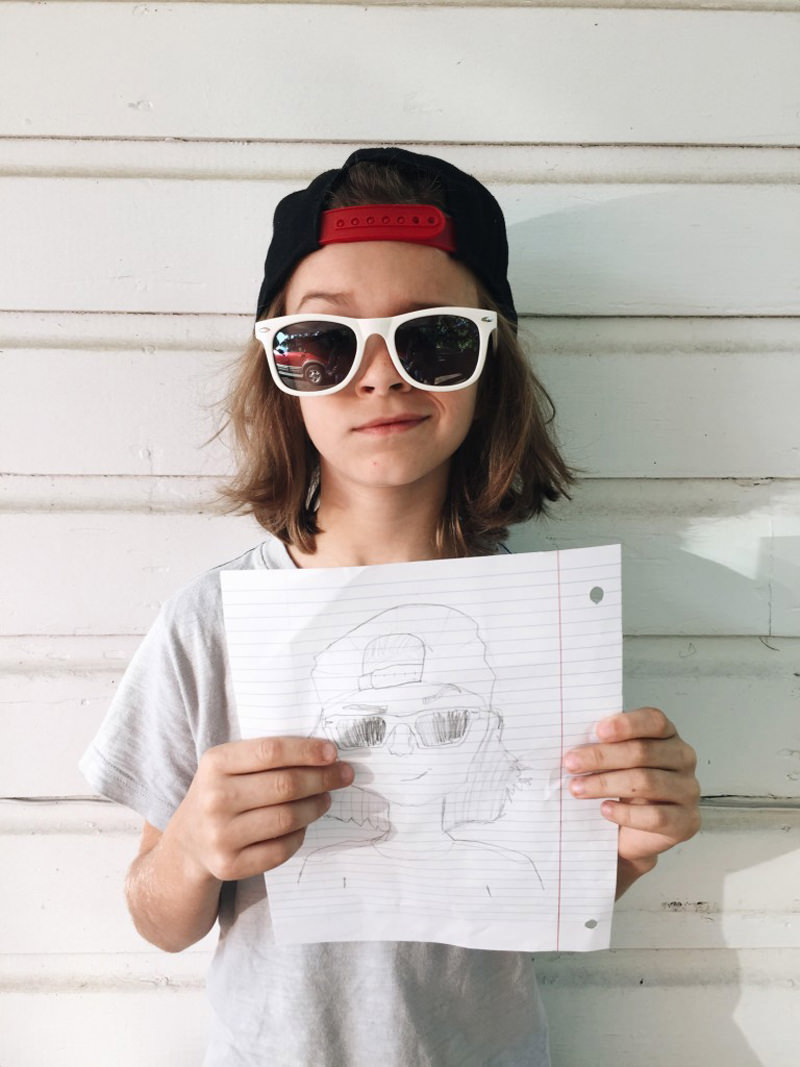 HC: Tom was born in May of 2012. I started homeschooling Tristin (then in 4th grade) and Silas (kindergarten) that fall while juggling Enid and dealing with a newborn who napped 10 minutes at a time. That first year was tough. We are now on our fourth year of homeschooling. Tristin is in 7th grade this year and decided she was ready to join the masses at the public junior high, but I'm still homeschooling Silas (3rd grade) and Enid (1st grade) and manhandling Tom.
PYB: What are some of your favorite things about homeschooling?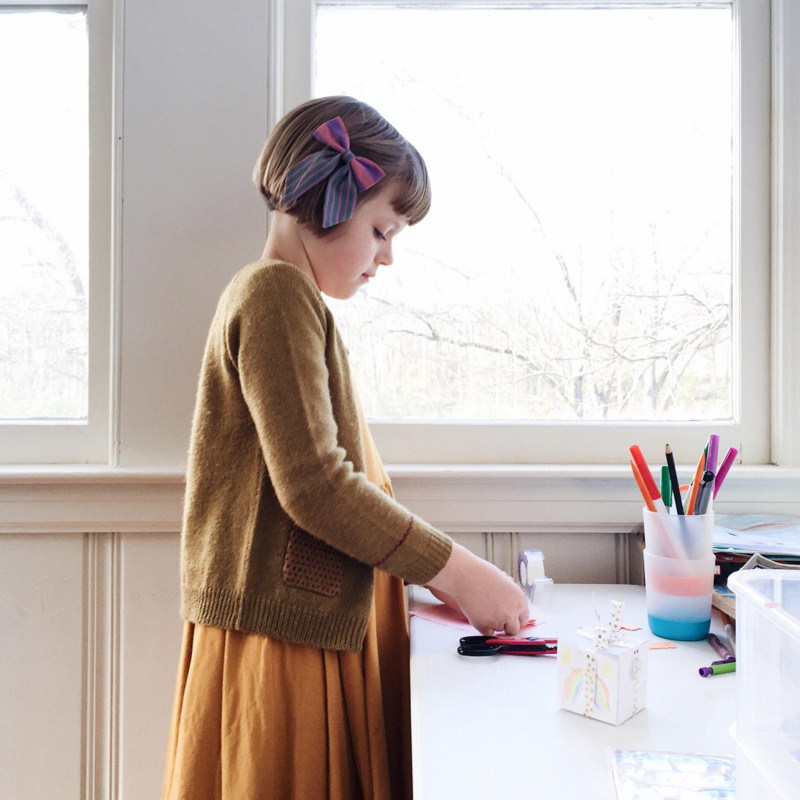 HC: My kids are at home with me. I am fortunate to spend a lot of time getting to know them and enjoying their personalities. They have time to focus on their strengths and explore and play and be kids. They aren't around their peers 80% of the time; something homeschool haters would probably criticize, the lack of socialization, but I find it very refreshing.
PYB: Downsides?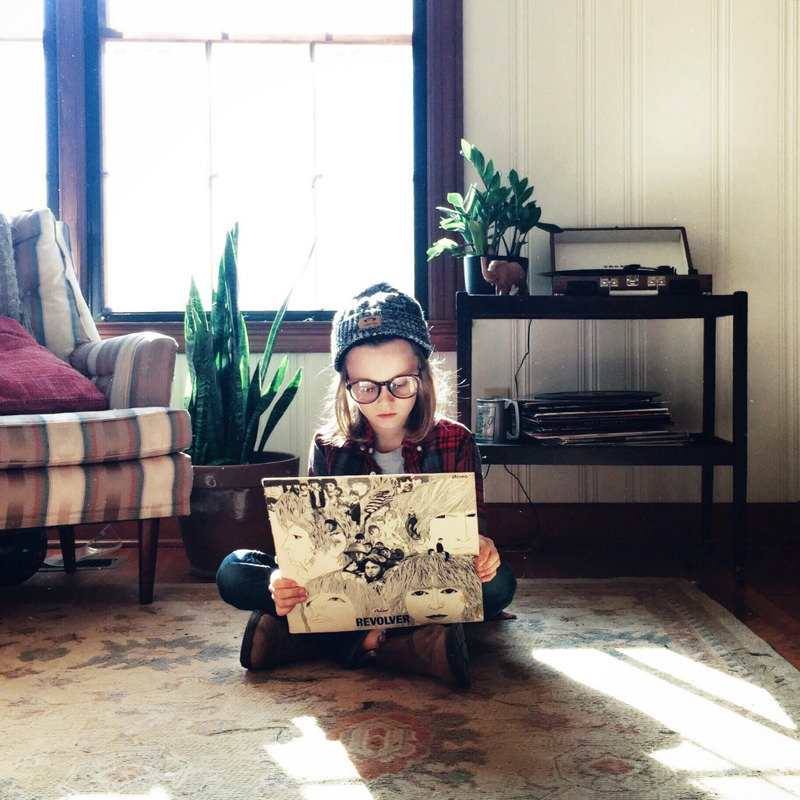 HC: Homeschooling is not a perfect choice for education. It's A choice. And it has pros and cons just like every other form of education. The world of Homeschooling comes with little alone time, a very lived in (messy) home, a lot of pressure and guilt if your child isn't succeeding in a certain area, judgment from other parents or educators, and of course the challenge of teaching your kids without them hating you. It's not for every parent. And it's not for every kid.
PYB: Have you ever considered making a book or yearbook to document your kids' school year?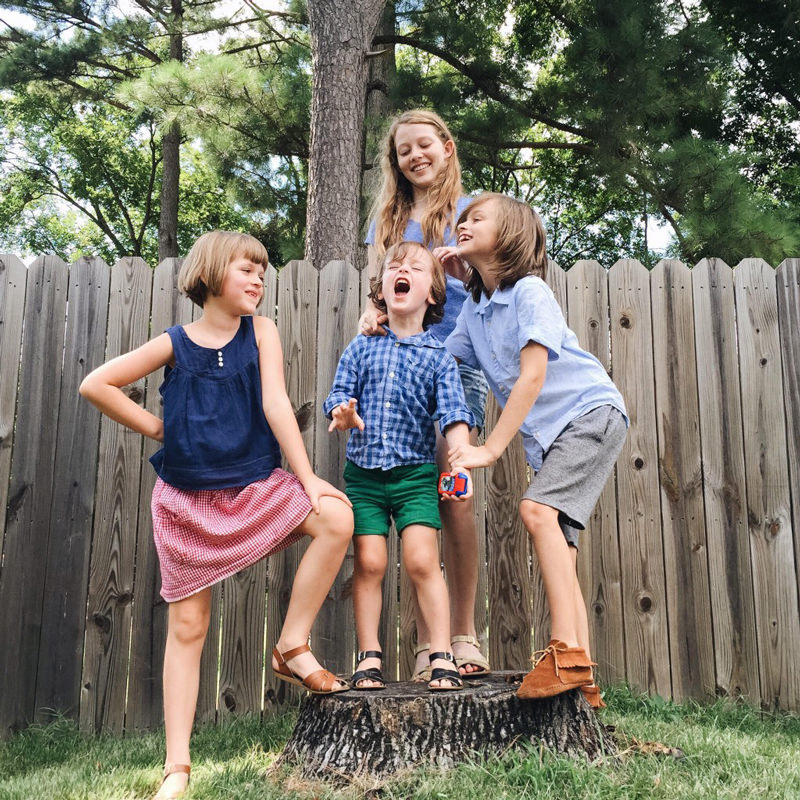 HC: Absolutely! I have considered it, but have been too overwhelmed to take on the seemingly daunting task. I think my kids would enjoy it, and it would help us remember and focus on some of the highlights of homeschooling rather than what we dislike. I've never had a simple solution for putting together such a book in the past.
PYB: You've got a great Instagram following – did it happen overnight? Do the kids like posing for photos?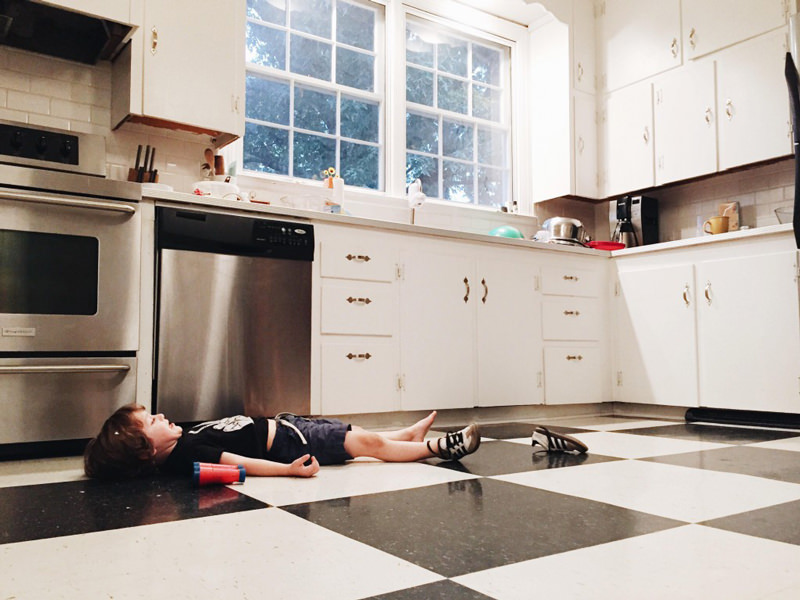 HC: Instagram started as a way to document our life as a family. It soon turned into a great way to connect and share with others around the world. When you're with kids all day, it's nice to have the opportunity to instantly interact with the outside world. And it's nice to have a creative outlet! There have been moments throughout the Instagram experience when my kids have started to hate it. I think each kid has gone through that stage, and when I see it happening, I try to back off. But they have all come around to a place of appreciation of it, Tom maybe being the exception. Lately I've even had them say things like, "You need to take more pictures. You don't do that as much as you used to." I also try to make it fun for them, and they love looking through my account and talking about all the shots and memories they evoke.
We are excited to follow Hannah and her family's journey as they create a yearbook to commemorate their school year. You can follow along, too, on Instagram @picaboophotobooks, @picabooyearbooks and @hannahacarpenter and at facebook.com/picabooyearbooks.
Do you have some great pics of your everyday family life?
Or, do you have a story you'd like to share?  Tell Us Your Story