UPDATED:  October 30, 2014
Introducing: Premium Mini Books
We are very excited to announce the newest member of our photo book family, the Premium Mini Book. Available in two sizes, 5 x 4 and 5 x 5, this pocket sized keepsake makes for the perfect gift. Handcrafted with double-thick premium satin-finished paper, the pages are both stain-proof and tear-proof for lasting memories. Encased with a matte UV-coated cover and a wraparound design, the Premium Mini Book brings your memories to life. Learn more here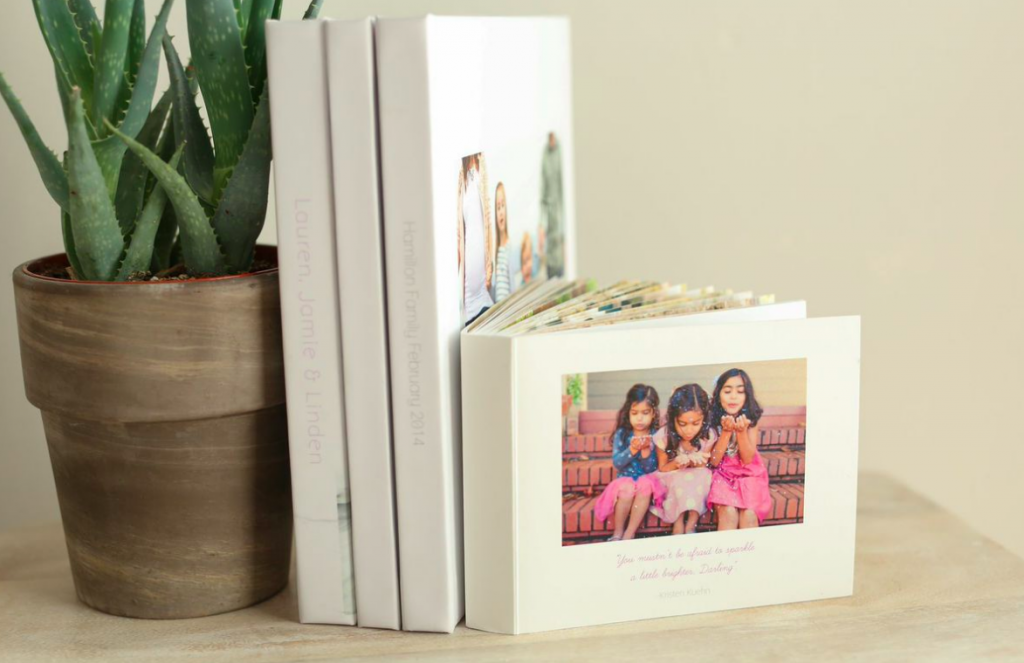 UPDATED:  September 23, 2014
Seamless Lay-Flat Books Available in Landscape Sizes
Our Seamless Lay-Flat Photo Books are now available in landscape sizes as well as square. The sizes are: 8 x 8, 11 x 9, 12 x 12 and 14 x 11. Learn more here
UPDATED:  September 23, 2014
The New & Improved Madison Photo Book
We've made some updates to the Madison Photo Book. It now features Seamless Lay-Flat Binding allowing your photos to flow uninterrupted across two pages on thick, board pages with a matte finish. With their handmade leather cover (available in five colors), the Madison is perfect for life's greatest moments. Learn more here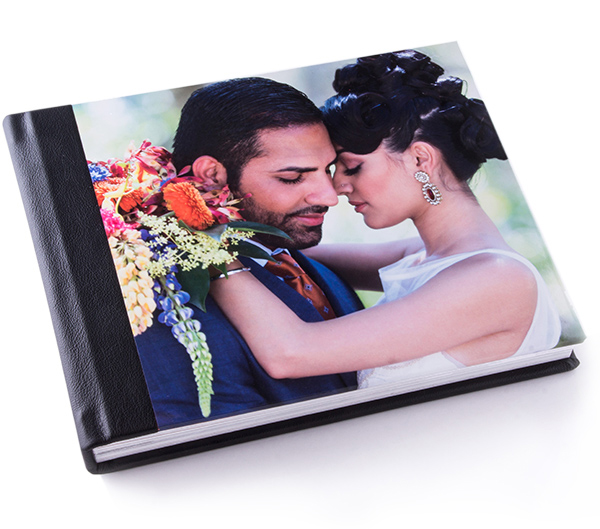 UPDATED:  September 17, 2014
iPhone 6 Custom Cases are Here
The iPhone 6 has been released which means it's time to order your new protective case. We've got you covered : ) Both iPhone 6 and 6 Plus cases are now available right here.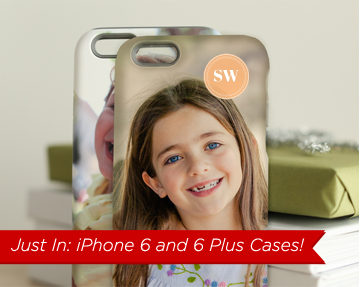 UPDATED:  June 26, 2014
2 Million Books and Counting!
Thanks to you, the Picaboo community, we've now printed over 2 million photo books. We couldn't have gotten this far without all of you and here's to millions more!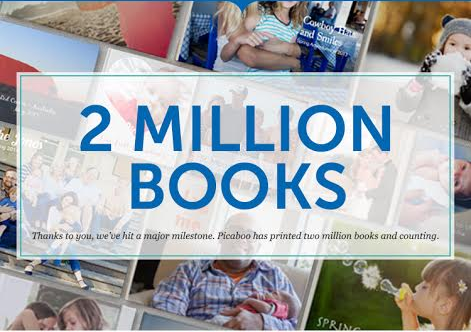 UPDATED: Tuesday May 27, 2014
Introducing Phone & Tablet Cases
We're very excited to now offer fully customizable phone and tablet cases. These sleek yet durable keepsakes are available for all popular smartphone and tablet devices. Both heartfelt and practical, make this as a gift or one for yourself in minutes. Learn more
UPDATED: Tuesday May 20, 2014 
Here is an overview of the changes we released this week

New Photo Swap Button
After receiving some customer feedback we've simplified the application for you by removing Easy Mode and Creative Mode and added a new 'Swap this Photo' button. When you want to swap a photo with another photo in the spread, simply select the photo you wish to change, and click the button in the top right corner. Drag the photo you'd like to move and drop it in its new location. You can learn more about the photo swap feature here.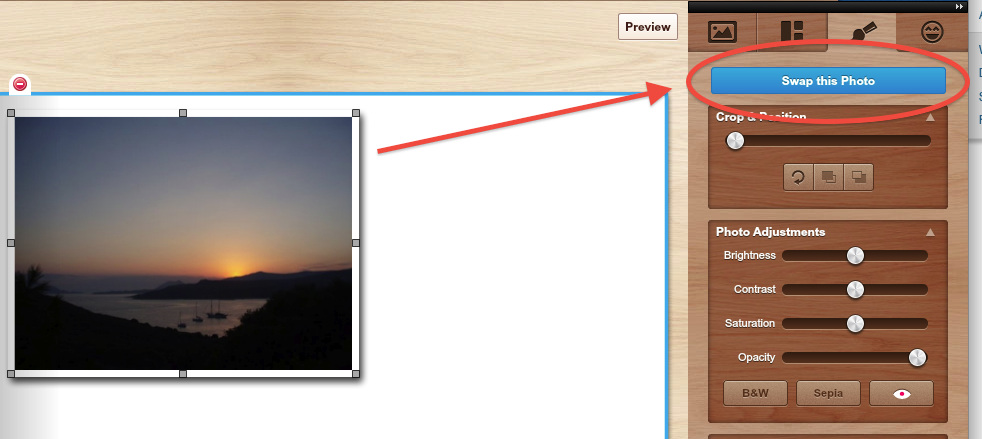 Improved Auto Fill
We've improved the 'Auto Fill' option when you are adding photos to a new Photo Book. Your photos are now automatically positioned in your book by date taken. Even better, the photos are grouped by event, so each event fits on its own page(s).
When you start a new Photo book we recommend selecting all the pictures you want in the book and using the 'Auto Fill' option. Tell us what you think of the result!
Shipping to APO and FPO Addresses
To better serve US troops and their families, we now offer shipping to military addresses. Learn more  about shipping to APO and FPO addresses here.
UPDATED: Wednesday Mar 19, 2014 
Introducing our Seamless Lay-Flat Book
Create a dramatic impact by spreading a photo across two pages without a disruptive seam. The pages lay flat on extra-thick premium paper featuring a lustre silk finish. Try it out for just $25 here.

UPDATED: Wednesday Feb 12, 2014 
Brand New Shipping Calculator
Know when your keepsake will be at your door before even ordering it! You can find our brand new shipping calculator here.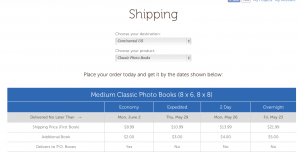 UPDATED: Wednesday Jan 8, 2014 
Share a digital Photo Book
We're making it easier for you to share your Photo Book with family and friends. After you order your book, you will be prompted to share a digital copy via email. Enter as many email addresses as you'd like and include a personalized message.
Tip: Now all of your friends and family can view your Photo Book.
UPDATED: Friday Dec 20, 2013
Updated Photo Selector
The new photo selector makes it even easier to choose photos for your Picaboo project. Select  photos from your computer, previous Picaboo projects, Facebook or Flickr. Continue to select photos from multiple places until you are happy with the entire selection.
Tip: See all of your photos at once before adding them to your project.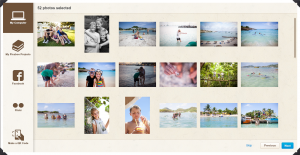 Adding Photos no longer required when creating a project
Preview Photo Book themes first before selecting your photos. Once you've decided on a theme, you can easily add the photos at any time.
Tip: Check out available themes before adding your photos.
Redesigned Zoom tool
The updated zoom tool is easier to use. Zoom in on an area of your project and move the navigator around while maintaining the zoom.
Tip: Use the Zoom tool to review the details of your project.
Change captions in Easy Mode
Now you can change font styles and colors in Easy Mode.
Tip: More freedom to customize your text while staying in Easy Mode.
20 page Photo Book
When creating a new Classic Custom Photo Book, the book will have 20 pages by default. You can easily delete or add more pages.
Tip: The first 20 pages of a book are included in the Photo Book base price.
UPDATED: Tuesday Oct 15, 2013
Here is an overview of the changes we are releasing this week.
Print your return address
No more writing or dealing with messy return address labels. Picaboo can print your return addresses on the back of the envelopes with your Cards order. Get it free with our Premium cards or $.29 each with our Signature cards.

Upgraded card stock at no extra cost
We have upgraded our Signature and Premium Cardstocks at no extra cost to you. Now your Holiday Cards will look even better.
UPDATED: Tuesday Sep 24, 2013
Here is an overview of the changes we released this week
Picaboo.com, Redesigned with you in mind
Come check out our Brand New Look and tell us what you think on our Facebook page.
Psst… There's some not-to-miss New Features, too. Come see!
Easy does it! Create photo books in a flash with 'Easy Mode.'
In the editor, you now have two tabs at the top: 'Creative Mode' (with all the options you are used to) and 'Easy Mode'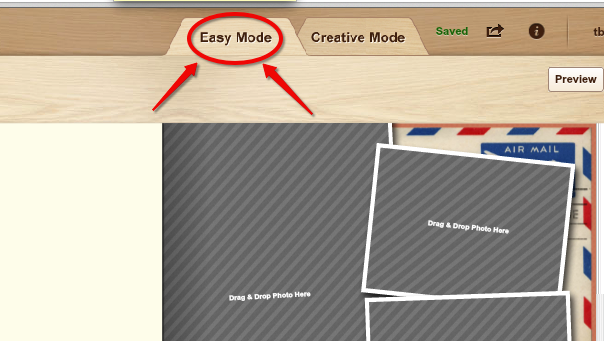 With 'Easy Mode'…
There is need to remove a photo before replacing it. Simply drag and drop a new one over it.
Only the key editing options are available. But fear not, you can always toggle back to Creative Mode.
The editing panel on the right is collapsed by default. Click on the paintbrush icon to display the options.
*Also available for Cards.
Sticker Happy
For the kid at heart – Sticker some fun into your next photo book project. While in the editor (in Creative Mode), click on the smiley face in the editing panel on the right. Search and select your perfect sticker, then drag and "stick" on the desired page.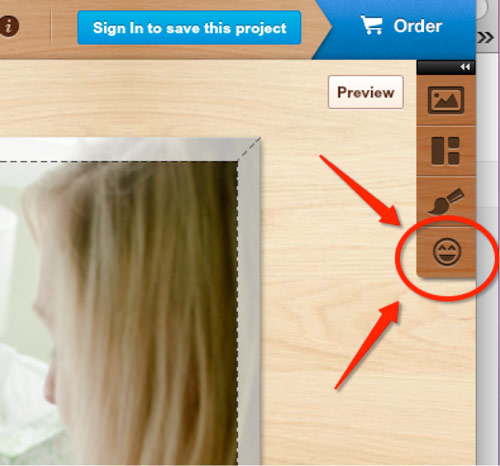 Crowdsourced Card Designs
We turned to the Picaboo community to help build our 2013 collection with our first ever Holiday Card Challenge. We were blown away by your submissions! See our best picks in this holly jolly round up.
Card Back Design
Now there's more space than ever before to express your creativity. Add a personal touch to the back of your cards with this stylish new feature.
Also you can now log in to your Picaboo account and access your cart, your order history and your account details right from the home page.