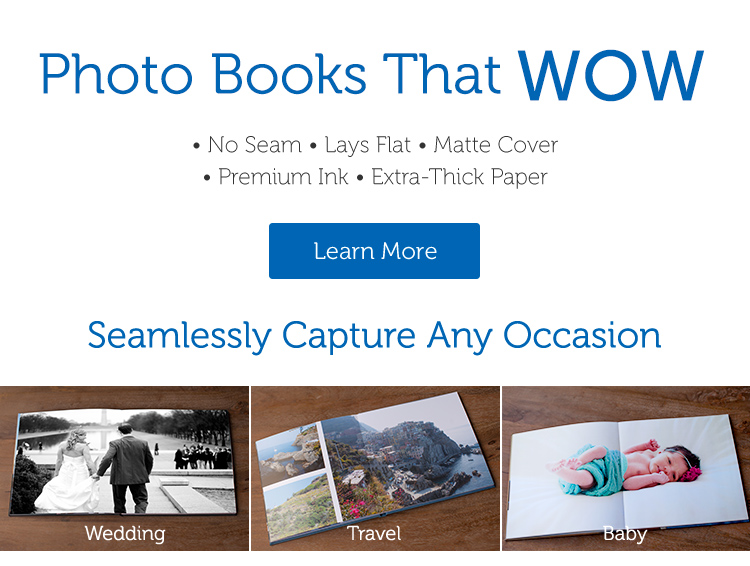 What You're Getting
Choose from the following options:
Additional pages after the first 20 can be added for $1.50/page in the 8×8 size and $2.00/page in the 12×12 size; if your order subtotal exceeds the value of your voucher, you will simply pay the difference upon checkout.
Voucher may be redeemed across multiple orders.
Valid only for Photo Books. Not valid for Canvas, Photo Panels, Posters, Prints, Calendars, Cards or Yearbooks.
Customer may purchase an unlimited number of vouchers.
Vouchers cannot be combined (limit 1 voucher per order).
Vouchers cannot be combined with other discounts, coupons or promotions.
The promotional value of the voucher ($40.00 – 8×8 / $70.00 – 12×12) expires on Thursday, September 25th, 2014.
The paid value of the voucher ($25.00 – 8×8 / $40 – 12×12) does not expire.
Tax and shipping not included; click here for shipping rates.
Oh no!
This great deal is over. Don't worry, we have more great deals every day.
View Special Offers