This post was written by Emily Vanek about her son, Brady.
My son, Brady, has autism and speech apraxia. At  four, he only has a dozen or so "words" he uses to speak and signs a little more than double that. Our therapists have been using a picture exchange communication system with him, or PECS for short. We've made a picture schedule for him at home and school, and use photos to communicate throughout the day.
That's where Picaboo comes in. While the ultimate goal is for Brady to communicate verbally, we've decided to make a photo book of common things he plays with, eats and uses throughout any given day. Our hope is that by constantly referring to his picture book, he will start to have verbal approximations as well as a sign for the images in the book.
In our photo book I used photos of his clothing and shoes, favorite toys (even the batteries he runs to grab when a toy isn't working) as well as books, puzzles and other favorites. I want him to feel successful, so I've been sprinkling in new words with familiar ones. I'm hoping it won't overwhelm Brady with too many new things and will ultimately, encourage him to open up more.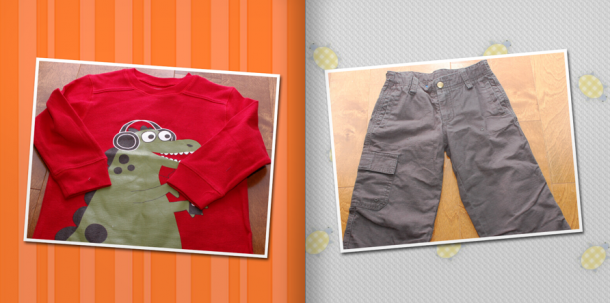 By using photos to help Brady communicate, we alleviate stress for everyone. It's not just us not understanding what he wants, but it's also Brady not understanding what we want. Not everyone knows the sign for a ceiling fan, and he can't say the words "ceiling fan," but the image is universal. Pictures are a great tool, and necessity, when teaching autistic kids many things–let alone language. Our family uses photos for matching, to show what's inside various storage boxes, or even to show what we expect him to do each day.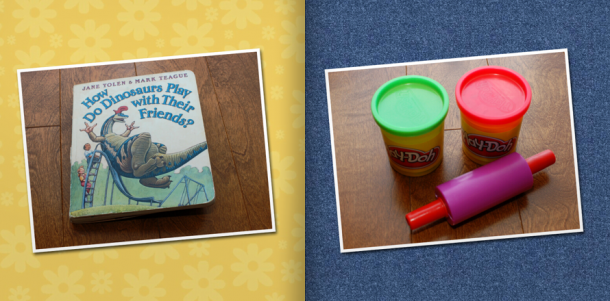 We used to have a folder with velcro on both sides in strips. I laminated printed photos and then added a piece of velcro on the back side. The same thing was on our pantry door to show what foods were inside. Brady would simply take the photo off the door or folder and bring it to us. While this worked really well for a time, eventually Brady started to lose the pictures, hide them or just throw them out of frustration. By creating a photo book, I'm hoping Brady will enjoy opening the book to find the picture he wants. I'm just praying he doesn't decide chuck the entire book at me!
Parenting is difficult at best. If your child has any speech delays or special needs,extra steps have to be taken to aid with communication. A picture book may be just the tool to help get them on their way to learning new words and perfecting ones they already know.
Here's an update on Brady from his mom: "It's been a couple months since we made this book for Brady. He now has a vocal approximation or new sign for each of the pictures! He's come a long way and has a much longer road ahead, but we are beyond thrilled and are about ready to make a second book of all new words to learn!"
If you are using Picaboo's products in a new and innovative way, we'd love to hear about it! Please send a note to social@picaboo.com and share your story with us!
Ready to make your own Picaboo photo book, start here!
Looking for inspiration? Check out these 14 amazing Picaboo photo books. From weddings to adoptions to making the baseball team, these books will make you cry, laugh, feel jealous and wonderful all at the same time.