Every holiday when I get those adorable photo cards, it puts a smile on my face. Once the season is over, I never want to put them away. A fun way to smile all year long, even after the holidays are over, is to snap a photo of each holiday card and assign it to a contact on your phone. I have been doing this for a couple years and it always makes me happy when my phone rings. It's super easy and a great way to see your friend's adorable photo throughout the year.
Step one: Set the card on a flat surface to take the photo. Be sure to let your phone focus before snapping the photo.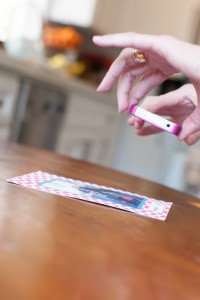 Step two: On the iPhone, after you take the photo, a little rectangle with an arrow will appear on the bottom. Click this and then select "add to contacts". Choose the contact or make a new one, then crop and move the photo to fit inside the square.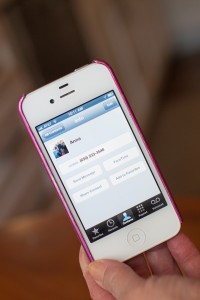 Step three:  Save the photo as the contact.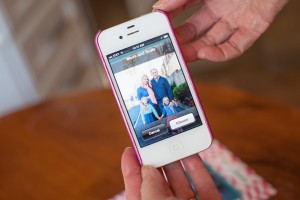 The next time your phone rings, you'll be super excited to see all of the fun photos of your friends that pop up.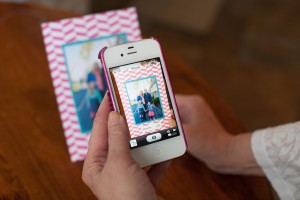 Lulu Jane Photography
Laura Hamilton is a Bay area family portrait photographer who loves capturing giant smiles on little faces. When she's not taking photographs, she's a stylist and Mom to her two beautiful kiddos- who keep her on her toes!