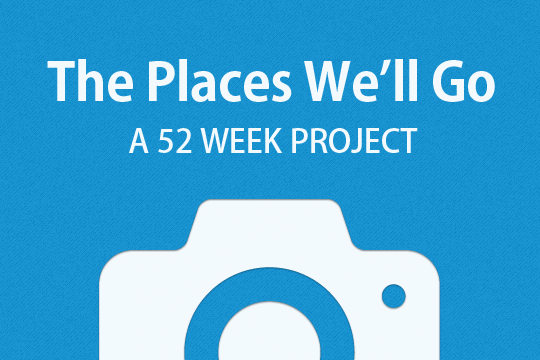 Step by step, mile by mile,
We want to see everything that makes you smile.
Put Picaboo in your pocket; take us wherever you may go,
Whether it be to your backyard or Rome.
Bring your camera along,
Share your journey with us all year long.
Let's make memories of 2013,
And learn some new photography techniques.
At the end of it all, you'll have captured 52 weeks
And a photo journal of your year, each one of yours unique.
This project will not only give you the opportunity to make memories of 2013 with a beautiful photo book of your weekly photos. You will also have the opportunity to get to know other Picaboo fans and build a community with new friends across the globe. (Plus, it's going to be so much fun!)
Get started!
All you have to do to participate is RSVP to the Facebook event. Don't forget to invite your adventurous friends who enjoy photography too! Then, on the week of December 29- January 2, read our 52 Week Photography Challenge and post a photo on our Facebook page.
Each Saturday we will put out the new weekly photography challenge and then announce the top photos from that week on the following Friday. If you missed a week, don't worry! Find all past challenges here.
52 Week Project Tips & Tricks
1. Keep your camera in your pocket.
Take your camera everywhere. Small pockets? Big camera? Keep your camera in your glove compartment, suitcase, or purse! Don't have a camera? No worries, in this day and age cell phone pictures will more than do. Sometimes the best pictures happen when you least expect it, so be ready!
2. Add Variety to Your Photos
Vary your angles, your lighting and your subjects. One day you may take a picture of a plate of pasta in Italy. The next day, capture the foam from your latte or the beautiful canals. Get down on the floor or the grass to get an upward angle of your favorite skyscraper. Or zoom much closer than is comfortable to capture your baby's first giggles. Variety is key. And, who knows this better than you after these past amazing 365 days?!
3. Find Your Story
Don't worry about coming up with a consistent theme. Your story will come out through pictures of the places you go and the people you see. And you may be quite surprised at the moments you capture. This is a journey and you're just along for the ride.
4. Jot Down Notes
At the end of the year, you may forget why you shot that yellow leaf, your kid's bright Tonka truck or the speeding taxi. But it caught your eye at that moment. Consider taking notes along the way that share some of your thoughts. These notes will make great captions in your 52 Week Photo Book. Then, when you look back at your photo book decades from now you'll still be able to truly relive your memories of 2013.
5. Keep Going
If you miss a week, that's ok. It happens, after all we're all busy. Take two photos the following week. Or, there may be a moment when you think you've captured the whole world and there's nothing left to shoot. When that happens, put yourself in a new environment- take the kids out for ice cream in your neighboring city or town or take a walk around the block. You never know what you'll find. But don't quit because as you know, this is truly an eventful and gratifying journey and you're going to love every second of it!
RSVP now and start uploading your pictures this weekend!