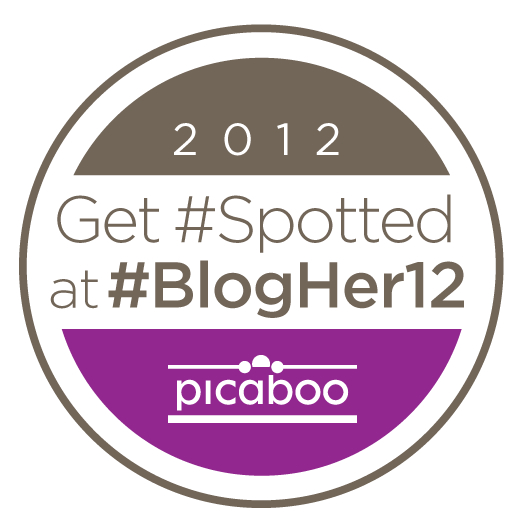 This year, I will be attending BlogHer, the biggest conference for women in social media. And while I'm there, I've asked Lolli Franklin to help me on a fun photography project. Because as you know, I love photography. And I'm going to take all of my learnings from Picaboo's 365 Photography Project with me.
Picaboo's BlogHer Collage Poster Project
Together, Lolli and I are going to take pictures of the BlogHer attendees. Then, we'll throw the photos into Picaboo Collage Posters and share them here and on Twitter. You can follow the project by checking back here for updates or following Picaboo and Lolli Franklin on the ol' Twitters. We'll be using our own hashtag #Spotted and #BlogHer12, which is BlogHer's official hashtag. If you're going to the conference and you'd like your picture taken, make sure you follow us on Twitter to see where we are. If you won't be at BlogHer, follow along to see some of the women behind your favorite brands and blogs! And make sure you enter our Picaboo Collage Poster giveaway! (To enter, just follow the directions at the bottom of this post!)
If you're not familiar with our Collage Posters, you should be! Our Collage Posters are inexpensive, easy to make and a great gift. You can make a Collage Poster in less than 10 minutes and they start at just $3.99 for an 8×10. Here's more information on our Collage Poster pricing.
Recently, Lolli took pictures of a few bloggers at the Type-A Parent Conference in Charlotte, NC. Then, for fun, I turned her photos into a Picaboo Collage Poster. With over forty layouts, you can create the perfect poster.