Dance recitals are big moments for kids. They show off handwork, persistence and make great subjects for Picaboo photo books. This Dance Recital Book made by Shauna, one of our Picaboo Pros, is full of great layout ideas, beautiful embellishments and it features lay-flat pages. Take a look at this lovely Dance Recital memory book.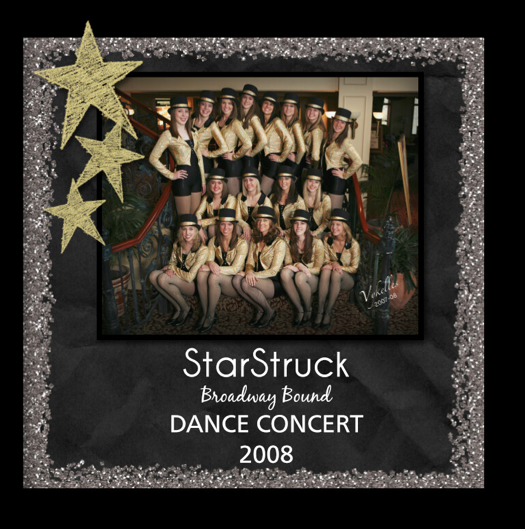 Isn't the cover striking? The book cover design is very important as it's the first thing you see before you open the book. Book covers are a great place to sprinkle-in your theme. Here, Shauna hints at what you'll see with sparkles and star embellishments in a Broadway-themed layout that makes you want to open the book and learn more.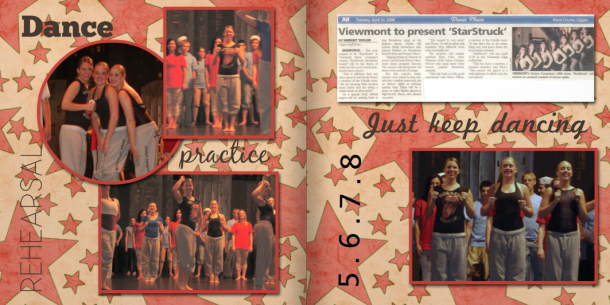 Love the united page layout, the Picaboo dance-themed backgrounds, the scanned newspaper clipping and the dance-themed expressions. The newspaper clipping help to add time to a memory. To add newspaper clippings to your Picaboo creations, just scan images from your phone using a phone app. HP and Epson both have great iPhone and Android apps that scan images perfectly. Or you could use your home scanner. We've also seen some customers take pictures of notable items with their phone instead of scanning an image.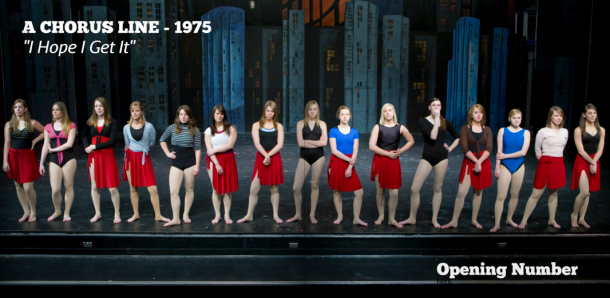 This is my favorite spread in Shauna's photo book and you may have guessed why: Lay-flat pages. Lay-flat pages transform two-page spreads by allotting extra room for your images because they eliminate the book gutter. (The gutter is the inside margin of the book that connects to the spine.) When you use lay-flat pages, you can use the whole width of the page as your canvas. This creates a cohesive layout that's a bit more special. Lay-flat pages are also great for books that may get a bit more handling than others. Like a coffee book or a kids book, for instance.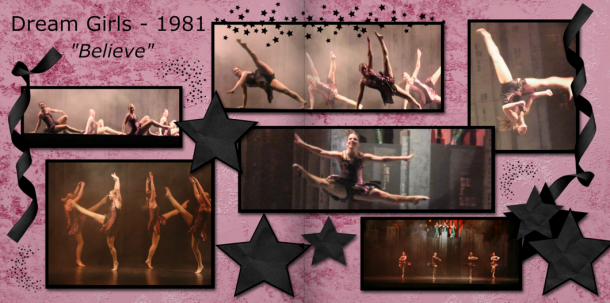 Shauna has really mastered action shots, too. Action photography is essential when taking pictures of kids playing sports, dancing or taking part in any extra-curricular activity. To help you take better action shots, take a look at this photography tutorial that provides tips and tricks for capturing great in-the-moment photography.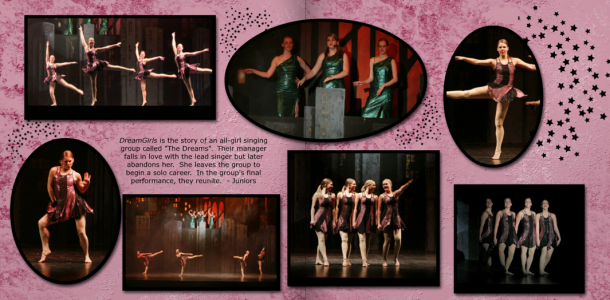 Shauna is a pro at using photo-shaped wells. We saw this in her Cookie Cookbook and her Children's ABC Book. Photo-shaped wells help you create engaging focal points that move the story along at a different pace than currently established. They're also a great way to establish focal points on collage-style layouts.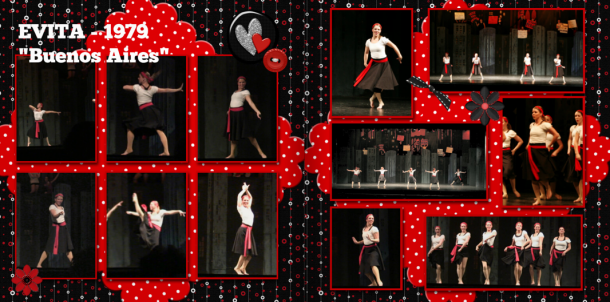 I love this spread. Maybe it's because I love Evita (the musical) or because it reminds me of Minnie Mouse's dress. Either way, this spread changes the pace of the book so that all of a sudden, you're turning the page in rhythm with the dancers. I also really like Shauna's use of corner embellishments as they make the framed images pop off the page.
Layering embellishments is another scrapbooking technique that adds dimension and drama to your layouts. Shauna is a pro at layering embellishments and even wrote a post about it.
Including the entire company in the final spread of the book is a good choice. This helps wrap up the story and ensures that everyone in the dance troop gets a final photo included in the book.
When Shauna creates a Picaboo project, she always adds something new. We saw this with her Kids ABC Book Tutorial and this dance book is no different. I love the themed quotes on the back page. Using rich media captions, Shauna is able to put emphasis on different words within the quotes.
Here's what Shauna had to say about her photo book: "Just got the book today! LOVE the lay-flat pages. I wish I could use them on everything. This was my daughter's junior year dance concert. They started working on routines at the end of January and the production was at the end of April. Of the five concerts my two girls participated in, this was by far my favorite.
***
Which spread is your favorite? Let us know in the comments. Do you have a dance recital, a swim meet, a baseball game or another fun extra-curricular event you'd like to capture? Make your own Picaboo photo book and then share it with us and we'll feature it on the blog. Send your book link to social@picaboo.com.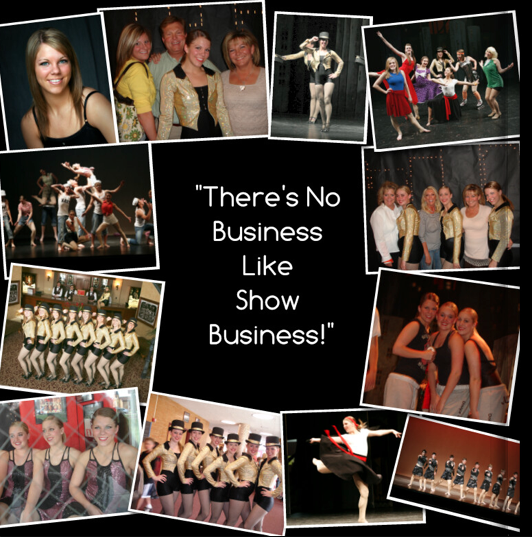 Looking for more kids-themed books? Read: 8 Fun Kids Photo Books and 9 Birthday Photo Books.