Picaboo offers many ways to create a one-of-a-kind photo book. With over 20,000 backgrounds, a library of fonts and shaped-photo wells, it's easy to create a book that's truly you. When creating a book for holidays and special occasions, like Halloween, embellishments add that extra touch to create a book full of texture and life.
Using Halloween-themed embellishments, I made this Halloween spread extra fun. The candy corn corners and the backgrounds you can find in Picaboo. The embellishments I added were the pumpkin button, the Boo button, the Halloween banner, the spider and the orange spray paint blobs. (That's what they look like to me.) Together, the page is fun and whimsical, which was exactly what I wanted.

For this spread, I wanted to focus on the kids in our neighborhood and Baby Murray. I used Picaboo backgrounds and the following embellishments: the Trick-or-Treat banner and the spider circle. For the Baby Murray spread, I added a Halloween-themed ribbon. I didn't want anyone getting confused with his Santa costume.

Stepping outside the Halloween box, I wanted to show you a couple of other ways people have used embellishments to create special books. Take a look at Shauna's spread below. Her clever use of embellishments takes her book to a whole new level. The rustic picture frames, the buttons and the cut-out shapes create a one-of-a-kind layout.

Here's another example. Mary created a book to honor her cat, Figaro. And while I've never met Figaro, this spread tells me he's a happy (and maybe a bit spoiled) cat. Look at the details! From the beautiful satin ribbon to the elegant picture frames, Mary uses embellishments to let us know how she feels about her cat.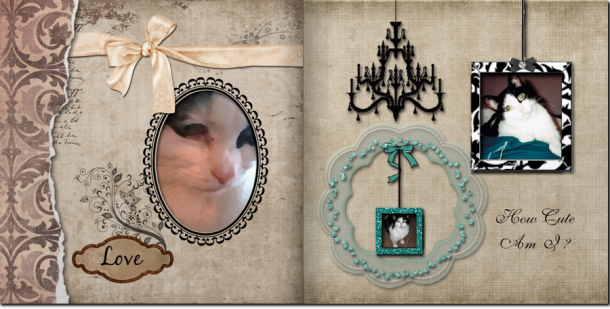 I also get the feeling that Figaro may be a little silly. Why? Well, look at this spread. The embellishments paired with the photos and the captions create a very whimsical feeling.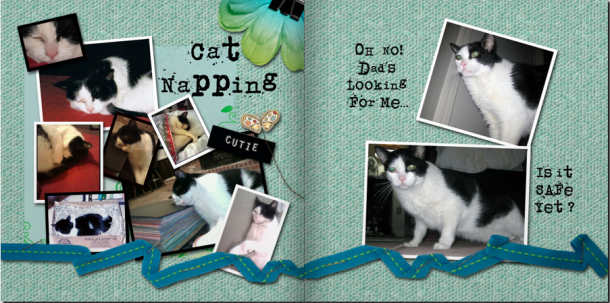 Embellishments can also be added to photo book covers, calendars and collages. Here's a book made by Shauna that covers all her kids' dances. You know that saying: You can't judge a book by its cover. Well, this one you can. I know this book is gonna be fun because the cover is full of life.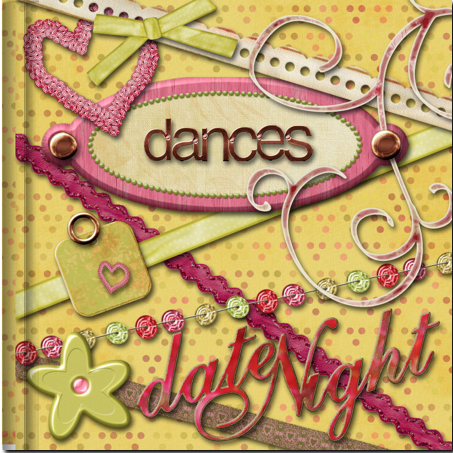 Common embellishments include buttons, frames, brads, flowers, letters and leaves. But when it comes to Halloween, the sky's the limit. Look for ghosts, goblins, pumpkins, candy and gravestone embellishments. You can either pay for these kits or find free ones online. Here's a great list of websites that offer free downloadable kits. If you know of others, please share them in the comment section.
So now you're probably wondering how do you add embellishments to your project. It's easy. We've actually created a video that walks you through the process. But if you'd rather read the steps, check out this handy article.