It's hard to believe, but June has arrived and with it the conclusion of another school year. With all of the teams, clubs and events there's no shortage of photos from the past year (likely stuck on hard drives and buried on news feeds). Whether you're looking for the perfect gift or want to create something for yourself, here are 5  ideas for what to do with your school year photos:
All Grown Up Photo Book: A Gift for Your Graduate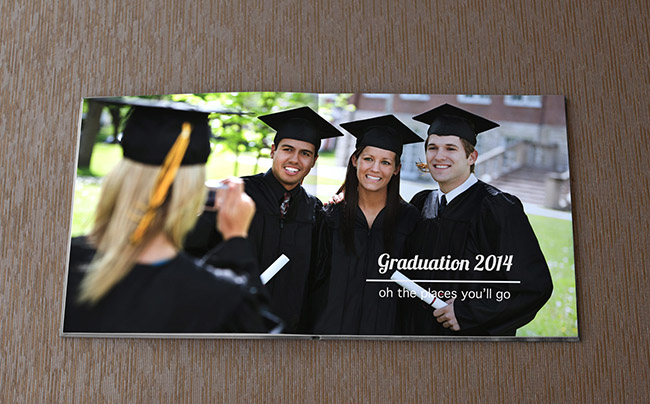 Give your graduate a photo book that celebrates all the great things they've already accomplished and commemorates their biggest achievement to date, graduation. This book will be a little reminder of all the success they've  had when the going gets tough in the next phase of life. Go back in time and add photos of their momentous accomplishments from over the years: learning to walk, the first day of school, victories on the athletic field, making honor roll and so on. Put these events in chronological order culminating with the top moments from senior year and graduation day.
Tips & Tricks:
• Try our Seamless Lay-Flat book so these special moments remain uninterrupted by a seam.
• Create backgrounds for your pages using your own photos
• Scan in keepsakes from over the years (report cards, ticket stubs, graduation announcement etc)
All Star Poster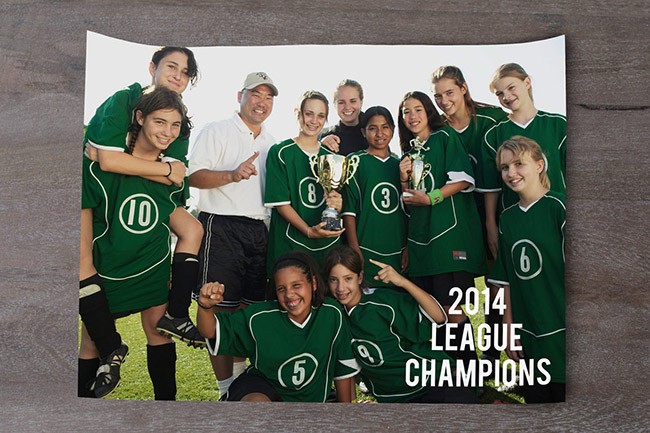 Immortalize the past year's athletic endeavors with your very own sports poster. Choose a favorite action photo from the season or pick one with the entire team. Hang it on the wall along side your favorite pro athlete and remember this past season for years to come.
Tips & Tricks
• Include a caption highlighting a personal or team achievement (ex: 2014 League Champions)
• If one photo isn't enough, create a collage with pics from the entire season
• Include an image of the school's mascot/ logo
School Spirit Phone Case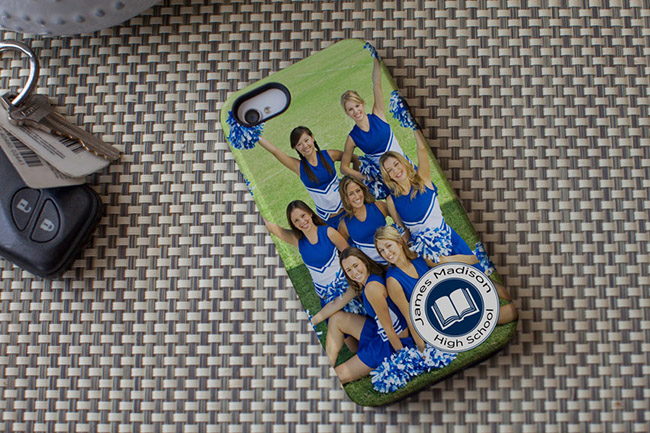 Show your school pride every time you text a friend, call mom or snap a selfie. Pick a favorite photo of your group of friends or a starring moment on the sports pitch. Next, download an image of your school's logo (can most likely just search for it on google), upload it to our editor and in minutes your keepsake will be ready for ordering.
Tips & Tricks
• Add up to 5 images to your design
• Include a caption (your name, class year, a goofy quote)
• Your photo/ design wraps around the edge of your phone giving you more room to work with
Class Picture Photo Panel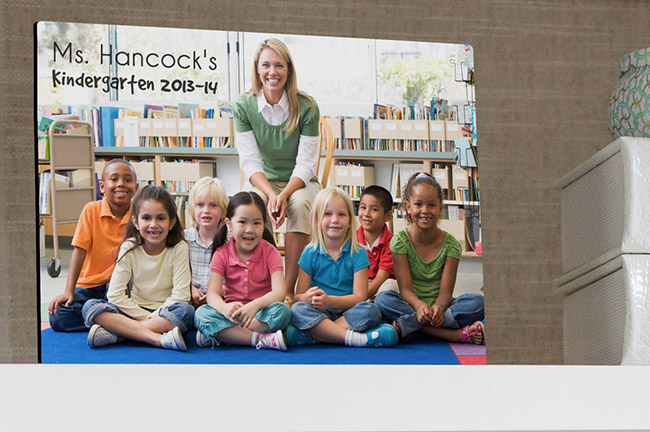 This modern take on a traditional framed photo is a great addition to any desk or bedroom wall. An easy-to-make gift that will be cherished for years, but only takes minutes to make. Simply upload the class photo, choose a size, add captions and order!
Tips & Tricks
• Include a caption with the teachers name and school year
• Makes for a perfect end of the year gift for teachers, parents and other students as well
• The smaller sizes (7 x 5, 10 x 8) come with a folding arm making it perfect for your desk, while the 14 x 11 comes ready to hang on the wall
A Little Book of Art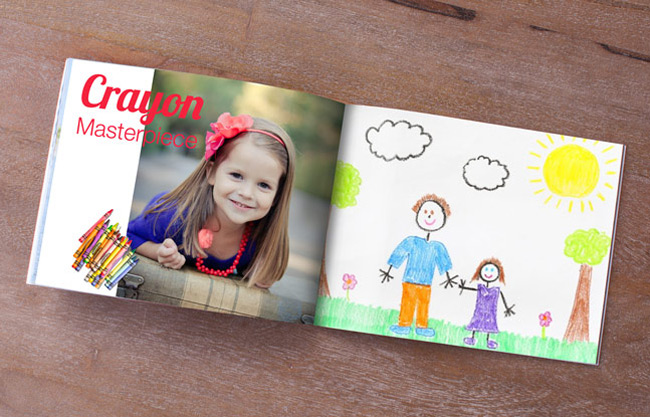 Something for all of the young Picasso's out there – turn their masterpieces from the past year into a one-of-a-kind story book. Scan in their artwork if possible or simply snap a photo of it. Make sure to feature photos of the artist hard at work throughout the book.
Tips & Tricks
• Add captions and titles
• The 8 x 6 Classic Softcover is perfect for kids: durable and budget friendly
• A great gift for the grandparents