This month, we are talking about getting the perfect picture for your holiday cards and gifts. Last week, I shared with you what you should take into consideration when choosing what to wear for your pictures. Now that you have the perfect outfits picked, it's time to get the perfect pose!
Posing Tips for Portraits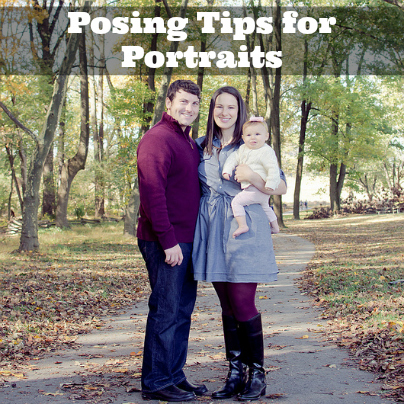 Week 46: November 9-15
When photographing families, I don't like to pose them too much. I like to take their family dynamic into consideration and capture who they truly are. I may give them a general posing idea but let them get comfortable with each other and see what they do.
When photographing families with younger children, I like to put the child and parents on the same plane. Whether that means the parents sit on the ground with the child or the child stands on a bench or stool, I like to bring them all to about the same height. This gives a feeling of closeness.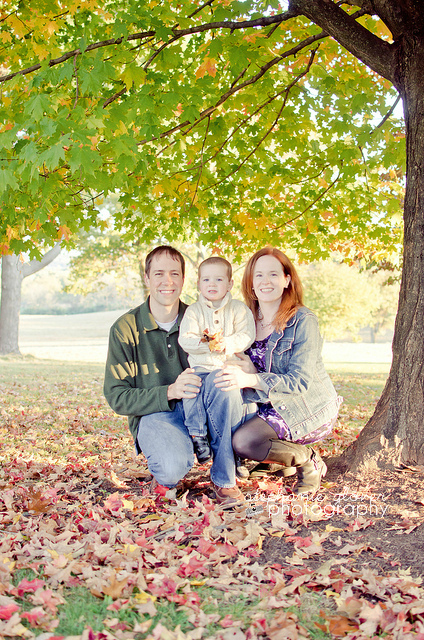 While their heads are nice and close, have them get even closer! Hugs and kisses on the check, whispering secrets into each other's ears, anything! Getting them close together gets their personalities to come out and you get the real family photo!
One of the most common poses you will see in photography is the pyramid pose. Make sure you keep your triangle loose and not rigid. If you make your triangle rigid, your photo will look rigid. A good way to keep your pyramid loose, keep the peak off-centered. It will make your pose look more casual.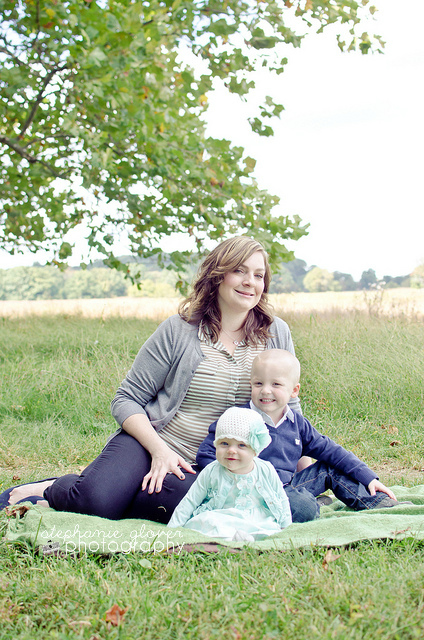 If you have a large family, you want to make sure everyone's face is visible. That is the most important thing! When working with a large group, you will have to do more structured posing than if you were working with a family of 3. But that doesn't mean you have to have formal photo! Even large groups can be casual.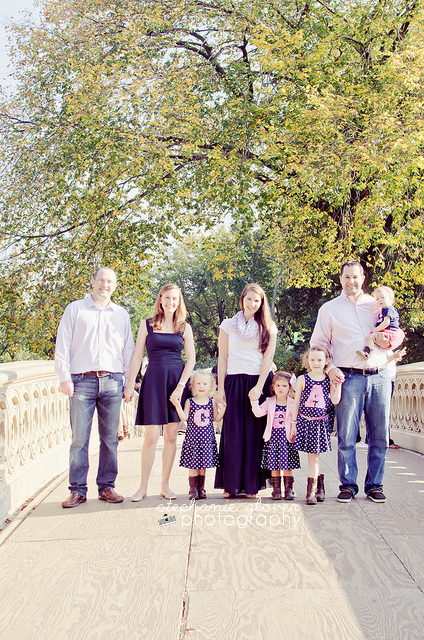 Now that you have some posing basics, you should be set to take some of your own! Your challenge this week is to work on photographing groups. Whether you are photographing your own family or a group of pumpkins, the posing basics apply to everything! Make sure you share your photographs on Facebook!