Welcome back to the 365 Project with Picaboo! Have you started creating your Picaboo 365 Project photo book? What layouts are you using? Mind sharing with us? We'd love to include suggestions for a future blog post. If you started your book, share a link with us at 365@picaboo.com. And don't forget, if you missed a week, that's no big deal. You can join anytime. To see all of our photography tutorials, take a look at this post.
***
Week 13 Challenge & Theme:  Cropping
Can you all believe we are on Week 13?! It feels just like yesterday we were starting this journey together. I just wanted to take the time to let you know how amazing you are doing. I am seeing such growth from each one of you as a photographer. And that makes my heart happy.
Ok, I'm done being sappy. Bring on the challenge!
Last week, Stephanie brought up an interesting topic in the comments of the Leading Lines post.
"I would love it if you would do a tutorial or quick tip about cropping. Some of the posted photos (on the Picaboo Facebook Wall) are wonderful but are cropped way too close to the object and a bit of a wider crop would make for an amazing shot."
Cropping plays a huge factor in your photographs, whether you do it in camera or during post-processing. Although, cropping usually is a style of a photographer, there are some do's and don'ts to follow.
Limb Chopping
When I was first starting out, this was a huge problem of mine. I was always so worried about faces that I forgot to look at the rest of the body. When you limb chop, you are basically disjointing a person and it can look a little funny at times. In the picture above, I totally chopped her one hand off. Cute kid, but where's her hand?
It is always better to take a step back and get too much background and have to crop it in, then to cut off a finger or a hand. When you do crop, try not to crop at a joint!

Off with Her Head
When framing a face in a shot, try not to cut off their chin! That is never flattering on anyone. NEVER.
If you have to cut any part of a head off, cut the top off!  You often see people with their foreheads covered by a hat so it looks more natural than taking out their chin!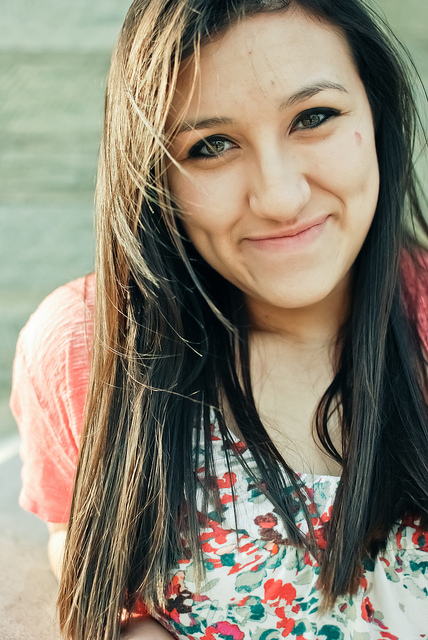 Cropping Aspect Ratios
If you want to print your images, you have to remember cropping ratios!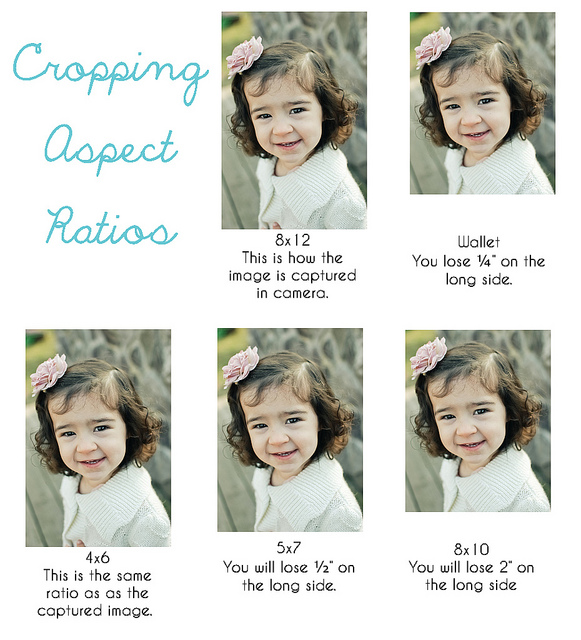 Which leads me to..

Leave Some Fat
Another thing I struggled with in the beginning was cropping aspect ratios. I would take this beautiful images and then a client would order an 8×10 and the crop would be awful! I learned that lesson the hard way. Now, I make sure I leave some "fat". If I have to, I take a step back and get more of the background that I want. I can always go back and crop tighter in post-processing.
***
Here's your challenge this week. First, take a full shot of something. Now that you have that shoot, take a picture of the same subject but try taking a step to your left or right. Then throw your image in a Picaboo book to compare them evenly. This way, you'll be able to see your images and the difference, side by side. This is also a good time to practice your Rule of Thirds!
And because we are talking about cropping, it's important to note, when it comes to putting your images in Picaboo, we offer yellow crop zones along the lines of your page layout. Those are important to watch and have nothing to do with the above. To learn more about photo book best practices, read this post.