This post is part of the Picaboo Book Awards. From now until 10/22/12, we'll share a book each day submitted by our customers. The author of each book will win a prize. On October 23rd, we'll randomly pick one person to win the camera and one person to win a cruise from CruiseDeals.com. If you have any questions about this contest, please read the contest FAQs.
***
Congrats to Jeff, our Birthday Photo Book Winner in The Picaboo Book Awards. Thank you for sharing your amazing photo book. As a first place winner, you will receive a pack of personalized Mabel's Labels Curbsides Labels and a $30 Picaboo Gift Card. (Check your inbox, Jeff!)
This 80th birthday photo book is amazing and truly enjoyable to review. To put together a book that encompasses eighty years in a life is truly a labor of love. I was blown away by the sheer number of old photographs and the extensive detail to documentation. I can only hope that when I turn 80, one of my children will do the same for me. Let's take a look at this beautiful book. It really is the visual evolution of a family. Enjoy!
I love the use of our Vintage Wallpaper backgrounds. This look augments the age of the photos but isn't too busy to draw focus from the main subjects.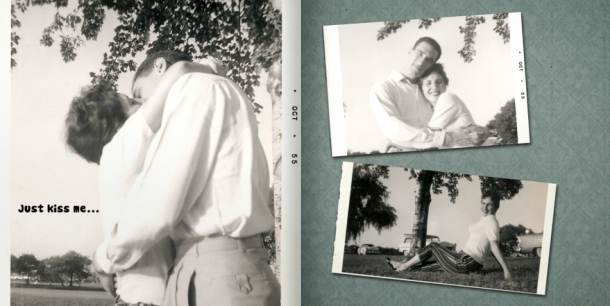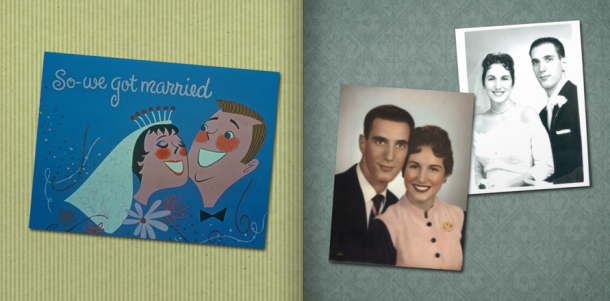 I'm also a big fan of the old vintage post cards. They fit the period perfectly and this is a smart design choice for creating visual chapters.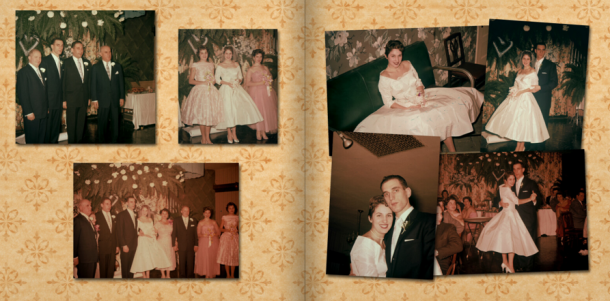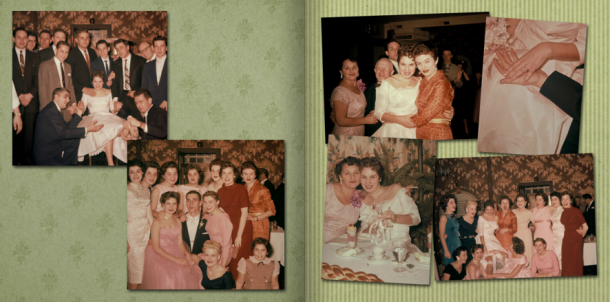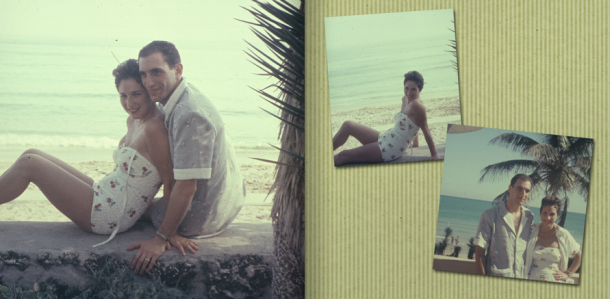 The fun everyday photos are adorable! Plus, it's fun to look at the old television set and the kitchen appliances.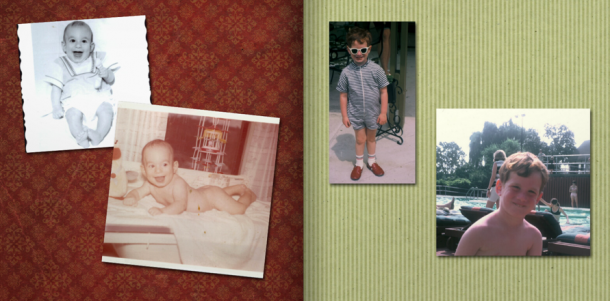 And then come the children! These sweet photos of two lovely boys show us how Jeff has rounded out his family.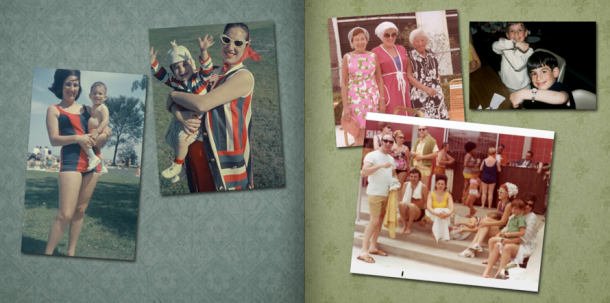 I love these vacation images. They remind me of so many family vacations in the past.
And then come the grand kids. The book transitions quickly to the new members in Jeff's family and we see his love for his growing family.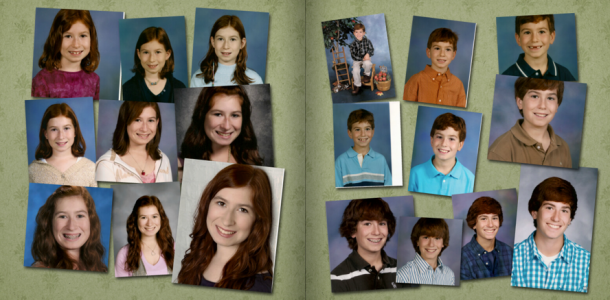 I love the collage of school pictures. This is such a fun way to show the passage of time.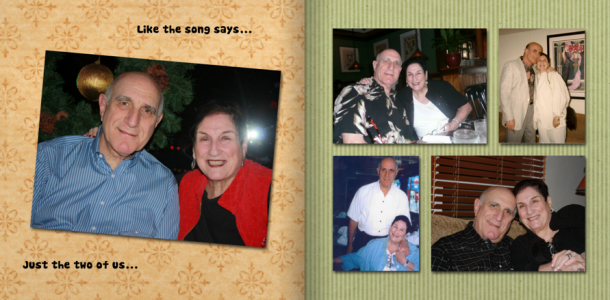 Thank you for sharing your book with us, Jeff. It was truly lovely to see the great moments in your family's life. As a young mother with two young kids, this book inspired me to really enjoy the moments and cherish the fun events. And it also reminded me that I probably need to get in the photograph more often. So often, I shy away from the camera. And since I play such a big role in my kid's lives, I'd love them to visually see that too. Thank you, Jeff.
***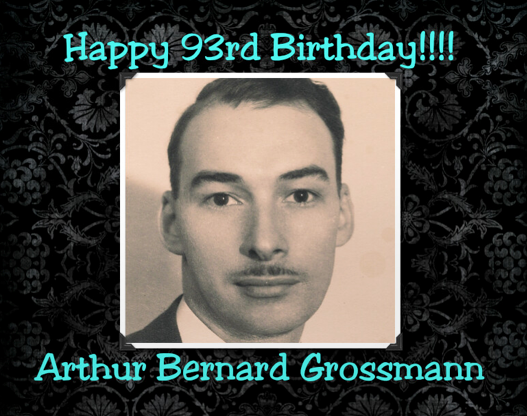 Our runner-up in the birthday category goes to Sandra for her
lovely photo book
she made for her Dad's 93rd birthday. Sadly, Sandra informed us that her father died on September 25th. This book now serves as his memory and will be cherished by his grandchildren and his many friends. This fun photo book uses antique photos and humorous quips to share the story of Arthur Bernard Grossman. Thank you for sharing your photo book, Sandra. As our runner-up, we will send you a $10 Picaboo Gift Card. Check your inbox!