The best creation experience.
Unmatched ease-of-use + creative control = uniquely yours.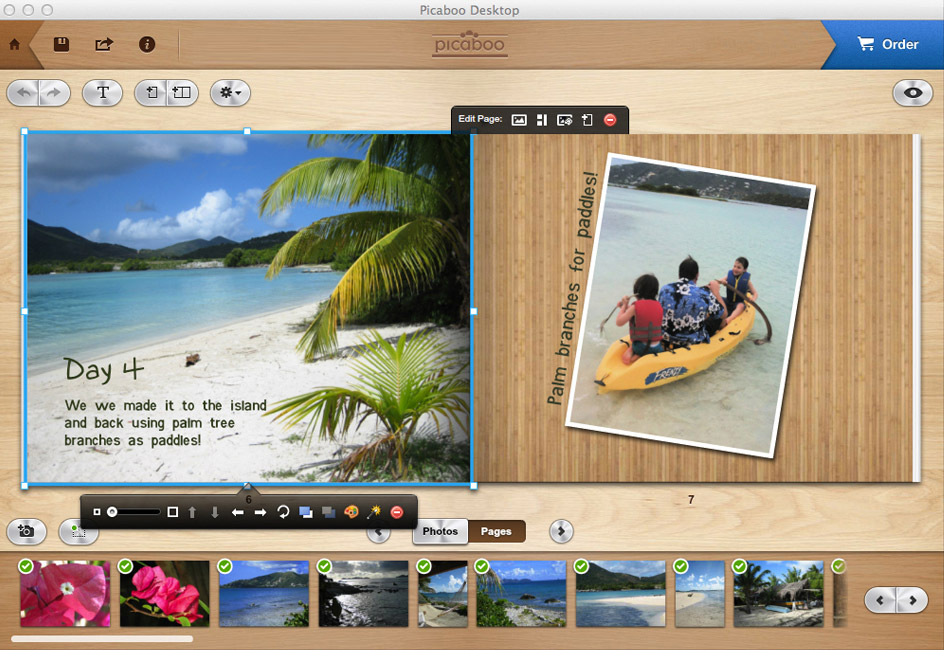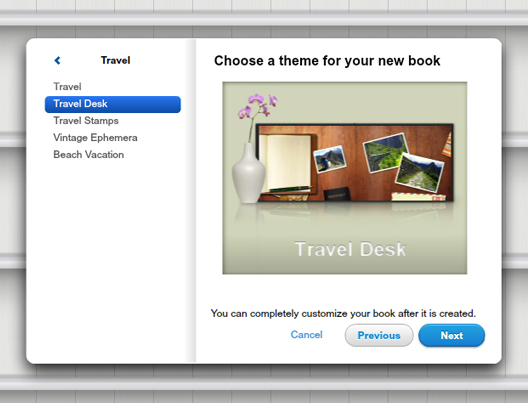 What's the occasion?
Choose from a variety of professionally designed themes to get started. Whether you are making a travel, wedding, baby or heritage book, there is a theme for every occasion. And not to worry, you can completely customize your book regardless of your theme selection or you can choose to start your book without a theme if you prefer.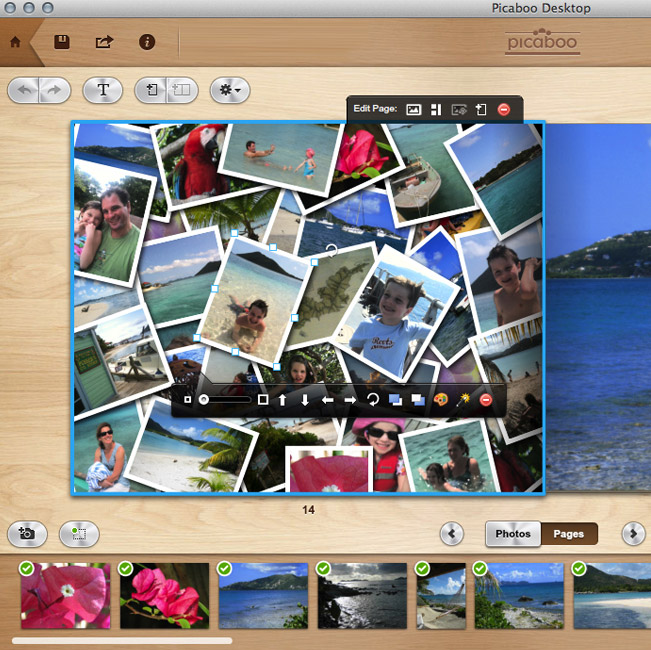 Drag, drop and move around.
With Picaboo, you can redesign an existing layout, or create your own page design from scratch by dragging and dropping your photos and captions anywhere on the page.
Beautiful book styles.
Whatever your needs, style and budget, Picaboo provides the broadest range of high-quality photo book styles. From the versatile Classic Die-Cut and Custom Cover collection to meticulously handcrafted leather Flush Mount books, there's a book style to suit any occasion.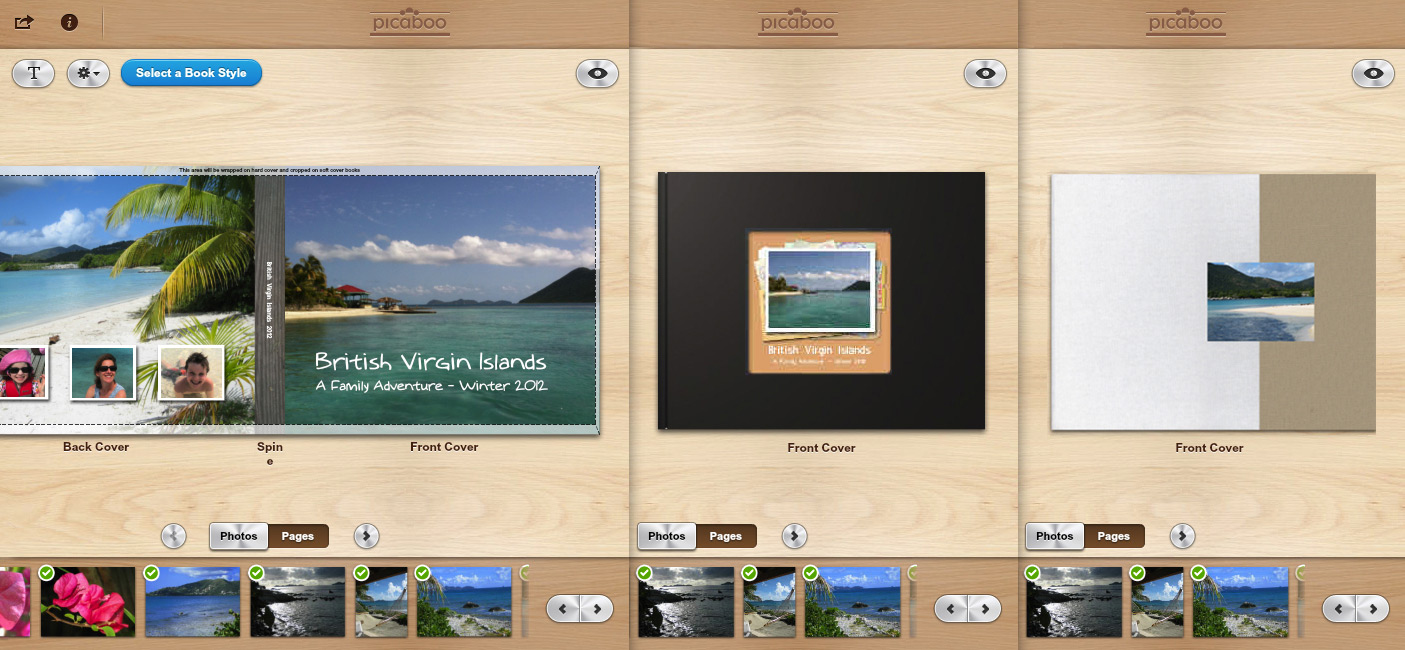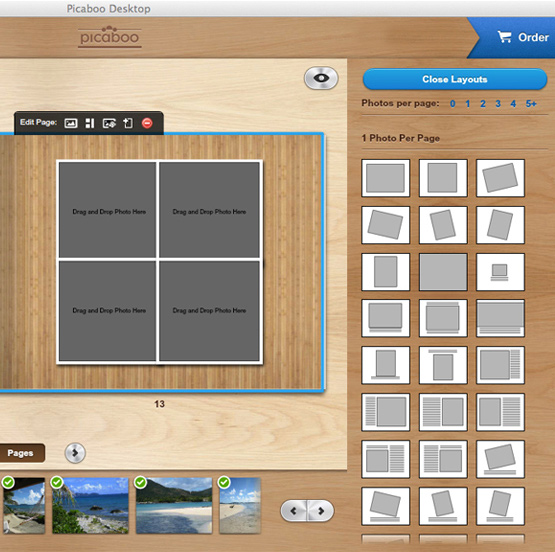 Diverse layouts.
Make your book one-of-a-kind and choose from more than 300 different pre-designed page layouts. Whether you're creating a baby album, travel journal, portfolio or family cookbook, you'll find a layout that works for your book. And you can always adjust or add captions and photos to any layout.
A bird's eye view.
With the Page Sorter, catch a glimpse of the book in its entirety. View all of the book pages at once in the order they will be in the printed copy of your book. Doesn't flow quite right? Drag and drop or delete pages so that the flow of your story is perfectly arranged.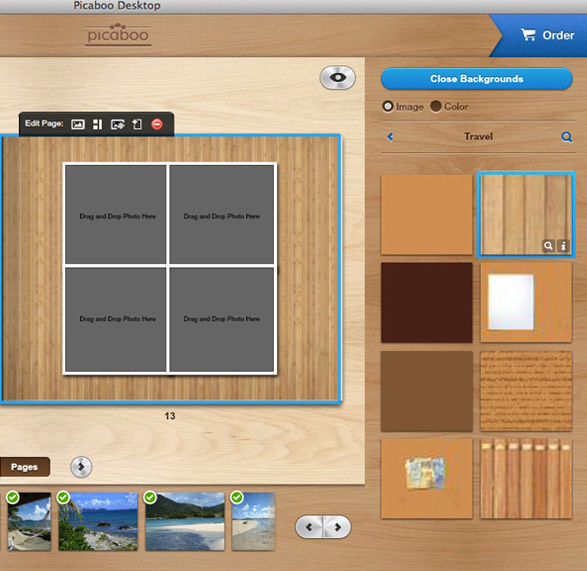 What's your background?
With tens of thousands of photographic and graphically designed backgrounds submitted by artists and designers, you can customize each page of your book to complement your photos. View backgrounds in coordinated collections, search for the perfect background by keyword, use your own photos as backgrounds, or click the eye-dropper to match your background to a contrast color in a photo. The options are endless. The results are spectacular.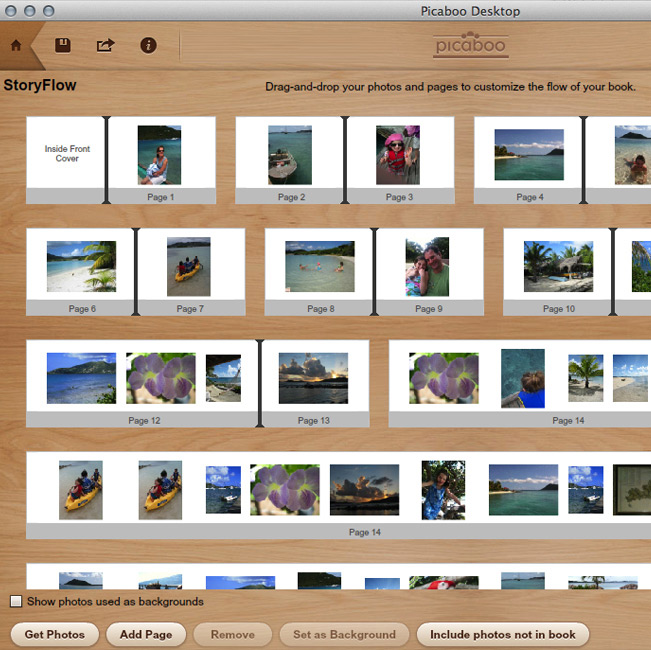 Enter StoryFlow
If you want to arrange your pictures in a different order in your book while you're editing it, click on the StoryFlow button and it's drag-and-drop simple. Captions, backgrounds and layouts give way to a simple film-strip view of photos that can be organized onto pages as you wish.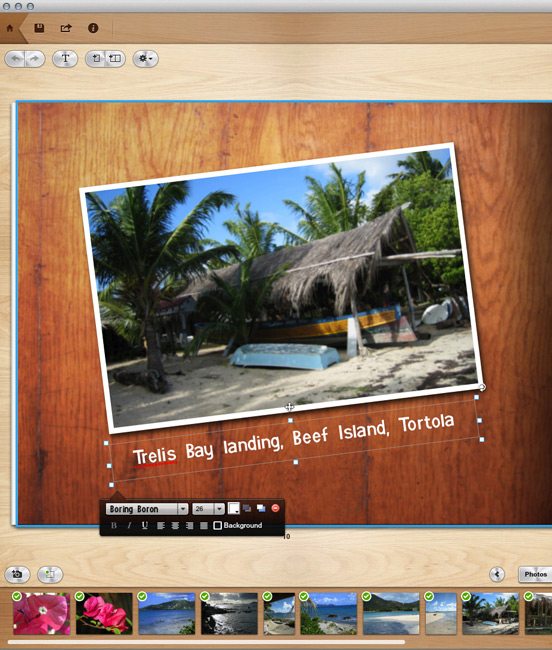 Fabulous fonts & caption tools.
Say it like you mean it with more than 40 unique fonts to choose from. Whether you're adding a photo caption in a birthday book, telling a story of travel adventures, or journaling your memories, you'll find the perfect font. You can also move or add captions anywhere on a page with just a click.