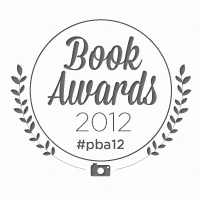 This post is part of the Picaboo Book Awards. From now until 10/22/12, we'll share a book each day submitted by our customers. The author of each book will win a prize. On October 23rd, we'll randomly pick one person to win the camera and one person to win a cruise from CruiseDeals.com. If you have any questions about this contest, please read the contest FAQs.
***
Congrats to Thomas, our Misc. Photo Book Category Winner in The Picaboo Book Awards. Thank you for sharing your photography portfolio photo book. As a first place winner, you will receive a Mabel's Labels Big Kaboodle and a $30 Picaboo Gift Card. (Check your inbox, Thomas!)
This book is beautiful and as a lover of photography, I'd be proud to have this in my living room for all my guests to see. This amazing photo book captures the night and light of New York City in a way that's inspiring, dramatic, scary and a bit bizarre. New York City is a pretty amazing place and while no one book can fully capture it's charms, this book comes pretty close to capturing the complexity of this amazing American city.
Look at the colors. Look at the way the shot is framed. I'm not sure if Thomas is participating in the 365 Project or not. But he certainly understands leading lines and capturing action shots.
I love this shot of the cab driver with the saturated rain-stained window in the background. What an amazing photograph! Are you inspired yet?
Isn't this book amazing? Thank you for sharing your photo book with us, Thomas.
***
Our runner-up photo book is equally inspiring for a different reason. This photo book was made for Kathy who just passed five years being cancer free. In celebration of this great achievement, her family threw a party and encouraged all who came to write a letter. The notes collected were then scanned and added to a Picaboo photo book. It is truly an inspiring and beautiful book. Want to see it, check out: The Pink Project. Joe, thank you for sharing your photo book with us. As a runner-up, you will receive a $10 Picaboo Gift Card. (Check your inbox!)
 ***