I am a former die-hard scrapbooker turned photobook addict.  I swore I would never go digital but Picaboo has changed all that!  I am truly addicted to making photo books.  After trying half a dozen different companies, Picaboo is at the top of my list.
My personal bookmaking style is a combination of traditional scrapbooking with a touch of photojournalism.  While I love the crisp, clean look of a page with perfectly proportioned and aligned photos, I am also drawn to cute backgrounds and coordinating embellishments. Picaboo has such a huge library of backgrounds, I can always find something that will set off my pictures.  I also have downloaded lots of great scrapbooking kits from the internet.  A few I have purchased, but many are free and I have taken advantage of that.  The great thing about digital papers and elements is that after the initial purchase, you can use them over and over again. The elements I choose depends on the type of book I want to create.
If I am making say a story book for my four-year-old granddaughter,I use colorful backgrounds to dress up the pages and make them appealing to a preschooler. Check out the book I made for Baylee.


I also make a Grandma Book called Kiki's Kid every year. This book is devoted to my precious angels. Here are some great spreads from last year's book.


I also love to create vacation books. Dressing up the pages with embellishments adds texture and fun to each page. Here's a Picaboo Photo Book I made of the East Coast Adventure we took in 1989.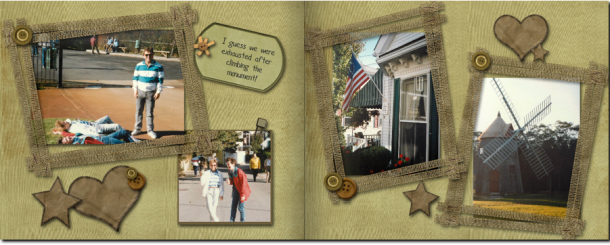 I have also created some books that have a scrapbook feel. This Picaboo Photo Book captures my children's high school dance photos.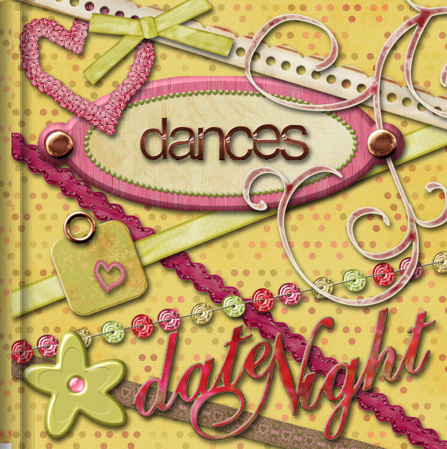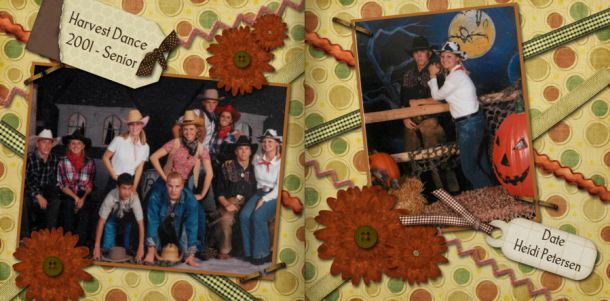 I love the flexibility Picaboo provides, allowing users to dress up their pages for a  scrapbook feel, or simply showcase their wonderful photos and amazing photography skills.  I am always looking for an excuse to make a photo book.  I make them for myself and make them to give as gifts.  This year alone I have given books to my sister, my niece, my parents and I made a series of three books of my husband's two year mission to Japan.  Shhh…That's his Christmas gift. Don't tell him. And I guess it's fair to say,  I am addicted.