When my son was younger, Christmas was all about the presents. Since he's now uber-mature and no longer a believer of Santa Claus, the focus has now become the meal. On Christmas Day we invite everyone and anyone. Family, friends, neighbors, acquaintances and even enemies stop by. Believe me when I say, I'm not sure I could cook a Christmas dinner for less than 100.
Have you picked yourself up off the floor and dusted yourself off? Good.
I love being generous with food. It brings us all together and I enjoy the entire day: the planning, the shopping, the prepping, the baking and then the coffee. The only thing that grates on my nerves is when guests ask what I'm cooking. Don't get me wrong, I love entertaining and feeding the people around me. I'm a Southern born and bred woman, it's in my DNA. But, I'm over being interrupted continuously with people asking about the menu. Makes me want to oversalt the gravy and dry out the stuffing.
A girlfriend told me I should hand create gorgeous menu cards. However, I don't think my guests would appreciate chicken scratch and stick figures on the menus. Some are quite formal.
I turned to Picaboo instead.
Using their "My Own Design" option, I've made a card and can print as few or as many as I like.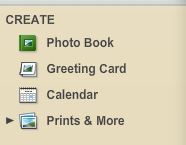 Using Picaboo X software, I chose "Greeting Card" then "My Own Design" and finally a flat, "No Design" card. For decorative purposes I popped over to Dreamstime.com, found a free background image that felt warm and yummy, and downloaded it to my computer desktop (easier to find!). The next step was just clicking on to the desktop folder, selecting my image and letting it upload.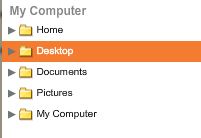 Just remember that when you make your own design, to stick with designs that 1538 pixels x 2175 pixels to ensure important design elements and text are not cropped in the software.
My final steps were adding text via text boxes and my menu. With Picaboo X, if you want to have different fonts and font colors, you will need separate text boxes, which makes formatting easier.
I've shared a sample menu and my creation with you. Since I only need to order one card for every four guests, these cards are going to save everybody's taste buds. And my nerves.