Just in time for Valentine's Day, Picaboo has created 5 new adorable 5×7 card templates that you can easily add a custom photo to the front and have a variety of patterns for the back. The perfect size for your little Valentine to hand out to their classmates, it's sure to be the favorite amongst all of their friends! Click here to upload your photo and order your cards. And see below for a few ideas and tips.
Idea #1: Photo Cut-Out Valentine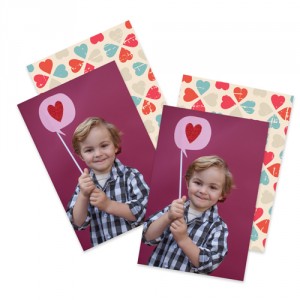 For a simple design, add an adorable photo and a fun, Valentine's Day greeting, then cut them in half to hand out.
Idea #2: Lollipop Valentine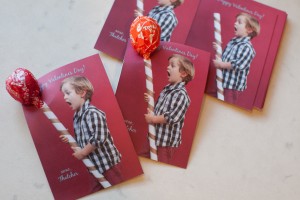 You can also make this adorable Lollipop Valentine. I gave my little guy a wrapping paper tube wrapped in tape to hold as a giant lollipop. I set up a paper backdrop, but you could just shoot against a solid wall or de-cluttered  simple space. I added "Happy Valentine's Day" and his name.
There are a few easy items you'll need to make these cute Lollipop Valentines:
Tube or stick
Rail blade or scissors
Single hole punch
Tape
1 bag of your child's favorite lollipops
Step 1: Use the rail blade or scissors to cut the cards in half.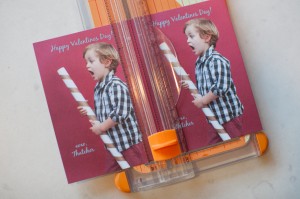 Step 2: Hole-punch the top of the wrapping paper tube on the card.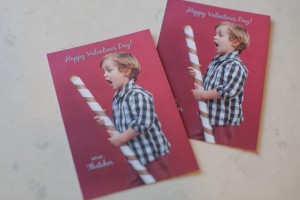 Step 3: Stick the lollipop through the hole and tape it securely to the back.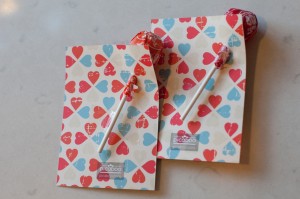 Voila! You have an adorable Valentine!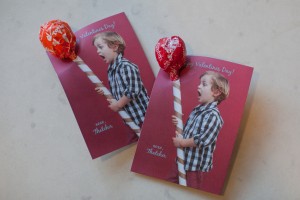 You can make variations on these, too. Have your child hold out their fist and put a hole punch just above and below their hand. Place a pencil through the photo.  Add a fun caption such as "You are just WRITE for me!"  or "I am Mr. WRITE!"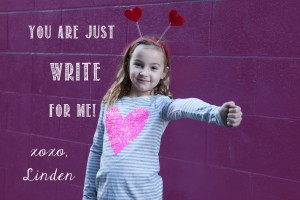 Valentine's Day is a great time to get creative and have fun!
To see all of the new Valentine's Day Cards at Picaboo click here.
Happy Valentine's Day!