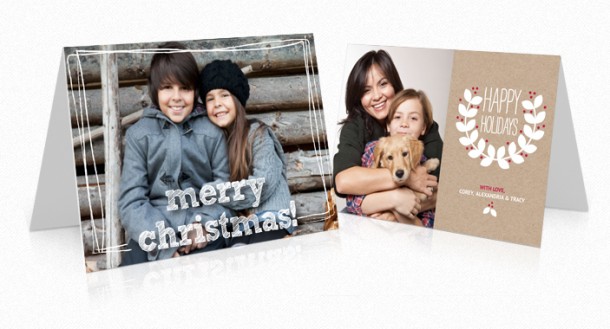 Americans send over 1.5 billion holiday cards each year. On average, 85% of households participate in this tradition and each household sends an average of 58 cards. Personally, it is one of my favorite holiday traditions.
But first, when it comes to sending holiday cards, we must make sure we get through the holidays with a little more grace than Jack Daniels and Clark W. Griswold. That means being appropriate. I'm not saying you should use a ruler to make sure the addresses are perfectly even and your stamp placed correctly; but a few simple tips will keep you on track and your cards anticipated yearly.
Remember writing fan letters and getting a response back? I wrote one to Tom Selleck during the Magnum P.I. days. Getting a letter back with an autographed picture was the greatest thing ever. You're Magnum P.I. to the friends and family you're sending holiday cards to.
I spend the month of November addressing a few cards per day and dropping them off the day before the Thanksgiving Holiday (U.S.). Want to break out like a teenager in the throes of puberty? Wait until the last minute.
Sign your cards. Even if it's a picture card, the signature says, "I cared enough about you to actually write something personal, even if I don't like you very much."
When addressing your cards, it's okay to use a label for the return address only. I used to use a fountain pen, but have moved on to fine-tip Sharpies. They don't smudge and quickly dry on contact. Try a fancy color instead of just black–many scrapbooking stores and even some drug stores carry some really great pens these days.
Seal the envelope. How many times have we received a card not sealed? If you don't like the taste of glue use a glue stick, or get self-seal envelopes. They are worth the extra dollars. Otherwise, take a page out of my book and have your husband or kid lick envelopes in exchange for ice cream.
E-cards are just bad. Just say no. However, if sent an e-card, feel free to reciprocate with an e-card. Leave the passive aggressiveness at home.
Check your postage. It's not calculated by weight anymore, but size.
Use stamps. After all, nothing says you care like using the office postage meter for sharing holiday festivities.
Business cards can be tricky. Don't send cards to a business associates' residences if you don't hang out with them outside of work. But you can send cards to the home of your close colleagues. I bet you'll be the first person they remember when bringing baked goods. Good for the munchies, bad for the waistline.
Not sure which card to send? Go with your gut. Grandma is going to love a photo card of the family in matching sweaters. Your co-workers will use them as a way to gossip about you at the water cooler. There's a versatile selection at Picaboo for friends and acquaintances. With 200 designs in the 2012 Holiday Card Collection, you'll be able to find something for everyone.
Some people deserve a personal greeting. If you have a friend that's sick or a family member going through a difficult time, make sure you add a handwritten message.
Want to send cards but you don't want to include pictures of your family? That's ok. There are many free stock-photo sites where you can grab some nice holiday images. One of our favorite sites is dreamstime because they have some unique shots that you can use for free
What I love about Picaboo is I can order in small quantities and have them all shipped at once. It's made my holiday card routine easy. Ten Christmas cards, ten Hanukkah cards and ten Season's Greetings cards without breaking the bank is a win in my book.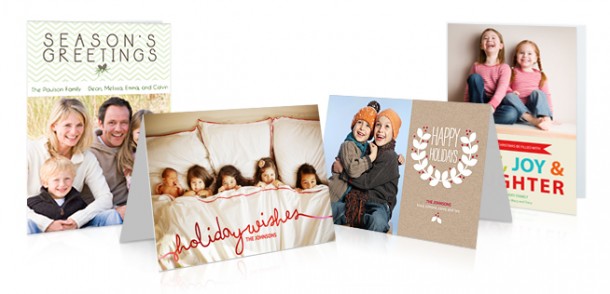 Why wait? Create beautiful holiday cards, photo books, calendars or canvas prints with us! See current specials here.