Mother's Day is a special day for all us Moms. But we can't forget our Grandmothers, who deserve to celebrate too. This special book made by Dominique for her grandmother is made with love. Take a look at this lovely book.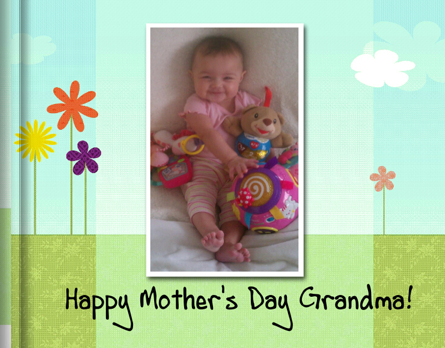 Isn't the front cover inviting? If this book came to my door, I'd open it in a jiffy.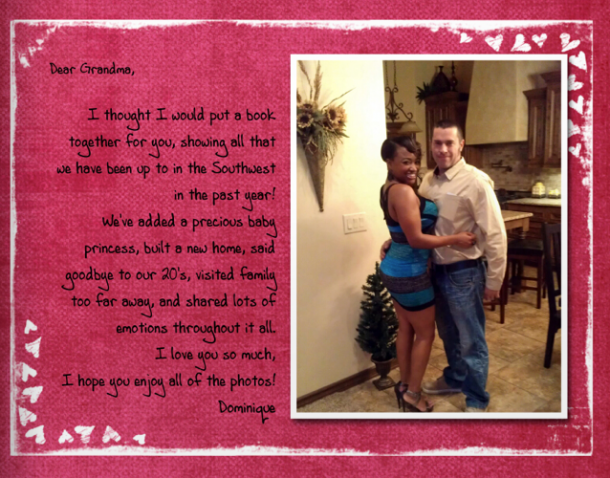 The book begins with a sweet note to Grandma. What a lovely letter! If you're thinking about adding a letter to your book, you can type it out or write it in after your book is printed. If you decide to include a handwritten note, we suggest you use a ball point pen as it dries quicker. Here are suggestions for pens based on book styles.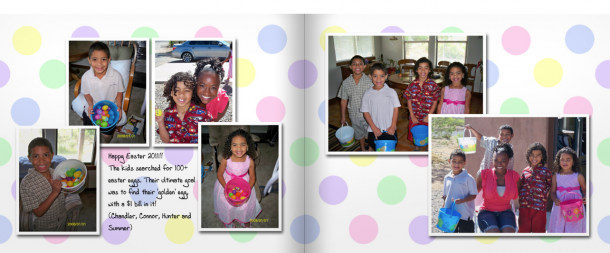 I love the backgrounds Dominique selected. From notebook paper for school-related shots to line art draft paper to showcase her house, Dominique added themed-backgrounds to add texture and dimension to her photos. This is an easy way to make a unique and one-of-a-kind book.


I also love how Dominique updates her Grandmother on all the fun festivities and events her family celebrated throughout the year. This is a great way to keep relativeslocated far away up-to-date on all the milestones and moments in your life.
And lastly, I love how the book ends with a sweet note. This is a present that brings tears to eyes and reminds loved ones of why we need each other.
***
Are you thinking about making something special for your mom for Mother's Day? Why not make a Picaboo photo book? It's a fun, easy and unique gift that your mother will love for years to come. And from now until 4/23/12, you can take advantage of our BOGO. Buy a Classic Book, Calendar or Collage Poster and get a copy free when you use coupon code EARTHDAY at checkout.