I'm always on the hunt for new and unusual backdrops. I have a ridiculously long list of great places to take pictures for my clients. But you don't have to be a professional photographer to find great backdrops. Some of the best backdrops can be found at local parks or playgrounds. You may even find a great setting in your backyard!
1. Stone Walls – One of my favorite backdrops is a stone wall. The wall can be a part of your house or found at a nearby park. I love the feel that a stone wall adds to a photograph. Something so hard and cold can be warmed up with a smiling face or a family memory. Composition is your friend when shooting with stone walls, or any types of wall for that matter.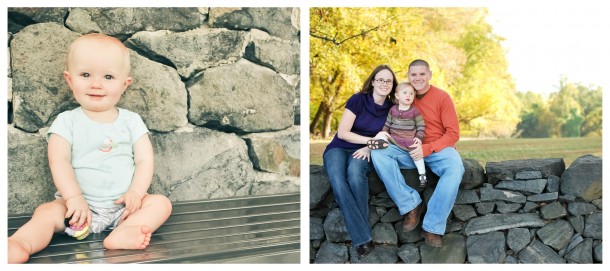 2.  Bridges – You don't have to head to the highway to find a great bridge. Many local parks have smaller, wooden bridges built over creeks or ponds that are perfect for family pictures. They also provide a great distraction for children and allow you to get some more natural pictures.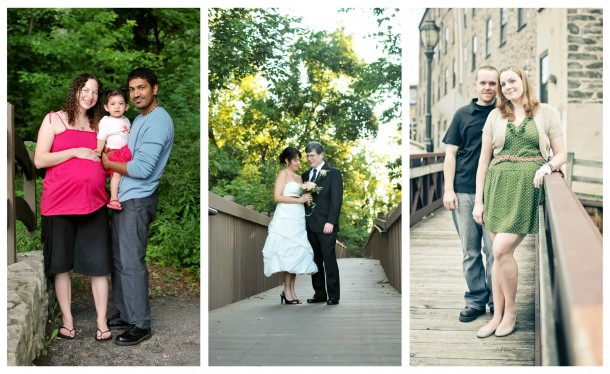 3. Fences – Fences are everywhere! My favorite fences are split rail fences. They're great for adults to lean on. And for kids, you can jump on the other side of the fence and get a great shot of them looking through the fence at you. A split rail fence or any low fence creates amazing leading lines that draw the viewer's eyes right to your subject.  Have a larger fence? Don't worry. They provide a great backdrop, much like stone walls.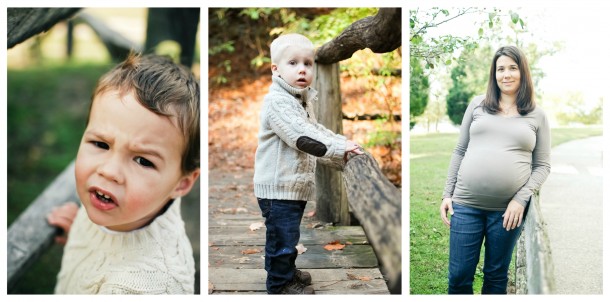 4. Doors – I have to admit I am slightly addicted to doors. Old, new, black or red.  If it's a door, I'm all over it. It's a great way to frame your subject and add something interesting to the background. Bonus points if you can find a rustic barn door! Those are my absolute favorite.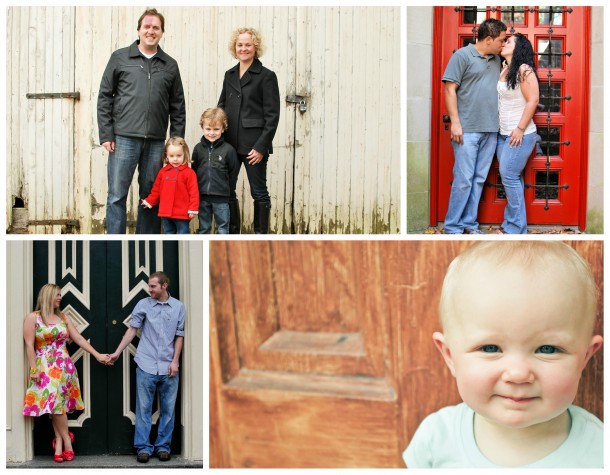 5. Puddles – These are tricky to find but they make for a very unique photograph. Reflections add an interesting angle to your picture. If you can't find a puddle, create one with a garden hose.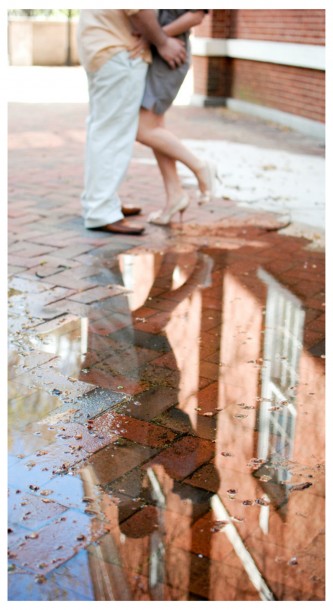 6. Trees – Anyone can find a tree! Trees are especially great for young children. I like to play a round of peek-a-boo from behind the tree as an ice breaker when working with them. It really helps them loosen up and makes the picture-taking process fun for everyone.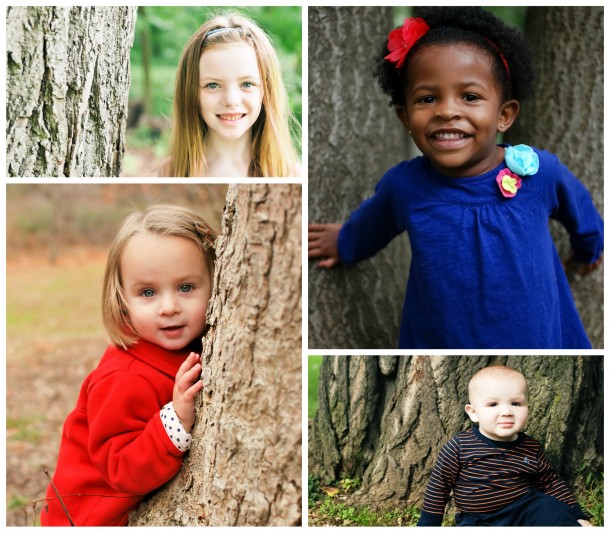 7. Leaves – Autumn brings a ton of leaves on the ground. Before you head out and rack them up, let your children play in them.  Capture them jumping in the leaves, throwing them at each other or up in the air. The possibilities are endless when it comes to leaves.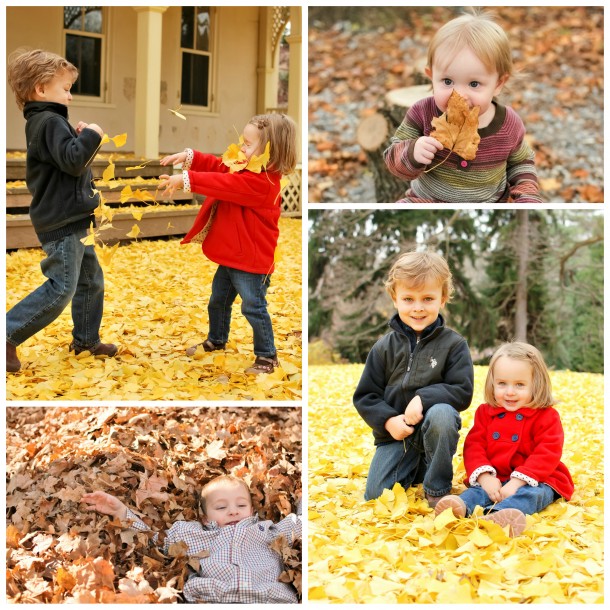 Did I leave any backdrops out? What's are your favorite?
Looking for tips on dressing your family for the camera or how to keep everyone happy during a photo shoot? Check out this post.
For our full photography tutorial library, go here.