This week is the official start of fall! Fall is one of my favorites times of year to photograph. The changing leaves provide a beautiful backdrop and the cooler weather allows us to stay out longer without sweating! And the lighting? It's when the Golden Hours are at their best. The light is warm and adds great tone to your pictures.
There are many opportunities during this gorgeous season to get out there and get snap happy!
Fall Photography Ideas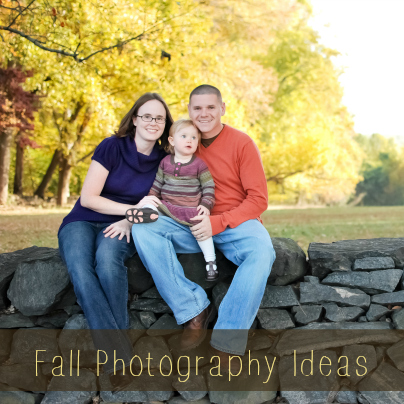 Week 39: September 20-26
1. Head to the farm! Whether you are going to the pumpkin patch or the local orchard to pick some apples, the possibilities are endless. Not only does the farm provide some great  chances to grab some macros and landscapes, it's also a great time to capture some portraits. I love shots of the kids running down the aisles of the orchards. Some other favorites include finding some tiny friends on our pickings.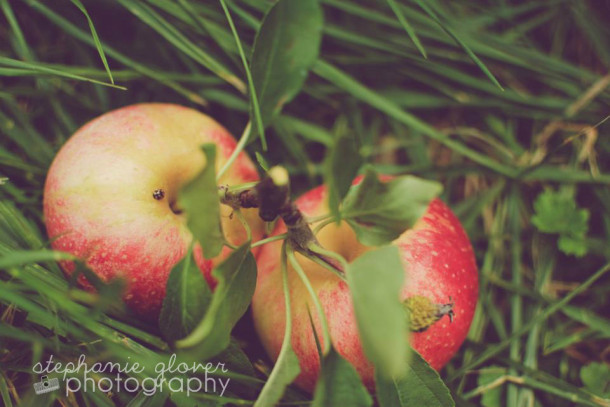 2. Look for an open field. I love to take families out to an open field for their portraits. The trick, however, is not put them directly into the grass. Tall grass is notorious for all kinds of creepy crawlies and I don't want anyone to get bit, stung, or scared! Instead, I will find a patch that has an opening for them to sit in or stand in front of. I can still get the look that they are in the grass by shooting at an angle and get some awesome depth of field though the grass. 

3. Don't forget to get the background! Fall is the perfect time to snap some landscapes. The colors are absolutely amazing and varying. You can get an awesome landscape photograph that looks like a painting. To make sure your skies stay blue, underexpose your image a few stops so that the sky doesn't get blown out. This is the perfect time to read your histogram.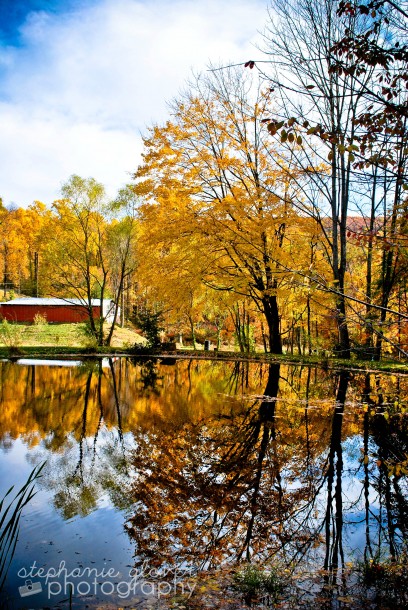 4. Play in those leaves! You cannot expect the kids to see pile of leaves laying around and not want to jump in them and throw them in the air. So go with it! Make sure you make your focal point your subject and not the leaves so that they stay in focus. This is a great time to get some candids and capture their personalities. If the kids are jumping into leaf piles, make sure you check underneath for large rocks or sticks before they dive in!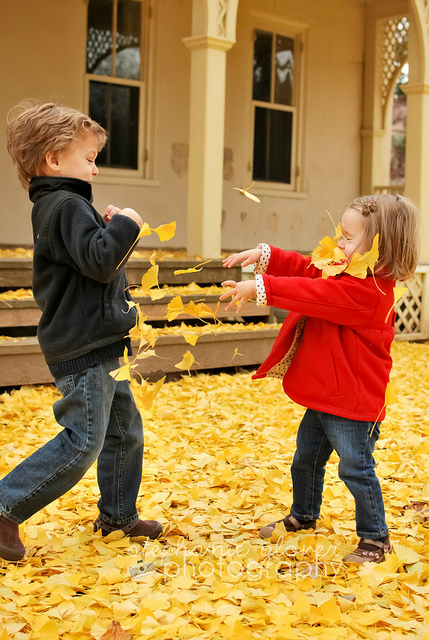 This week, your challenge is to start looking for the signs of fall around you! Look for the change in the leaves or the change in light, fall is coming and will be in full force before we know. Make sure you share your Fall photos on Facebook!