The holidays are almost here.  And you know what that means: Holiday cards! I buy all my holiday cards from Picaboo because I can personalize them according to my preference. Personalization goes a long way of conveying how special the recipient is. It's also one way of breaking away from the old habit of sending out those boring and generic holiday cards. It just doesn't seem right to send my family the same card that we send to acquaintances and business associates.
In addition to personalizing the cards, here's an added creative idea to make your holiday cards a lot more, shall I say personal? If you have kids, I bet you have a Picasso or Da Vinci at your disposal. Make use of their creative talents by letting them design your holiday envelopes!
Have them draw, doodle, or even add colors to their creations. They can also use their favorite holiday stickers or even a little written note to add a personal touch to your envelopes.

Here's a sample project my daughter worked on.  She started with penciling in her final design.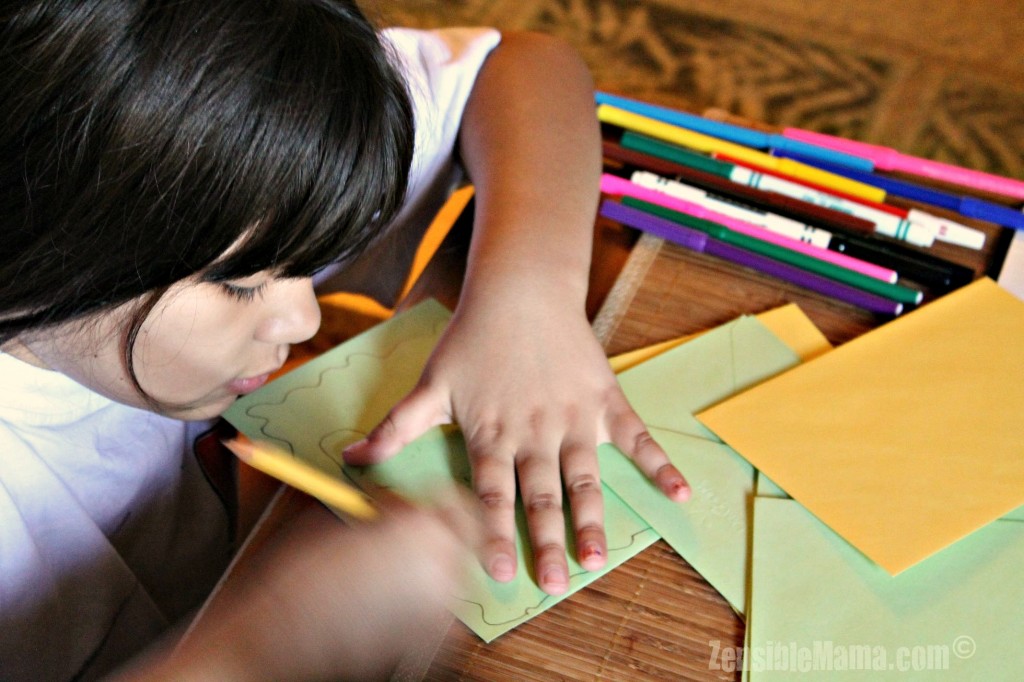 Here's the front of the finished envelope. You have the option of having them address the envelopes too.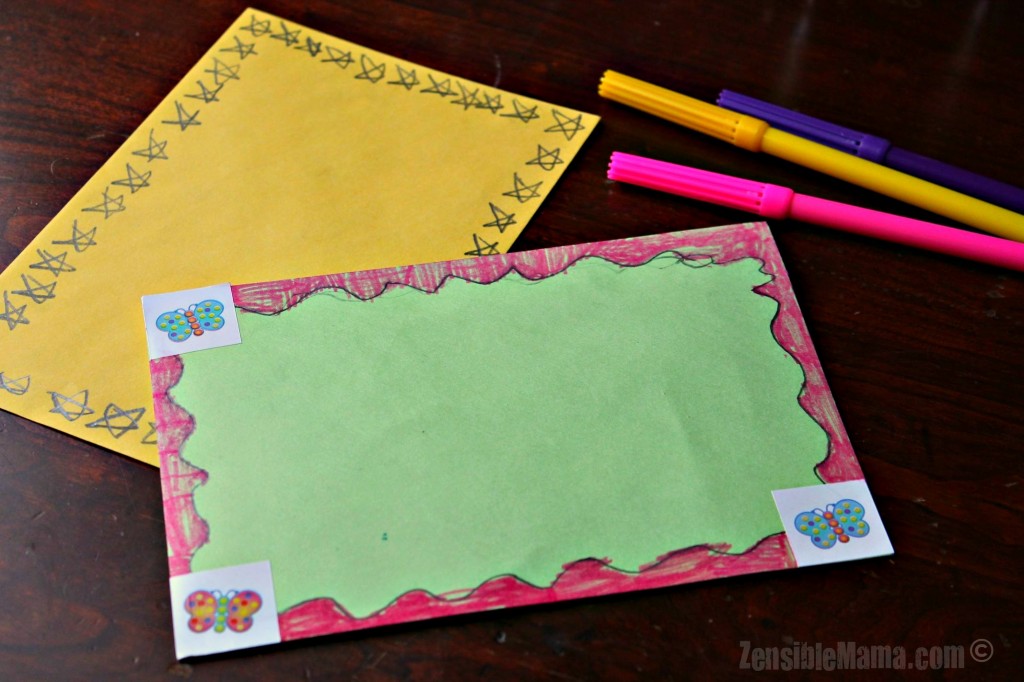 Here's the back of the envelope with a more elaborate drawing and color. My daughter used non-permanent colored markers. You can also use crayons or colored ballpoint pens to protect the envelope from bleed-outs.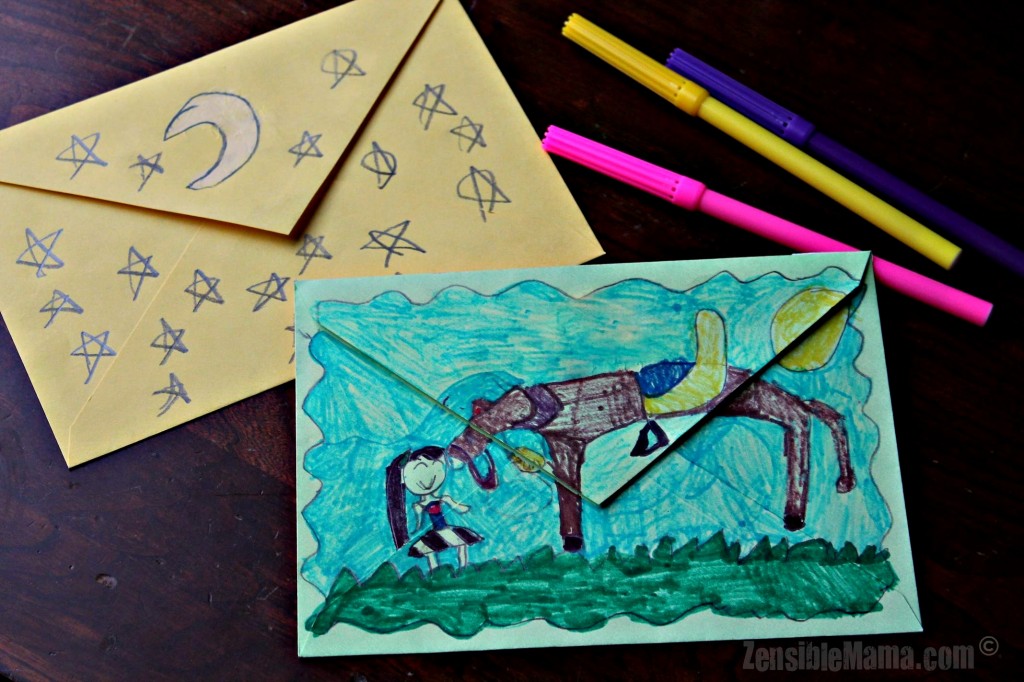 My family and friends enjoy looking at the envelopes my daughter creates every year–almost as much as they enjoy our Picaboo holiday cards. And I love seeing how her artistic imagination evolves as she gets older.
Go ahead! If you were to personalize your envelopes, what creative designs would you add?