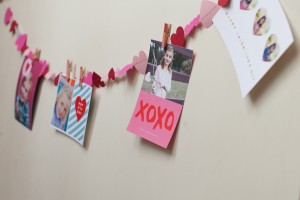 This is an easy and fun way to display your valentines. All you need is a bunch of paper hearts, a sewing machine, some small wooden clips, washi tape and scissors. I used different colors and sizes of hearts, but you could use the same color and size for a more uniform look.
All you do is sew them together! Line up the hearts as you feed them thru your machine- keep the stitch really tight, so each heart gets enough thread to hold it to the next.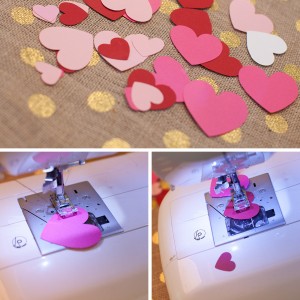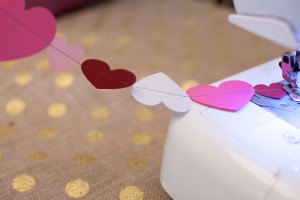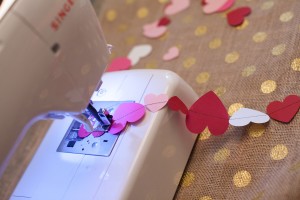 Then to make the clips, I picked up some cute red and pink washi tape- you can find this anywhere these days!
Line up the tape to the edge of the clip and cut the tape to fit the front side of the clip. This washi was the perfect size for me to get two clips covered with a single width of the clip.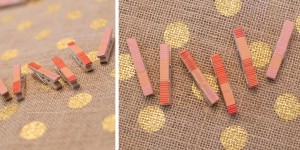 So easy and super fun to display on your sewn hearts string.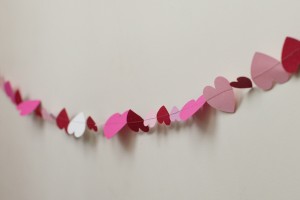 Hang your string on the wall or drape around a mirror or frame and clip the valentines to the string. Ta-Da! Your very own heart strings display! You could even just clip photographs to this or make little love notes for your valentine. Get creative and have fun!