Graduation books have always been one of my favorite themes because I find them inspiring, exciting and sentimental all at the same time. It's lovely to see our children progress from one institution to the next and the books that come through our offices are always amazing. This particular book caught my eye. And with permission, I can't wait to show it to you.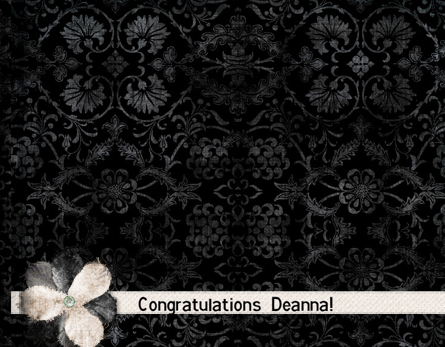 Isn't the cover lovely. I've mentioned it time and time again because covers are important. Choosing the right cover photo or design has a big impact on your photo books. What I love about this sweet cover is the delicate, feminine and elegant design.
Often, graduation books hold inspirational messages and poems. And I think there's nothing more fitting than reminding your child of what they've accomplished and pairing this with beautiful expressions. I love this poem from Natasha Bedingfield and I think it speaks perfectly to new transitions.
I love how the inspirational messages are paired with things Deanna has already accomplished. This is a subtle touch but it's a great way to remind your child of all that they've achieved and in a soft unspoken way, it reminds them that the next challenge may not be so hard after all.
Of course, no graduation or yearbook would be complete without a quote from two of my favorites, Ralph Waldo Emerson and Dr. Seuss. If you need some great inspiration quotes, check out this link for some design friendly quotes and this link for some traditional quotes.
When parents ask what type of pictures should go in a graduation book, I often say, "Any type." I think how this book is organized is lovely. The book, as you've seen, starts out featuring Deanna and shows her and many of the accomplishments she's surpassed. Then, it transitions to include pictures of family and friends. And then it ends with some milestone shots: Senior Prom and the lovely cap and gown shot. I think this is a lovely way to organize your photos and your message. And of course, I love how it ends.
Compiled with Love…To see the full book, click here.
***
If your child is too young for a graduation book but you'd like to capture their year in an elementary yearbook, take a look at this post. It includes tips and tricks for making your own elementary yearbook.
***
If you're a high school administrator, a vendor in the school system or are looking to start a business that aligns with the school calendar, you may be interested to know that Picaboo will soon offer a yearbook application. In fact, this isn't just an application. It's going to revolutionize the yearbook industry. Unlike traditional yearbooks, Picaboo Yearbooks can be personalized for each student, capturing their school experience in a more personal and meaningful way. This means, students will be able to create their own unique pages! They may want to include images from a school play, a volley ball game or images them hanging with their friends. This new yearbook will be fully customizable for each student and each school. Additionally, Picaboo's innovative technology reduces the time it takes to create a yearbook and allows schools to order the exact number they need. The old way of making and printing yearbooks is over. The yearbook has evolved!
Currently, Picaboo is establishing a National Dealer Network across North America to market this new technology. This is an exciting ground-floor opportunity and an affordable home-based business that can quickly generate an above-average income. Selling yearbooks is a $6 Billion dollar a year business with tremendous market growth potential.
Are you interested in joining our Dealer network? As a Dealer, you will enter this emerging market with the most innovative and revolutionary product on the market. You'll have the support and backing of Picaboo Corporation, a trusted technology leader in the photo book industry. And while you'll be your own boss, you'll still have all the benefits of a big company including customer support, training materials, administrative support and an extensive marketing campaign that will help you generate qualified leads.
If you've had past experience selling a product, building professional relationships and you're looking for a flexible job that works around your schedule, this opportunity may be perfect for you! To learn more about our Dealer Network, visit the official website and apply online.