We think you deserve more than a usual Black Friday deal. So, for all of you who missed out on our Black Friday offers or are already aching for another, we have you covered. Something bigger and better is coming your way! This year we're reinventing Cyber Monday. That means, instead of celebrating amazing sales for only one day, we're going to be rejoicing the whole week! And you will too when you see these awesome deals we've got in store. We are offering 50% off Classic photo books, calendars, canvas, and cards plus 15% off everything else.
No need to get dressed, sit in traffic, or wait in long lines at the mall. Just brew a cozy pot of tea, grab some Thanksgiving leftovers and finish your holiday shopping anytime this week.  But first, let's talk about what you can make.
Worldly Coffee Table Photo Book
For the avid traveler, turn your scenic trip photos into a beautiful photo book. Use your best photographs from around the world to make a coffee table book for all your friends and family. This is a timeless gift they'll display for years. Make this unique gift now.
Holiday Cards
Have you sent your holiday cards yet? Now's the time! Our stunning 2012 Holiday Card Collection is filled with 250 unique, fresh and modern designs. Or create your own. Why wait? Get your list together! Make one now.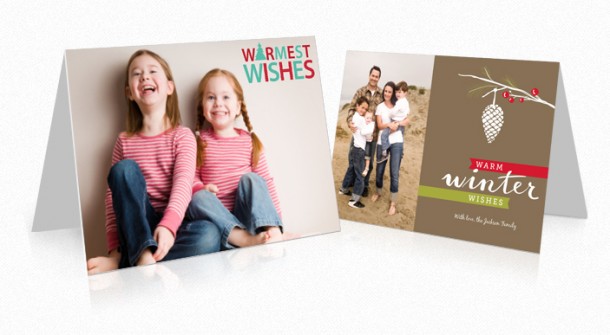 Family Calendar
With the New Year approaching, December is the perfect time to give someone a 2013 calendar. And everyone loves a family calendar capturing the greatest 2012 memories. Our calendars are very popular during the holidays because it's a gift that keeps on giving. Your loved ones can experience the joy of this gift the whole year! Get started now.
Disney Memory Photo Book
When it comes to kids, we all know Disneyland is the hottest topic! After taking my kids to the Happiest Place on Earth, it was all they could talk about for the rest of the year. Instead of just talking about it, give them a memory photo book of your Disneyland trip. Include favorite moments like meeting Mickey Mouse and Cinderella. With a gift like this they can relive their favorite memories again and again. And, you know it will be the coolest show and tell in the class! Create this one-of-a-kind gift now.
Lovely Canvas Prints?
For your friends and family who have everything, create them a personal canvas print. Turn their favorite family photo, view or travel destination into beautiful artwork. This is a piece of art they will cherish forever. Plus, it only takes minutes to make! Make one now.
Family Memory Photo Book?
Share your favorite family memories with those who live too far away in a custom photo book. Distant family members will love seeing and sharing how grown up your kids look, your new dog and your recent vacations.  Make this beautiful gift now.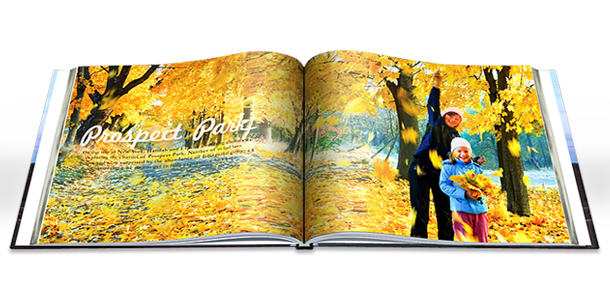 Super Car Book
What little boy, or girl for that matter, doesn't love trucks? My little guy is pretty obsessed with anything Lightning McQueen! This year make your kids a custom photo book that showcases their favorite four-wheeled friends. Don't forget to include Sally, Flo, and Thomas the train! If your kid isn't a car fan, this concept can be applied to any child's current cartoon or toy obsession. Get started now.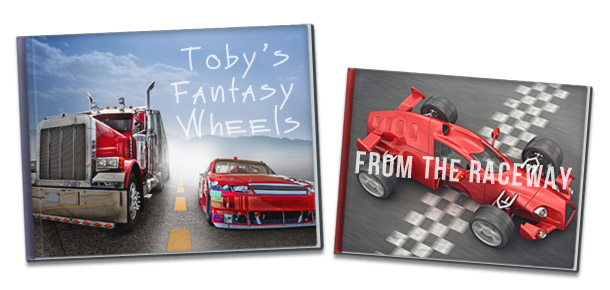 …