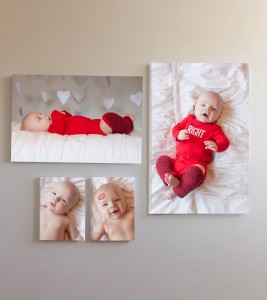 There are so many fun and creative ways to create a statement by clustering images together. You can create a wall with all canvas or all framed photography or get really creative and mix different images together. Mixing and matching frames of different sizes and colors is totally acceptable or you could use the same frame, the same color to make
a simpler statement. You can keep things really simple and clean and cluster 4 images together- hung symmetrically or you could line up and fill your wall space.
Here are a few samples of wall configurations and how to set up your space. I would choose a wall that has plenty of space and then decide how many images you want to use. You can print and frame your photographs or you could make a real statement and have canvases made. Also, if you want to make sure you have the right configuration, before hanging, you can make a newspaper template and hang it on your wall to make sure you have the spacing and centering correct. I like to see where everything is lining up before drilling holes in my wall, so I will hang the first time with thumbtacks before I make a nail hole.
Here are a few that I have been inspired by: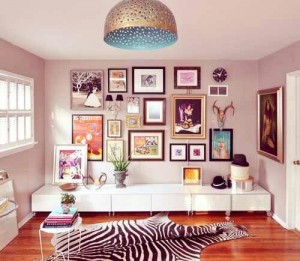 Image from Design Indulgences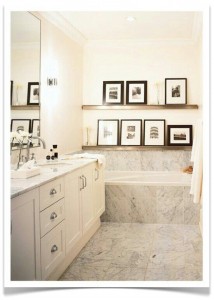 Image from House Beauiful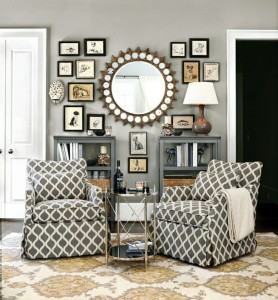 Image Ballard Design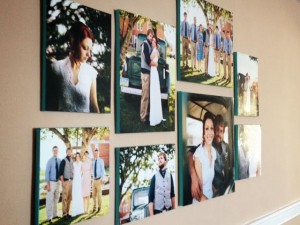 Image from loveiswhyiwake.blogspot.com