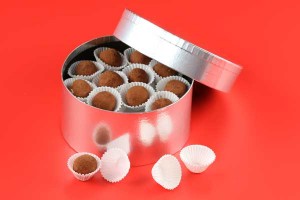 The chill in the air and pine-scented candle in my house has put me in the holiday planning spirit. It's also made me hungry. My Picaboo project today is for my Cookie Swap. That's right, I break out the flour, butter and sugar all in my quest of reaching the pinnacle of domesticity… the perfect cookie. For me? It's not about the flakiest pie crust, or the moistest cake. No, it's all about the cookie.
Every cookie is different and has to be handled differently. During the holidays, I don't have that kind of time. Between work, family and travel, it's more about convenience and that's why I hold a cookie exchange. My friends come over, we get to spend time together while the kids are in school, eat great food and show off our best cookie recipe.
In years past, I've created cookie swap invitations on pretty paper I would pick up at the local office supply store, storing leftover sheets for the future projects. Two years ago, I used up all of my extras sending out a jumble of invites on those old papers. Last year, I emailed the invite.
Did you hear that? It's the sound of Southern women all over the world gasping in horror.
This year, I'm still strapped for time. However, not so strapped I wasn't going to send out proper invites. This time, instead of driving 20 minutes to the store each way, not counting time in the store, I spent 10 minutes creating my invitation on Picaboo using the custom card design. I added a background image, cookie exchange details and an RSVP.
It's so simple! All I did was picked Create a Greeting Card. After, select "My Own Design" and a flat portrait card. I've added images to take out the guesswork.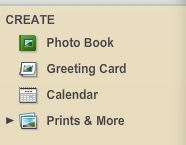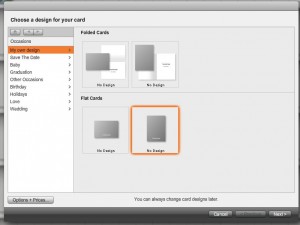 Now I can check that off of my to-do list and work on more important things, like this black and white cookie sitting on my desk.
What's your favorite cookie? Want to share your recipe? Share in the comments and we will pick a winner using Random.org and give them $10 Picabucks!