With winter comes a whole set of fun activities and picture possibilities that you won't want to miss out on. There are ton of winter sports to capture! The tricky thing is skiers, puddle jumpers, sledders, snowboarders, bundled up runners and ice skaters are always moving! And, moving subjects always pose some photographic challenges. That's where I come in! I will help you get that perfect shot.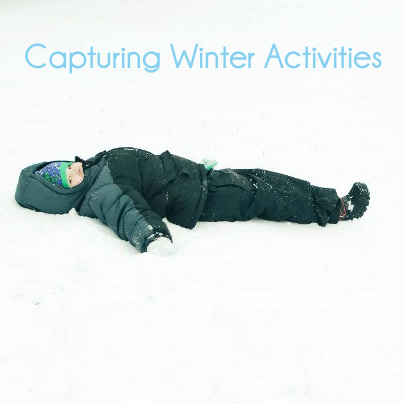 1. Pre-focus! To shoot someone speeding past you, pre-focus on the spot you anticipate them to be. Anticipating where the action will take place is key!  Lock your camera's focus on that spot. If you are shooting with auto-focusing, the camera will focus on what is in the center of the viewfinder. If your subject is off center, they will be out of focus. Some point and shoot cameras have a delay between the time you push the shutter and when the picture is actually taken. You may miss your shot if you don't keep this delay in mind!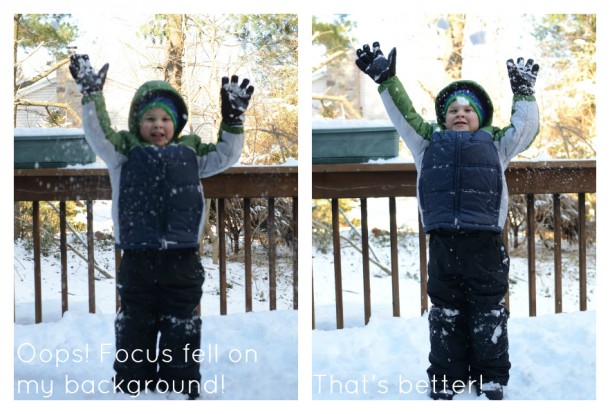 2 .  Use a fast shutter speed. Make sure you are using a fast shutter speed and a small aperture to keep your subject in focus. Keep in mind the example shutter speeds below when trying to capture motion! This will freeze their action resulting in a great photo. You may want to jump out of Manual mode and focus just on your shutter speed in Shutter Priority. By shooting in just Shutter Priority mode, the camera will choose your aperture for you.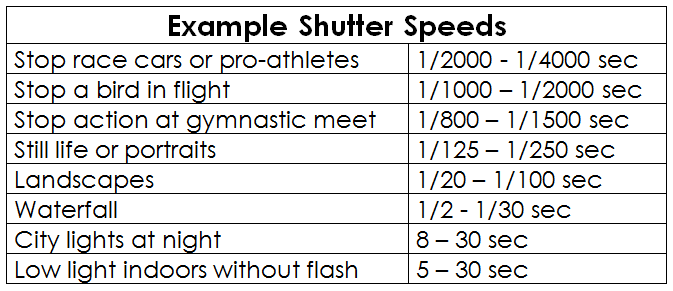 3. Try out Action Mode. If you aren't comfortable with Manual mode just yet, turn on the Action Mode. This will also let you freeze the action. Your camera will set a fast shutter speed to stop action. Keep in mind that this mode needs a lot light and is best used outdoors in daylight settings.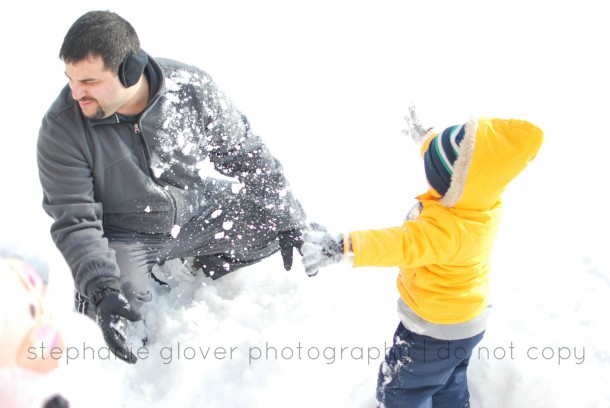 4. Video mode freezes action! Does your camera have a video mode?  Use your camera's video feature and then sort through the video frames to find the perfect shot!
Remember when heading out into the cold, you need to protect your gear. Also, when coming in from the cold, try to keep your gear in your bag or in a plastic bag until they reach room temperature. This will help avoid any condensation from building up inside which can ruin your camera. Most importantly, just have fun with it and it will show in your photos!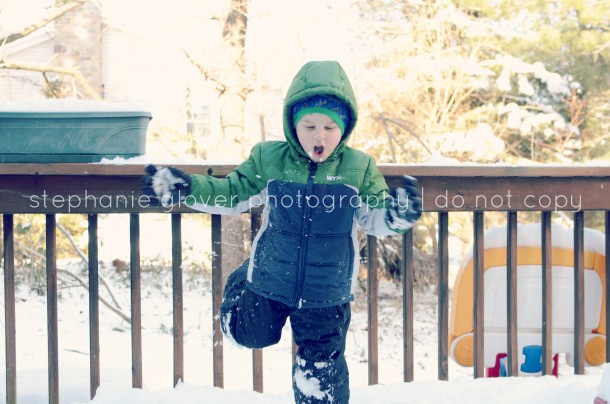 Your challenge this week is to capture winter activities: from building a snowman to a snowball fight to what winter looks like in your neck of the woods! Then post your favorite one on our Facebook page.
***
Don't miss out on our latest special offer! Create a Holiday memory photo book, New Year's cards, winter activity canvas print or a 2013 calendar. Get started now.