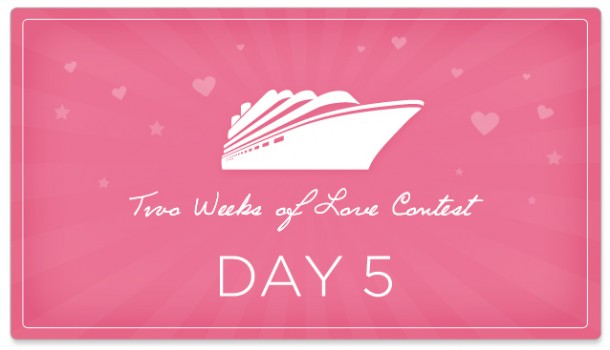 ***
This post is part of our Two Weeks of Love Contest. From now until Valentine's Day, we'll share a book each day submitted by our customers. The author of each book will win a prize and be entered to win a cruise from CruiseDeals.com. If you have any questions about this contest, please read the FAQs here.
***
Congrats to Holly, our Day 5 Winner in The Two Weeks of Love Contest. We loved reading your  book, Anabelle's ABC's! Thank you for sharing it! Since you are the DAY FIVE winner, you will receive a $30 Picaboo gift card! (Check your inbox, Holly!)
***
Why do we love this book?
We love this book for many reasons!
Anabelle's ABC book features gorgeous photos of Anabelle and all the things in her life. We couldn't help but gush over the photos of tiny or feel Anabelle's joy as she was being held by her Grandfather. The photo of Anabelle and the cupcake left us wondering if she tore into the cake and smeared it everywhere. Or, did she delicately dip a finger in the icing to test it out? We also love the unique angles of some of the photographs. The image of her eyelashes is a great example. (This is also a clever tool to teach kids different body parts.)
How was this book designed?
Like most kids, we're sure Anabelle loves looking at pictures of herself and her family. And an ABC book with familiar items is a great way to teach her the correlation between sounds and letters. To keep it a great teaching tool, Holly used full-sized images, gorgeous photography and a big chunky-colored typeface to create a design that was simple and inviting.
What makes this book so special?
Holly put a lot of thought into this book. Not only is this book destined to become a treasured keepsake of Annabelle's when she's older, but it's also a book she can use with her children and pass down to future generations. Along with teaching ABC's, this book shows us the story of a vibrant little girl who is incredibly loved by her family.
Here's what Holly had to say about her book:
"I made the book for my daughter. She loves to look at pictures of herself and her family and I wanted to provide her with the ability to do that and to learn more about the alphabet. I took all of the pictures and they relate to her life. I love that I was able to do this with Picaboo and cherish her memories forever."
Wow! What a wonderful book, Holly.  Thank you again for allowing us to share your book. Along with your $30 Picaboo Gift Card, you will also be entered to win a cruise from CruiseDeals.com!  Good luck, Holly!
Looking for more inspiring Picaboo Stories? Here are 14 amazing Picaboo Photo Books. These books are about kids, moms, baseball, love, weddings and so much more. Take a peek. We know you'll be inspired.