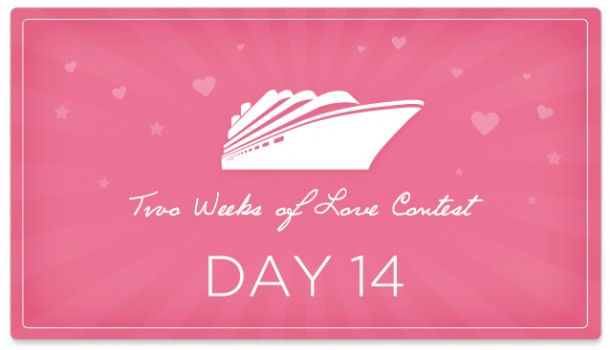 ***
This post is part of our Two Weeks of Love Contest. From now until Valentine's Day, we'll share a book each day submitted by our customers. The author of each book will win a prize and be entered to win a cruise from CruiseDeals.com. If you have any questions about this contest, please read the FAQs here.
***
Congrats to Megan, our Day 14 Winner in The Two Weeks of Love Contest. We loved reading about your book, The Year of Emma. Since you are the DAY 14 winner, you will receive a magnificent Madison Photo Book! (Check your inbox, Megan!)
Why do we love this book?
This book follows Megan's step-daughter, Emma, through a very busy and fun year. She's a ballerina, an equestrian, a hiker and a 5K runner. By the end of the book, you begin to wonder: What can't Emma do? Because it seems like she can tackle the world. This book is a beautifully crafted journal of Emma's year.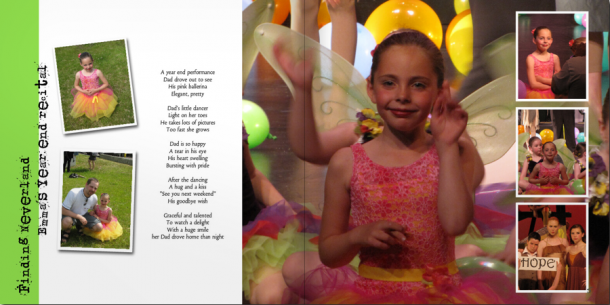 How was this book designed?
This book should be bookmarked and reviewed whenever you're creatively stuck because it's innovative and uses Picaboo's features to create a book that is exceptional and timeless. Here's why we loved this book.
1. Megan used photo-shaped wells to create a visual Table of Contents highlighting special events and holidays.
2.We love how Megan turned photos into gorgeous two-page spreads. This is a great idea for extra-special photos and moments you want to highlight.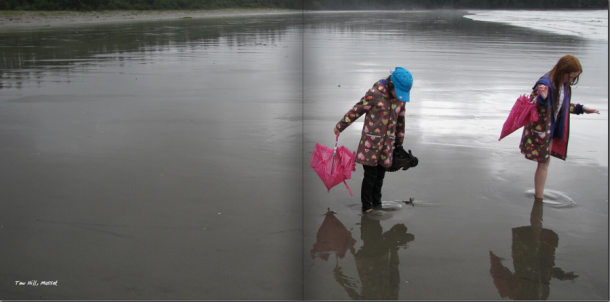 3. We love how Megan turned photos into backgrounds and layered images on top of images. We saw this in Italy 2011 and Our Life In Pictures.
3. Megan used the center of the book to make a full magazine-style photo spread. The photo book has to be turned vertical to look at the full-sized photo.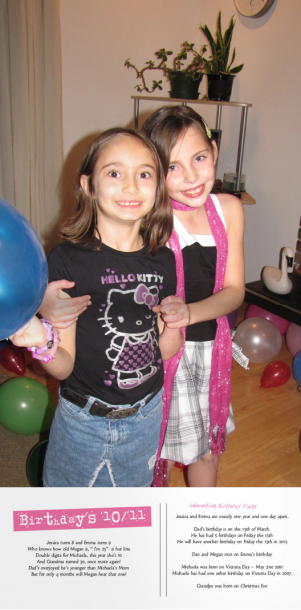 4. We love the use of photo-shaped wells to highlight images and add depth.
5. We love how Megan added page numbers!
What makes this book so special?
We love how this book pushes Emma to try new things by showing her all the things she can do. It's truly a great book to give a child who is coming into her own and may feel the pressure and self conciseness of the teen years. Along with gorgeous photography and fun family moments, Meagan took the time to write poems about Emma. And it should be noted that Megan created a special and amazing book like this for each of her daughters. We only showed you one but just so know, the others are just as creative and detailed!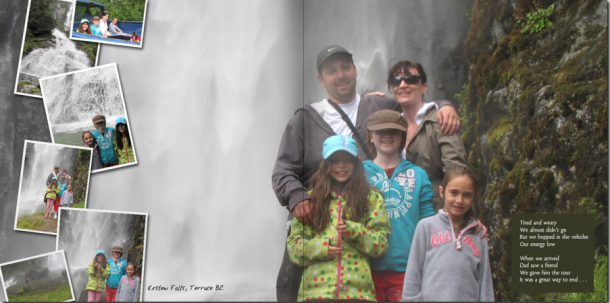 Here's what Megan had to say about her book:
I made this book for my step-daughter Emma. It was a Christmas gift and was one of three books I made for each of my three girls. I think the poems and stories along with the layouts will stand out among entries and be of interest to the judges.
***
Looking for more inspiring Picaboo Stories? Here are 14 amazing Picaboo Photo Books. These books are about kids, moms, baseball, love, weddings and so much more. Take a peek. We know you'll be inspired.