Heidi Kalpak is a Picaboo Pro, a busy Mom of two, a swimming coach and an entrepreneur. Her business, The Pink Peach, covers one of the best events in the world: Birthday parties. A true party stylist, Heidi creates custom printables, photographs and plans the entire event. Then, Heidi puts on her Book Designer hat and creates a memorable Picaboo photo book for her clients. This book, allows her customers to relive the fun events of the day. Lucky for us, here are nine of her favorite Picaboo phoo books from birthday parties past.
Banana Split Birthday Party Photo Book
This is the perfect party for anyone that likes ice cream, monkeys, gorillas or bananas! Kallan's birthday book is full of cheerful backgrounds, playful type and fruity embellishments. Want to use some of these backgrounds? Just search for cakes, polka dots, candy, banana, birthday parties or girls in Picaboo. View the whole book.
A Jumping Birthday Party Photo Book
A jump house party is a perfect place to go when you have active kids that need to be run everyday or when you have to invite the entire class. For this Picaboo birthday book, Heidi chose fun vibrant colors like orange, green and purple. She also included alpha and corner embellishments to add texture to her layouts. We also love how she used text to create motion, which is a great addition for a jumping party! View the whole book.

Niah's Cheerleading Party Photo Book
The Georgia Bull Dogs inspired Heidi's background colors in this fun cheerleading-themed party. Heidi coupled simple, vibrant and fun page layouts, with up close and personal photography to create an intimate and soft birthday book. View the whole book.
Lovebug's Ice Cream Shoppe Birthday Party Photo Book
This sweet and adorable ice cream party is full of bright and playful backgrounds, cute embellishments and fun layouts. We love how Heidi included the names of all the attendees and made note of some of Lovebug's special presents. View the whole book.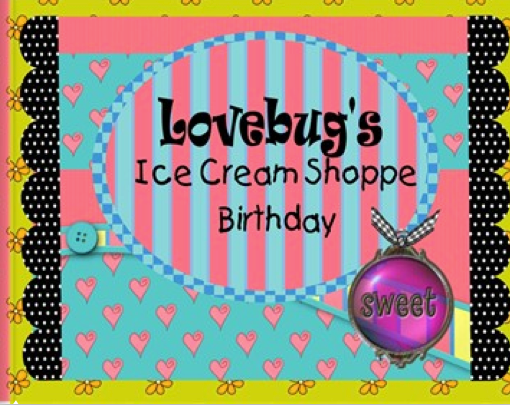 A Princess Birthday Party Photo Book
Between the years of two and six, most girls want to be a princess. And this means you'll be throwing a Princess party. When your time comes, Picaboo has you covered with several pre-bundled backgrounds. Just search for our "Girl"  in our collections and you'll find Princesses galore! This special book includes embellishments, layered backgrounds and fun caption boxes that play up the princess theme! View the whole book.
Bowling 50's Birthday Party Photo Book
This fun 1950's themed Bowling Birthday party looks cool. Guess that's why everyone is wearing shades! With a fun blue background, corner and traditional embellishments and fun fifties polka dots, this book rates high on the cuteness factor. Want to make a book like this? Just search for aqua, black and pink backgrounds. If vintage is more your style, search for red and aqua backgrounds! Black and white polka dots look great with anything and can be made with photo-shaped wells. View the whole book.
Pirate Birthday Party Photo Book
Pirate parties are fun for both boys and girls. To add some fun girly charm, use pink and black polka dots and fun, girly embellishments. But don't forget the rustic, wood-like backgrounds, pirate-themed embellishments and the fun shots of a pirate cake. This photo book easily captures a fun time. View the whole book.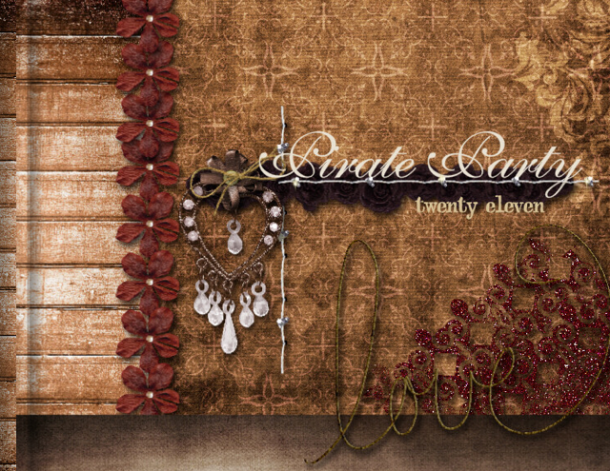 Favorite Colors Birthday Party Photo Book
This little girl loved pink, green and stars. So you'll those colors and star shaped-photo wells throughout the entire book. You'll also see that Heidi layers embellishments and backgrounds to create a book that pops. To learn more about layering embellishments, read this post. View the whole book.
Photo Booth Birthday Party Photo Book
For tweens, party planning with a coolness factor can be challenging.  That's why Heidi added a fun zebra theme into the decor.  To keep the birthday book vibrant, Heidi added hot pink, lime green and aqua colored backgrounds and embellishments.  The photo booth theme inspired many of the page layouts and made it easy to fill out this book. Heidi suggest making your own props by printing out images and attaching them to sticks. Of course, feather boas, hats, Halloween costumes, tutus and sunglasses are easy to find and bring a lot of fun to pictures.  To find the right backgrounds, Heidi searched Picaboo's background library to add fun and texture to this book. View the whole book.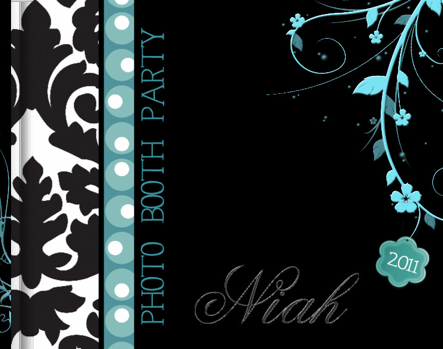 B
Here are some resources to help you create inspiring birthday photo books.