Being a mom, I am always trying to capture memories of my kids as they happen. That is why I am madly in love with my iPhone's camera and the plethora of apps it has. I justify the cost by telling myself that $3 in apps is very affordable for how much editing I can do to my pictures. Plus, memories are priceless!
Here is a screenshot of my current photo apps.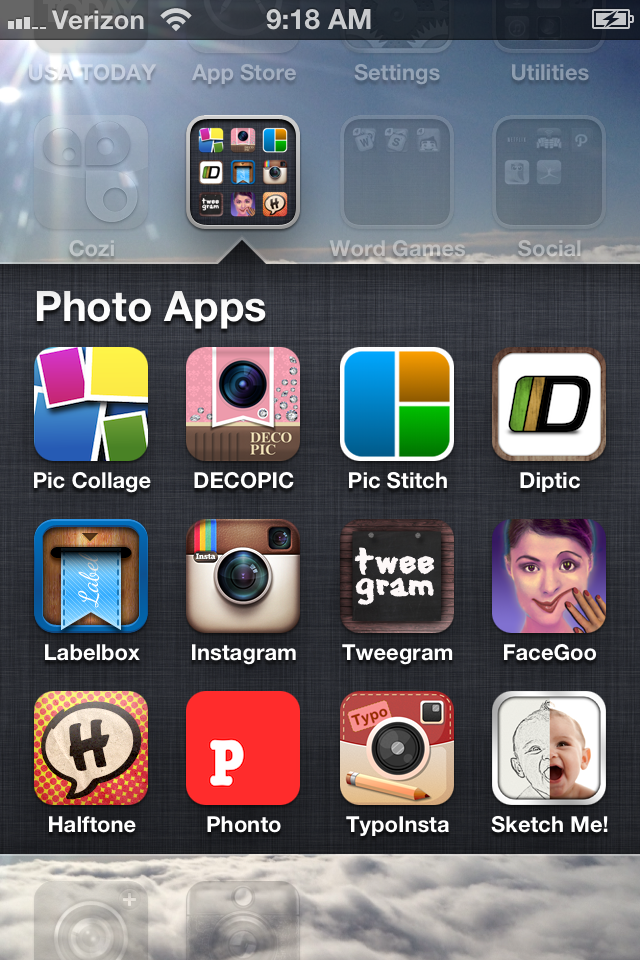 I will show you examples of my favorites below.
Face goo is an app I downloaded just for my kids. It makes your photo elastic…as you drag your finger across the face it stretches it. This cracks David (my son) up! And it has lots of stickers that Lizzie (my daughter) loves to play with. It is currently available in a Free Lite version or you can purchase it for $.99. It is available for iPhone and Android phones and they are working on the iPad version.
Also, Tweegram is not so much a photo app as it is a text app. Basically you can choose from different backgrounds and fonts and write a sentence or even a paragraph and then send this "picture" to Instagram. Tweegram is a free app and available for iPhone, iPod touch and iPads.
Sketch me was free for a limited time so I downloaded it. It is a lot of fun for Lizzie, but I don't think I will be using it very much myself. It has lots of options to take your photo and make it look like an artist's sketch.
This is available free for Android phones right now. It is still listed as free in the Apple App Store but it also says the sale was supposed to end on February 19th. So it may no longer be free. Compatible with iPhone, iPod touch and iPad.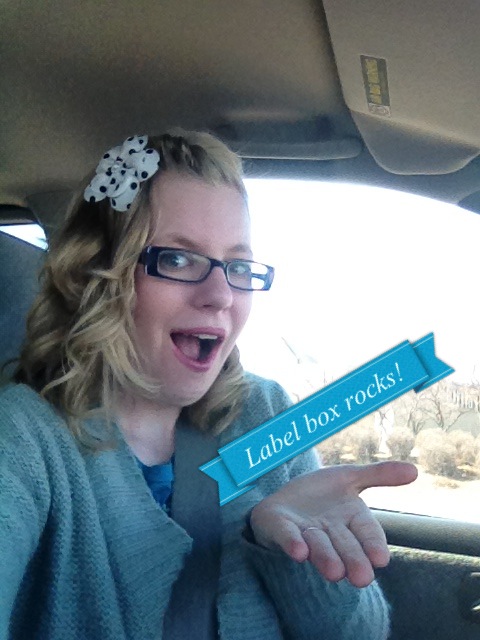 Label box is definitely one I use a lot! I love the different fun little labels you can choose to slap onto your pictures! I wish it had some more photo editing features as well, but I put the label on it then edit the photo in another app. This is a really fun app for digital scrapbookers because it mirrors embellishments and can add a fun touch to pictures.
Free on the Android Market
Free in Apple App store – compatible with iPhone, iPad and iPod touch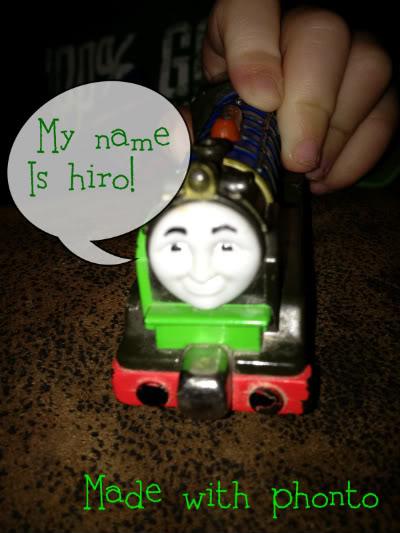 If you are a font-geek, then you will like Phonto! I do wish it had more photo editing and/or stickers options though. Phonto has a long list of available fonts you can pick from to write on your pictures. It has thought and speech bubbles too. It is a really great basic app.
Not currently available for Androids.
Phonto is Free in the Apple App store and compatible with iPhone, iPod touch and iPads.
I will be honest, I don't get Hipstamatic. I've heard lots of people rave about how much they love it. I need a tutorial to understand all the options. This app is not free, so I am determined to learn how to use what I paid for. Basically, it is a retro camera. You choose the type of flash, the lens and the film. The picture above is how it looked directly after I took it, I did not edit after I snapped the picture like I do in other apps. The really fun and addicting part is that you can purchase other lenses, flashes and films. To break it down: Hipstamatic is 6 lenses + 7 flash options + 8 films for a total of 336 different combinations!!
Every time you share a Hipstamatic print on Twitter or Facebook, the picture is shown listing which film, lens and flash you used. So if you follow other Hipstamatic users you can find combos you really like and try them for yourself to get that "certain" look.
I found this really helpful site. Someone actually went through and took all 336 combinations and outlined what each combo does and what kind of look each one creates. This is really a helpful site – PhotoJojo's Ulimate Hipstamatic Guide.
And it has a "family album" where you can follow others and share your pics with other Hipstamatic users.
Cost: $1.99 and compatible with iPhone, iPads and iPod Touches.  Not currently available for Androids.
And by the way, Leslie's family vacation to NYC book includes many Hipstamatic pictures.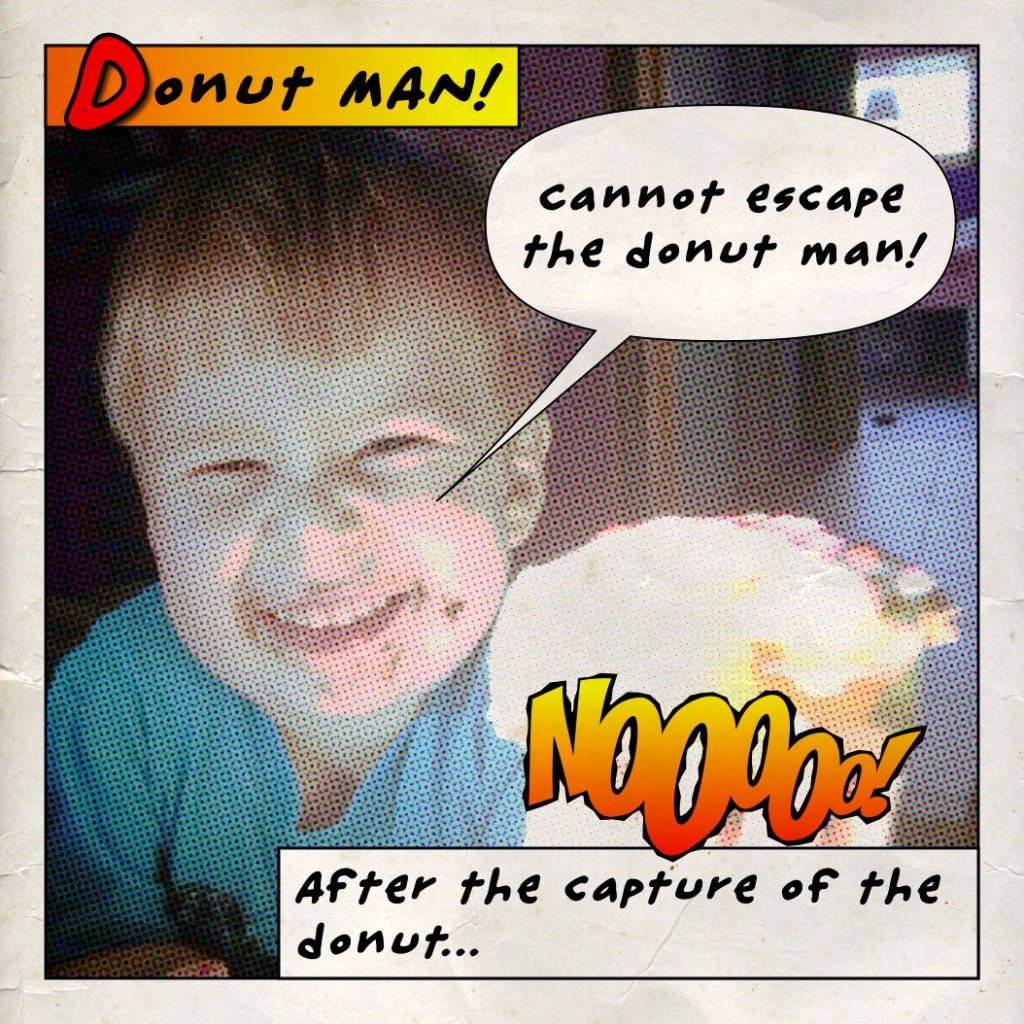 Halftone is my favorite! It turns your photos into a comic strip! Isn't that picture of David adorable? You choose the font, the type of paper and can put "POW" or "hahahah" stickers on it too. It's a lot of fun! And this is another one that is especially fun for digital scrapbookers!
Cost: $.99 and available only for iPhones, iPads and iPod touches.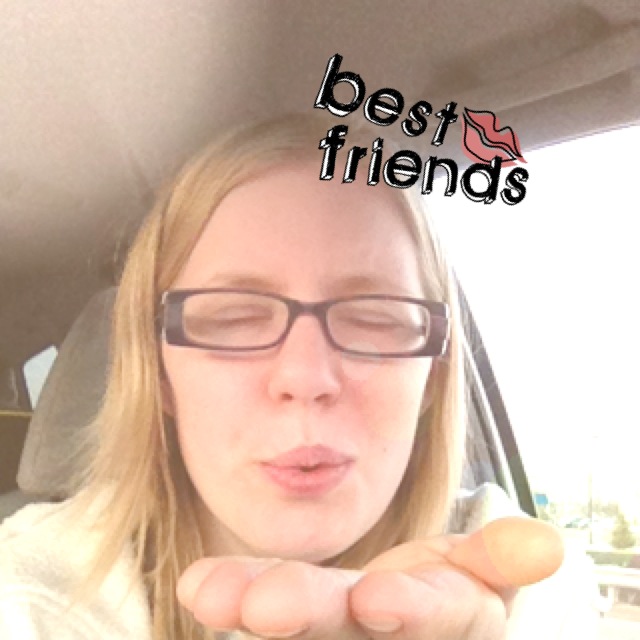 If you like embellishments for your photos then Deco Pic has a TON! It reminded me of MySpace a smidge since the stickers tend to be very very girly and flashy. This is a really fun app for Lizzie. She loves scrolling through the stickers and putting them on the pictures.
This app is also perfect for digital scrapbooking. You can add stickers to your photos right in your smart phone or tablet then transfer them to your computer.
Deco Pic is free for Android phones and for iPhones, iPads and iPod touches!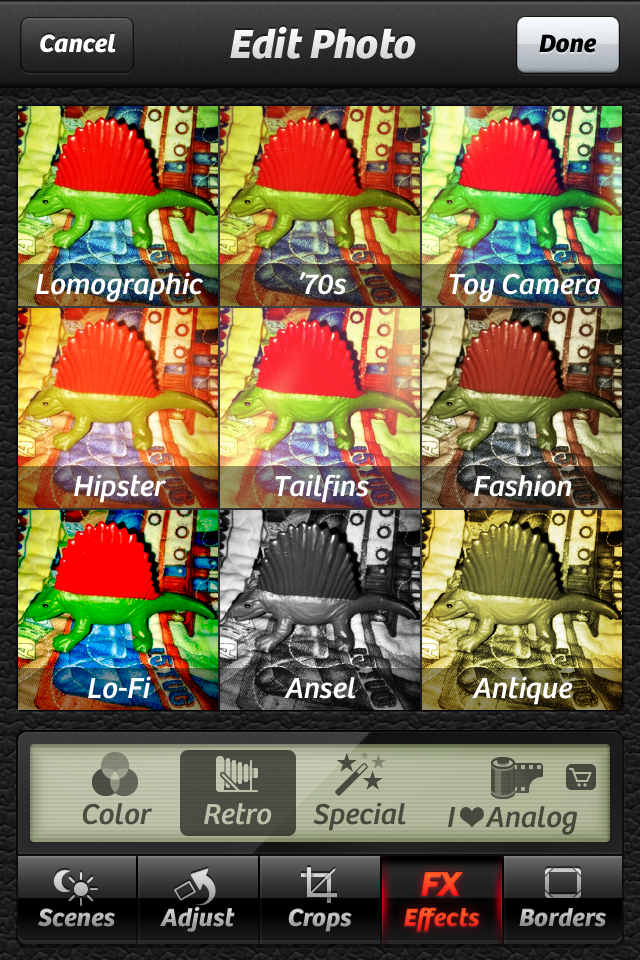 Camera + is full of photo editing tools! It has options to help you take a quality photo. Then, it has a ton of options to edit it with. The "Scenes" button brings up other filters too. I love playing with this app when I am editing pictures on my phone. It can also record video with time lapse!
It is available only in the Apple App store and it is free! Compatible with iPhones, iPads and iPod touches.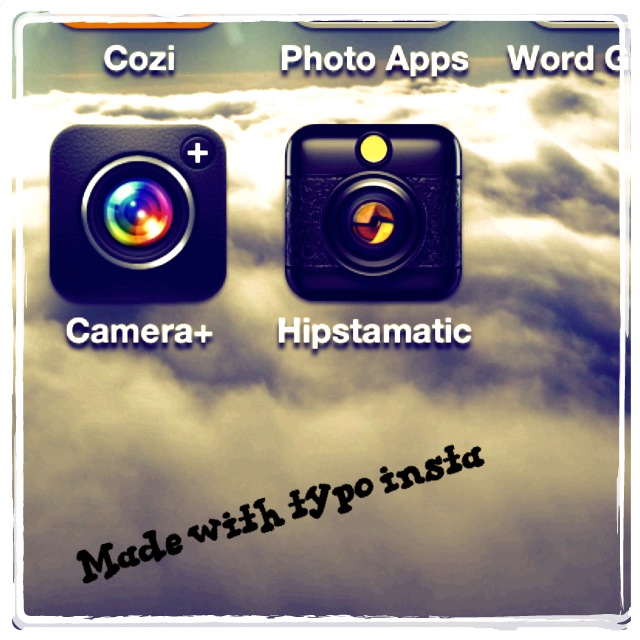 I think TypoInsta is Instagram's best friend. You can take a photo with it then it crops the photo to be the correct size for Instagram. It has a ton of photo editing options too – like borders, filters and adjustments. It also has a ton of fonts! If you only want to download one extra app to expand your Instgram experience, I totally suggest TypoInsta!
TypoInsta is $1.99 in the Apple App store – compatible with iPhones, iPads and iPod touches!
Last but not least is Instagram! This is by far my favorite iPhone photo app of all. It is only available on Apple devices, and was a driving force behind me switching from a Droid to an iPhone.  With this app, you take a picture, edit it with some easy to use filters and borders, then share it with other Instagram users. You can also link Instragram with Facebook and Twitter and share photos there simultaneously.
I just love the social aspect of Instagram. The filters are super easy to use and make my photos really fun and pretty, but I enjoy seeing how many "likes" I get on my favorite photos and commenting on the photos of my friends.
Instagram is available for free from the Apple App Store!
These are my favorites! What are yours?
Have you made a Picaboo product using a phone app? If so, we'd love to feature it on the blog. Share your Picaboo project with FBFan@picaboo.com. You can share a book or a collage by sharing a link when Picaboo X is open. Or just take a screenshot of your project and send the image to us.
Looking for tips on taking better cell phone pictures? Read this post.