I love kids books. They're different from wedding, vacation or anniversary books because they're more whimsical. You can play around with fun hot pink backgrounds and polka dot patterns. You can add bold colors and silly captions. The sky's the limit when it comes to creating a kid's photo book with Picaboo. But if you're like me, you like to see what everyone else is creating. So here are 8 photo books that celebrate kids. Which one is your favorite? Leave us a note in the comments below.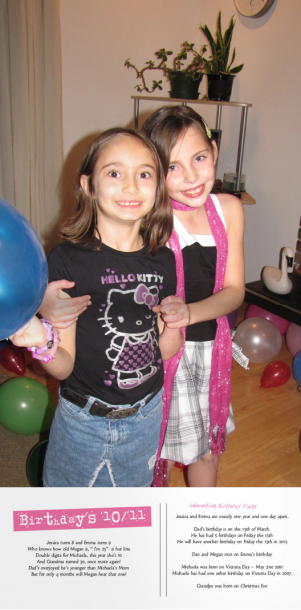 Oh, how I LOVE this photo book. This book, by Meagan, was a winner in our Two Weeks of Love Contest and when you look at the book, you'll see why. When I'm working on a Picaboo project, I often reference The Year of Emma because it's full of creative ideas. I love how Meagan uses photo-shaped wells to create a Table of Contents and I think the vertical inside spread is genius. This book is also a good example of why lay-flat pages can really showcase amazing photography.
 This fun and inspiring photo book highlights 9 fun themed birthday books.  From bowling to bananas to pirates, these kid-friendly birthday books make great use of embellishments, backgrounds and typography. These books were made by Heidi, a professional Party Stylist and a member of our Picaboo Pros.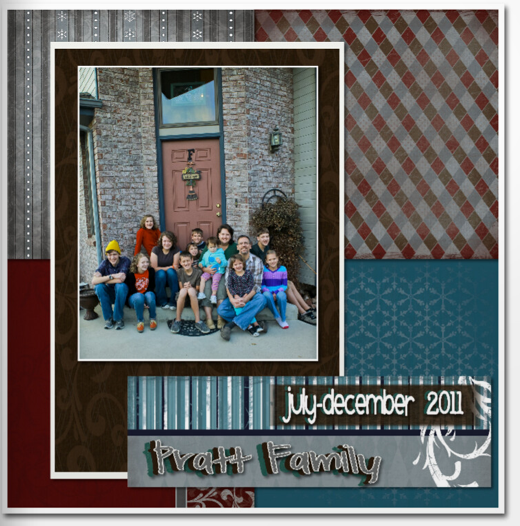 If you're a Fiskars-Scissors-People-Magazine Scrapbooker, you'll love Rene's book. It's full of creative layouts, fun ways to use photo-shaped wells and lovely embellishments. This is also a great example of a book that uses a lot of photos in a way that looks effortless and appealing.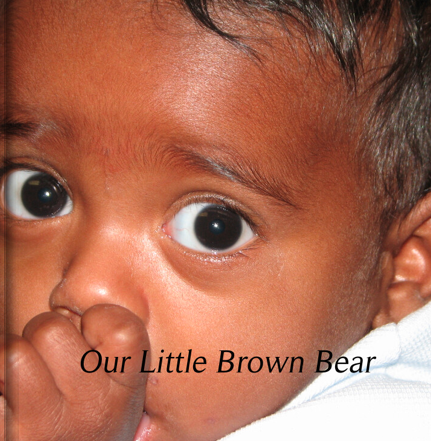 Little Brown Bear: An Adoption Story
This adoption story touches my heart every time I read it.And I'm not alone. I love how the language and the simple layouts work together to create a beautiful tale of a sweet boy who found the perfect home. If this book doesn't move you, I'm not sure what will.
I must admit, I love typography and when done right, it can propel a photo book into greatness. This sweet, simple and compelling ABC book was made to teach Anabelle her ABC's and introduce her to all the members of her family. When creating a kid's book, simplicity is crucial because, well, your audience doesn't have a big attention span. That's why bold colors, simple layouts and singular images work so well. Want to create your own ABC book? Check out this fun tutorial with some clever ideas.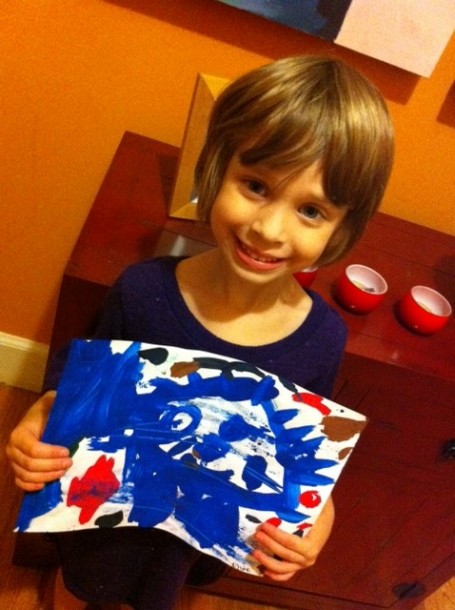 Turn Kids Art into an Art Book
If your house is anything like mine, it's full of construction paper, broken crayons and half-painted poster board. Art dominates my house in a way that almost drives me batty. Don't get me wrong, I love that my children have an artistic sensibility. But I hate that this sensibility clutters my house. That's why an art book is the perfect way to keep all those lovely creations and rid your house of all those tiny scraps of paper. This tutorial includes easy ideas to document your budding artist's work.
This photo book is much more than a recap of a year on the baseball team. This is the story of Joshua, a new kid on the baseball team who slowly, through time became one of the guys. It's really a lovely story. And for Joshua, this books serves as a visual reminder of all the things he can accomplish with time and hard work. This book works on so many levels it's no wonder it was a winner in our Two Weeks of Love Contest.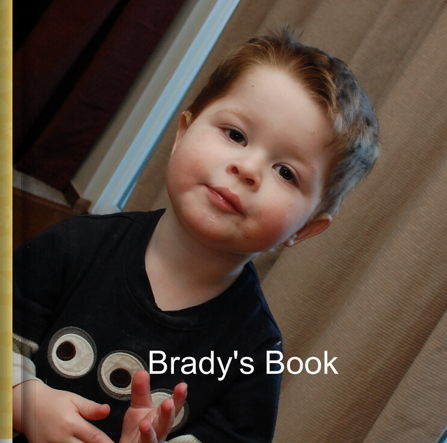 I love hearing from our customers about how they're using our products in new ways. And Brady's book is a lovely way to teach Brady how to understand common words and items in his home. This process is called a picture exchange communication system or PECS for short and it's a great way to teach kids with speech apraxia and autism how to better communicate with their family. I think this is a lovely book and a great idea.
Which one is your favorite? Leave us a note in the comments below.
 ***
Inspired? Moved? Ready to make something of your own? Get started by entering our Project Library. There you'll see all of the projects you can create. If you're ready to make your book, select photo book and then the magic begins!