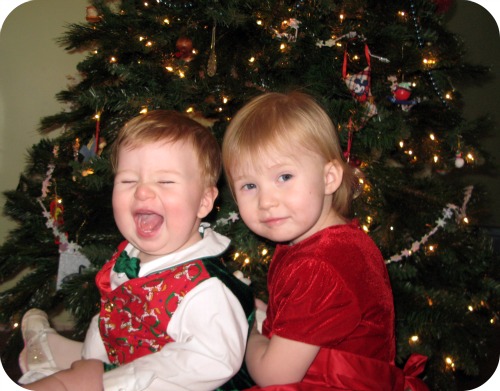 Sending holiday cards in our house is an annual tradition. And while it's a lot easier sending Facebook greetings, there are some wonderful values and educational lessons you can share with your children when you send cards together.
Making holiday card mailings a family activity can create some precious memories. They will treasure this time with you, which is the most important reason to keep the tradition alive.
Here are five things sending holiday cards can teach your children:
1. Artistic creativity – With PicabooX, you can let them pick out whatever design they like best.  There are over 200 fresh, modern designs to choose from in the 2011 Holiday Card Collection. And it's a fun activity to sit with your child and have them talk about the colors they like and the designs that interest them. PicabooX offers a lot of creative options your children can choose from. You can pick a pre-set layout or create a card with as many photos as you want! Let your child create the layout they like best!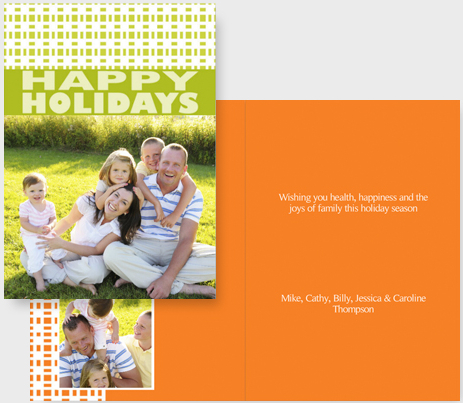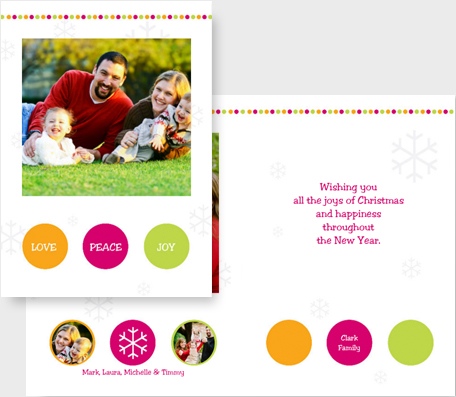 2. Letter addressing – These days kids know more about sending an email than they do about addressing letters. With preschool-aged children you can even take a trip to the post office to teach them where cards go after you mail them. A fun way to explain where your cards are going would be to make a map and label all your friends and loved ones in the states they reside. This could be a great geography lesson!
3. Written communication – I admit, I have a difficult time finding words to say in most holiday cards! But by tackling this project together, you can brainstorm meaningful notes to tell every single person you send a card to. Teach your child how to express love and affection in writing, showing them how to write encouraging words and notes of appreciation. And even give them a small caption on your card that says "written by Sophie." Now that's personal! I really love that Picaboo offers the option of writing a personalized message in the photo cards!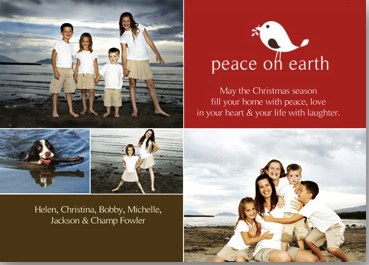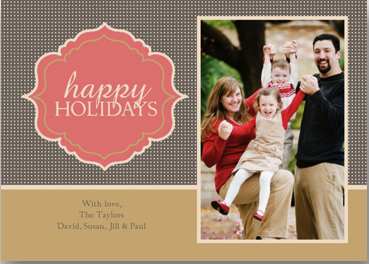 4. The meaning of the season – I take every opportunity I can during Christmas to teach my child that the season is more about giving than receiving. Sending cards is one more way children can give without an expectation of getting back. Whether you believe in the religious meaning or the act of giving, you can take this time to share stories and teach your child what you believe.
5. The joy of giving – Make this time with your child(ren) fun and memorable. Share the joy of giving to others. Ask, "What do you think Grandma will think when she opens and reads your letter?" Laugh about reactions to funny notes, encourage the positive feelings your child will get as s/he thinks about people's reaction to the card. If your little one enjoys drawing, let the envelope serve as a canvas to a piece of original art. Then share your delight!
These are just five benefits of sending holiday cards with your child(ren).  What are some other benefits you discovered last year? How are you going to share the experience this year?