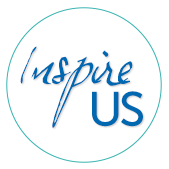 We are so lucky to have such a creative and talented community. We asked you to "Inspire Us" and you shared with us some of the most amazing photo books we've ever seen.
In order to inspire others, we wanted to highlight  some of the best ideas and tips the community shared with us. We hope you enjoy them as much as we did and it inspires you to create something amazing.
Idea 1: Let the moment speak for itself with a 2-Page Spread
From Melissa M – Hayward, CA:
"My inspiration for this project was the most important day of my life. It was the day I married my best friend. I was inspired to keep the book focused on the timeless moments that occurred that day by keeping the book simple and classy. I did not want any distractions from any of the moments in time that I treasure. The whole focus is not on creativity but on capturing each breathtaking moment and allowing that moment in time to be held forever. My favorite part of creating the book was it allowed me to re-live each moment as if it were happening again. As I look at the photos, I can hear the music playing in the background, I can smell the scent of fresh flowers, I can remember the sound of all our loved ones gathered together having a joyous time. My favorite tool used was the ability to spread a photo across the page. I love that my photos could be displayed so that it was the only thing to take in."


Why we love this photo book idea:
Melissa let her photos speak for itself with a 2-Page spread. When you have photos as beautiful as the photos in her book, it doesn't need much else.
How to do it:
When you have an amazing photo, whether it's a breathtaking view from your travels or unforgettable moments from a wedding, 2-page spreads let the photo speak for itself.
How to create a 2-page spread:
1) Drag the photo you'd like to feature as a two page spread onto a page
2) Select "Background Spread." And viola! you have your 2-page spread
Idea 2: Tell your Story through creative use of text boxes and interesting details
From Kira J. – Haslett, Michigan:
"I was inspired to create an album for my dad and aunt after my sisters and I took them on a trip to Italy last September. It was a great Christmas gift, and reminds us of our amazing once-in-a-lifetime family holiday. I'm a huge art history buff, and my father loves classical architecture, so I included details on artists and buildings in photo and written form. To that end, I love the flexibility of the text tools, and the ability to create gradually more opaque text boxes. This is only my second album project, so I learned a ton and am prepping for my third!"


Why we love this photo book idea:
Picaboo users always tell us that they love the flexibility of the photo book app, and this book demonstrates what you can do with the flexibility! Kira's book not only gives the photo book visual interest, but also intriguing facts that makes you want to keep looking.
How to do it:
To add text boxes, ensure you are in Creative Mode. To add a text box click on "Add text box" and select which page you'd like. More on caption boxes
Idea 3: Use your own scenery photographs as backgrounds
From Monique V. – San Diego, CA:
"This project was inspired by a season of archaeological excavation in the Middle Eastern country of Jordan, which consisted of six weeks of sweaty labor in the sun, but also some of the most amazing moments of exploring another cultural world, great food, and the most beautiful sunrises I've ever seen, all shared with a hilariously wonderful group of people. My favorite part of creating this book was integrating photos all of us shared and remembering the fun from different perspectives. One member of the group had an amazing ability to capture smiles and details that brought back vivid memories while arranging the photos on the pages. My favorite tool is the ability to set my own photographs as the backgrounds to the pages. This really opened up the possibilities to use some of the sharp and colorful scenery images juxtaposed with the personal shots."


Why we love this photo book idea:
Although Picaboo has hundreds of backgrounds to choose from, using your own photographs allow the book to be truly unique and your own. Many of you in the Picaboo community have told us that this is one of your favorite tools.
Monique's use of beautiful scenery from Jordan puts the viewer into the exotic middle eastern atmosphere. Also a wonderful idea to make the background photo black and white, which really make the personal photos pop.
How to do it:
Similar to the 2-Page spread above, to insert a photo as a background:
1) Drag the photo you'd like to feature as a background to desired page.
2) Select "Background." And viola! you have your background.
Idea 4: Tell a Fairy Tale Story (Great for Kids)
From Kacey H. – Concord, NC:
"My inspiration for this project was my 2 year old nephew McCoy. It was his birthday and I had to get him something that was just as special as he is to me, so I decided to create a photo book. However, my photo book for McCoy is not the average photo book- it's an actual story, a fairy tale, for him to read at night before he goes to bed. There's excitement, drama, love, and more included! Picaboo was an amazing source to use to create this wonderful book. All of the different themes that Picaboo offered are by far my favorite tool, they really made the story come to life! My favorite part about making this book is knowing that this will not only be a wonderful story for McCoy to read before bed, but it will be a collection of family photos and memories for when he is older."


Why we love this photo book idea:
Photo books aren't just about memories, but about doing something creative that you and your loved ones will enjoy. Kacey's idea of making a fairy tale story book for her nephew makes reliving memories fun for kids.
Especially of note is Kacey's use of relatives in the story and making the photo of Prince McCoy alone black and white gives it a dramatic effect. What an adorable book!
Idea 5: Then and Now Photos
Kathy W. from Woodbridge, Virginia:
"This book was inspired by a special trip that our family took last summer. The story is that I was born in England by American parents. I left England as a toddler and did not remember anything. My husband and I went back in 2009 and I duplicated the pictures that my parents had taken some 50 years ago! (I did a book on that trip as well). Well, my daughter was also born in the UK when we lived there in 1984. So, we promised her we would take her back to the UK so she too could see where she was born. We duplicated all of the pictures that I had taken while we lived there and many of them are in this book! It was like a fairytale for her and I did the book in the theme of a fairytale. She absolutely loves this book. I love all of your tools and use every one of them! I love everything about Picaboo! My favorite part of making this book is I can be as creative as I want!"


Why we love this photo book idea:
What a great way to remember the places you've been by showing shots of then and now. Kathy's idea to duplicate pictures of places she has taken builds on memories from long ago, while making new ones.
Have a great photo book idea? Share it with us!