It's easy to capture your little Cupid in the spirit of Valentine's Day. Here are 4 fun ideas that will make your heart melt. Lets' get started!
Cupid Bow and Arrow
Here's a fun prop to put in your little Cupid's hands before you snap some Valentine photos.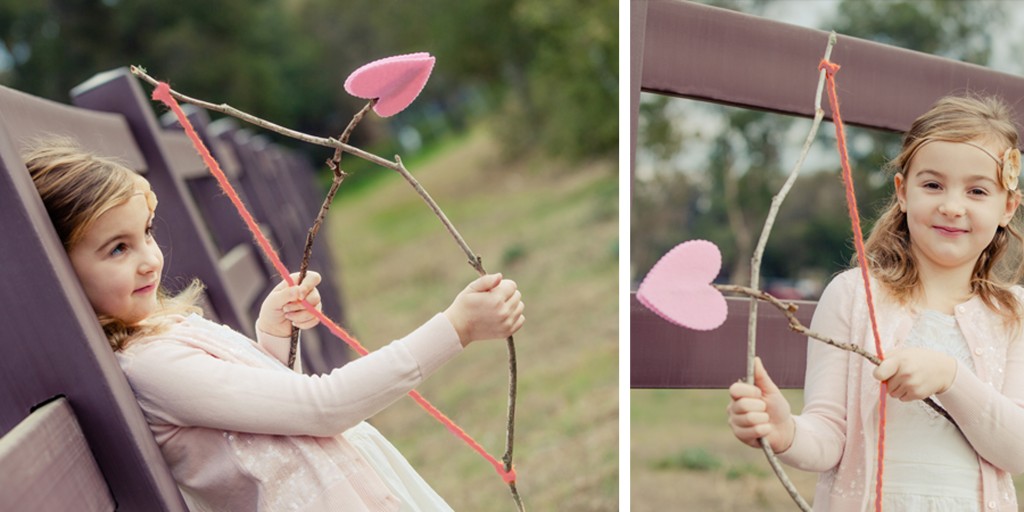 What you'll need:
Two twigs, one about 2′ long for the bow and another about 1′ long for the arrow. Note: It's best to choose a twig that is bendable in order to make the bow
Two hearts (same size) – they can be made out of felt or paper
A piece of yarn or ribbon that's as long as your 2′ bow twig (choose a color that coordinates with your heart shape)
Tape
To make the bow: tie a double knot on one end of the longer twig and pull it tight enough to bend.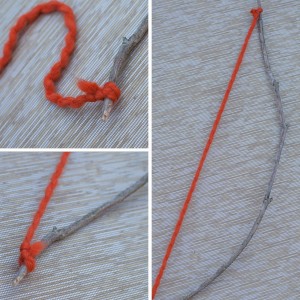 To make the arrow: use double-sided tape and press the hearts together at the end of the smaller twig.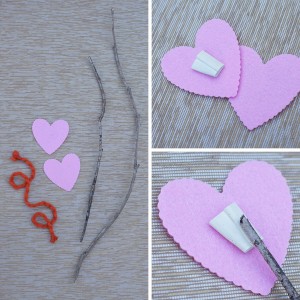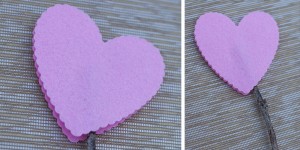 Be sure to shoot your little Cupid with the arrow at an angle so you can see the heart at the end.
Be Mine Heart 
A cut-out heart is an easy prop that you can shoot anywhere.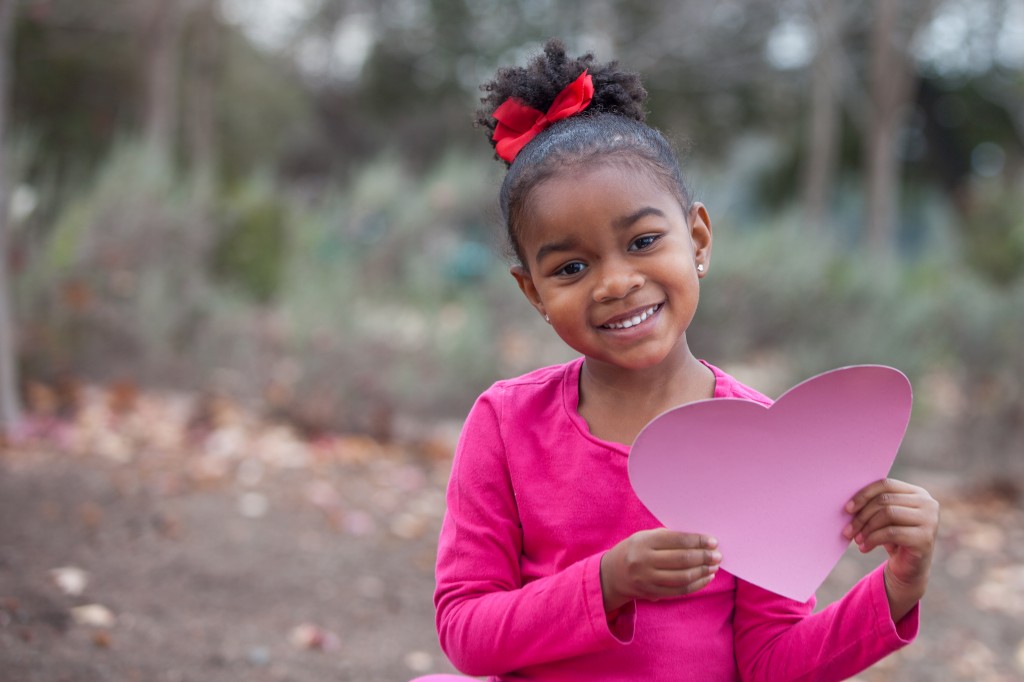 Here's what you need:
Construction paper in a fun Valentine color – try pink, red or even white and let your little one decorate it with glitter and crayons
Tip on how to shoot: Be sure to have your Valentine hold the heart in various positions close to them, far away and even at their own heart.
Hanging Hearts
Hanging hearts is such a sweet way to frame your little Cutie.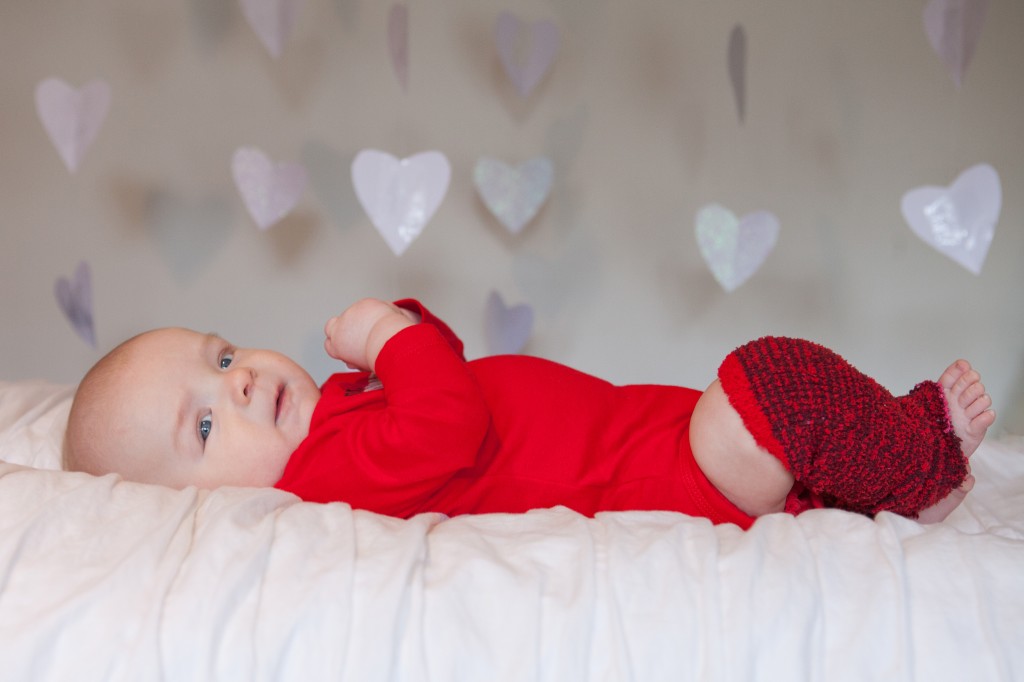 Here's what you need:
Any festive paper (we used glitter paper above)
A roll of fishing line
Tape
Tips on how to shoot: Hang the hearts from the ceiling using fishing line and space them evenly apart and at different lengths making some hearts far away and some closer to your subject.
Multi-Colored Hearts
Putting hearts on the ground is the perfect way to capture your 4 legged Valentine.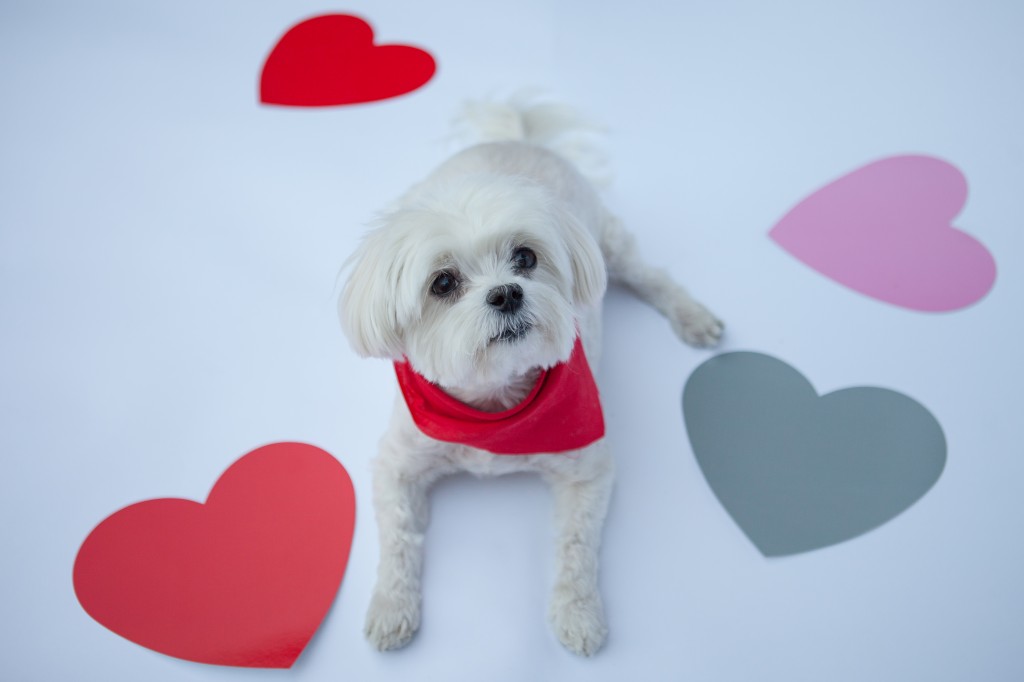 Here's what you need:
Various size heart shapes. This one is super easy – different size and color heart shapes work well together. Cut some hearts out of paper and lay them around your subject.
Tips on how to shoot: Shoot with a shorter depth of field lens (50mm used above) and get slightly above your subject.
Once you're done with your photo shoot, you can easily create a Card, Canvas or Photo Panel. They make the perfect Valentine's Day gift for moms, dads and grandparents. For more ideas and Valentine's Day inspiration, click here.
Don't forget to share your photo with us on Facebook! We'd love to see how you celebrate your little Cupid for Valentine's Day.