There's nothing better than a handmade gift. But handmade gifts take TIME. That's why we've put together a list of four personal gifts you can make in less than 20 minutes.
Ready? Open up Picaboo X, pour yourself a glass of eggnog and let's pump out some custom holiday gifts.
Gift Idea #1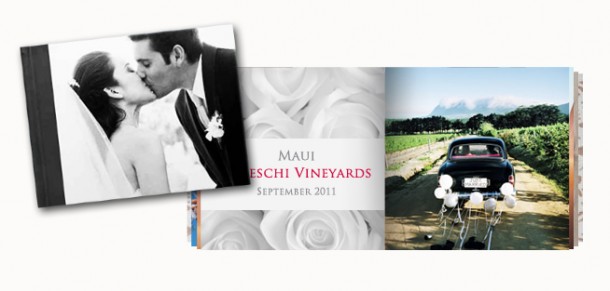 Want to create a book around a specific event like a wedding, weekend getaway, summer vacation or a party? BookGenie makes it easy. Here's how it works: Every photo you take is stamped with a date. BookGenie reads the time stamps on each picture and groups them together. All you have to do is enter the dates you'd like to include. BookGene will magically import those images in less than a minute. Then, you're in creative control. Review your layout, add, delete or switch images. See how easy it is, follow the steps below or watch this brief video.
Step 1: Open Picaboo X and select BookGenie from the left sidebar. You can select a certain date range of images by creating a "New Event" or choose from preset times: Last 3 Months, images from 2010, 2009, etc. If you select a preset time, you can skip Step 3.
Step 2: 
Choose Landscape or Square book style.
Step 3: 
If you selected "New Event," enter the dates of the event. If you selected a preset date, skip this step.
Step 4: 
Select a theme for your book. Choose from a variety of events and styles: Birthday, Catalog, Seasons, Wedding, Travel, Baby, Holidays or No Theme.
Step 5: 
Now, BookGenie gets to work pulling in your images. Don't worry, you can always delete or add any photos to your book.
Step 6: After BookGenie magically makes your book, it's your turn to take the creative reigns. Add backgrounds, captions or embellishments to make it perfect. Customize your book so that it could only come from you.
Gift Idea #2

Picaboo calendars are a unique and personal gift that lasts all year long.With hundreds of themes and the ability to add pictures and text to the days of your calendar, this gift is a perfect expression of your creativity. And no one will know you made it in less than 20 minutes! See how easy it is, follow the steps below or watch this brief video.
Step 1: Open Picaboo X and select "Calendar" under the category heading.
Step 2: 
Select the theme you wish to use. Choose from hundreds of themes like holidays, kids, gardening, colors, vacations, etc. You can always customize your calendar after it is created.
Step 3: 
Choose the month you'd like your calendar to begin. It can start on any month you wish. Then select the special dates you'd like to add. Include birthdays, anniversaries or holidays. You could even make up your own holidays. Like Soccer Sunday or I Love You Day. And to make your life easier, Picaboo X remembers your dates, so you don't have to! 
Step 4: Import your photos. You can import them from your computer, iPhoto, past projects, Facebook or Flickr.
Step 5: Picaboo X builds and adds your images to your calendar.
Step 6: Once your images are imported, review your calendar to ensure the right images are on the right month. You'll probably want summer images during summer months and holiday images during the winter. Make sure to "Preview" your calendar before you order. And that's it! A personal and fun gift that your loved ones will treasure.
Gift Idea #3

Collage posters are a fun and unexpected present. You can make a collage based on your summer vacation, an eventful soccer game or just your favorite images. Here's how to make a collage poster in four easy steps.
Step 1: 
Open Picaboo X and select "Collage Poster" under the category heading, "Prints and More."
Step 2: Select the images you want to include in your collage. You can choose images from Flickr, Facebook, iPhoto, your computer and previous projects.
Step 3: 
Select "AutoFill." This will automatically place your images into your collage. You can always add, delete or change the contrast of an image at any time. You have complete creative control!
Step 4: 
Now, you're in the creative seat. You can keep the collage as is or customize it.  Picaboo X offers over 70 layouts options for collages with one image to collages with more than 10 photos. If you're low on time and happy with the layout, click on "Preview" just to make sure each picture looks perfect. And then you're done!
Gift Idea #4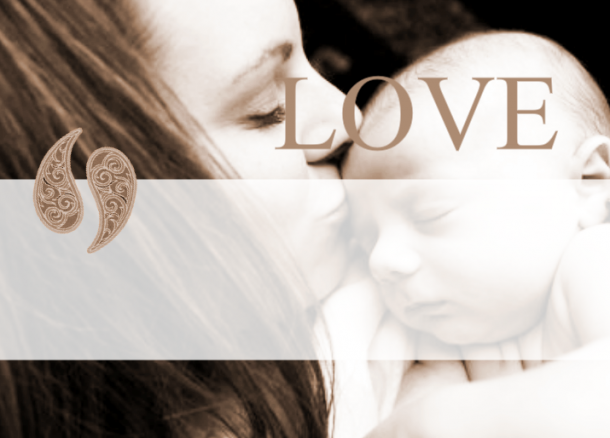 Like to write letters or take notes? How about To-Do lists? Picaboo makes it easy to create one-of-a-kind note cards and stationery for someone you love. Just follow these quick and easy steps.

Step 1: 
Open Picaboo X. Select "Greeting Card."
Step 2: 
Select "My own design" and pick your layout: Folded or Flat.
Step 3: 
Import your images. The sky's the limit when selecting the right image for your note card. Sunsets, drawings, vacation pictures, poodles or bridal shots–the world is yours. You can choose images from Flickr, Facebook, iPhoto, your computer and previous projects. 
Step 4: Add captions, backgrounds and embellishments to create a special card. Inspirational quotes, funny comments from kids and the place where the picture was taken will make your note card memorable.
Step 5: When you order your note cards, make sure you select our Signature Stationery paper.
And that's it! Four unique gifts you can make quickly that everyone is sure to love. Take a look at the products above. Can you think of someone on your holiday gift list that would like one of these gifts? Add their name and the gift they'd like to the comments below and we'll randomly pick 2 comments and award them $10 in Picabucks! Winner will be announced here on Thursday, December 15, 2011. Update: Thank you for submitting your comments. The winners have been chosen and notified. Stay tuned for more chances to win Picabucks.
Looking for more gift ideas? Check out our Top 12 Holiday Ideas.