It's Saint Patrick's Day! And what better way to celebrate than with a Picaboo Collage! These collages were created by Picaboo Pro, Mary Dargis with images supplied by Tabitah Diedidue. Picaboo collages are an easy and fun project to make. Using Picaboo's time saving AutoFill feature, Picaboo automatically pops your images into a predesigned layout. And they're priced just right. The 8? x 10? is only $3.99, the 11? x 14? is only $7.99 and the 16? x 20? is $15.99. That's not a bad price for a fun collage poster.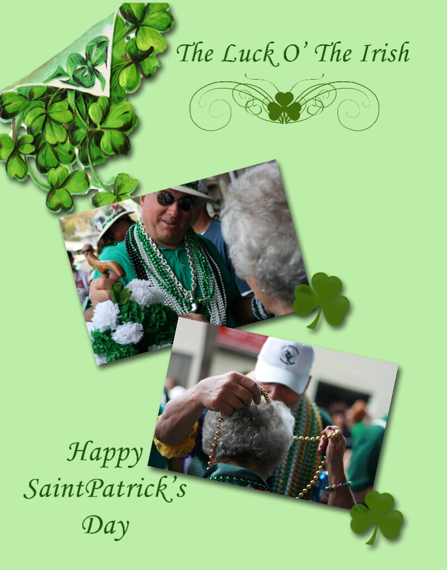 Ready to make your Collage Poster? Follow these four easy steps and you'll have a fun and unique poster in less than 20 minutes!
Step 1: Open Picaboo and select "Collage Poster" under the category heading, "Prints and More."
Step 2: Select the images you want to include in your collage. You can choose images from Flickr, Facebook, iPhoto, your computer and previous projects.
Step 3: Select "AutoFill." This will automatically place your images into your collage. You can always add, delete or change the contrast of an image at any time. You have complete creative control!
Step 4: Now, you're in the creative seat. You can keep the collage as is or customize it.  Picaboo offers over 70 layouts options for collages with one image to collages with more than 10 photos. When you're happy with the layout, click on "Preview" just to make sure each picture looks perfect. And then you're done! Get started now.