This week, we switched gears and focused on the composition our photographs. Composition can literally make or break a photograph – and your shots were truly impressive. You guys made it extremely difficult this week to just pick 15! You really applied my tips. From filling the frame to using negative space to finding natural frames, you really showed that you mastered composition!
Here are this week's 15 Photos That Mastered Composition!
1. Sherri Schierberl – I don't even know if I have the words to do this photo justice. From the mirror-like water to the contrasts and composition, this photo is amazing!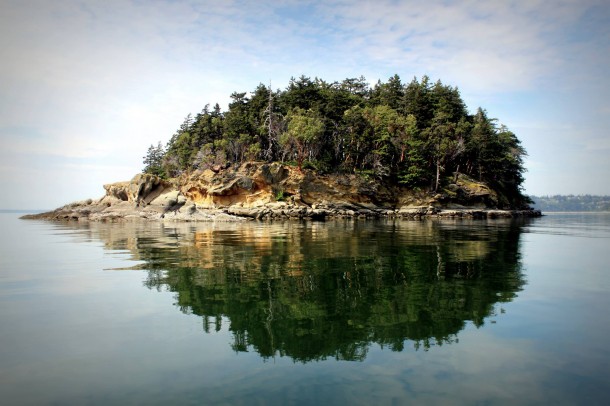 2. Julian DesRoches – I love the crop on this photo. I like that you chose to fill the frame and really got in on the dandelion.
3. Colleen Richert – I really like how you used the grass to frame the bottom part of your photograph. You got down low and changed up your perspective, which made for a really inspiring shot.
4. Linda Pierce – This is a great example of the rule of thirds and leading lines. I also like the tones in this photograph, rustic and vibrant!
5. Wendy Martelle – Stunning! This is a great example of converging lines and using your horizon. The sides of the road also create some framing in your photo.
6. Kari O'Gorman – This is a beautiful silhouette that also uses the rule of thirds. It's a simple photograph that really highlights the natural beauty.
7. Darlene Willner – I am a sucker for dandelion photos! I really like how you set this one up. The dandelion is moved away form the background creating distance and contrast. Great sunflare!
8. Susan Godge – This is a really good example of using negative space. It makes me want to jump right in!
9. Judy Macedo – I love how you used the archways to frame your photo! There are many different levels to this photo and have the framing helps draw your eye right on through.
10. Lee Franze – Great shot through the fence! I love how the fence added some texture to your bokeh. I also love how the sidelighting highlights her face and determination.
11. Debbie Haggard – This is a beautiful macro! The depth of field helps create great contrast between the flower and the background.
12. Susan Padilla – This is such a fun shot! The legs create nice leading lines down to the variety of shoes.
13. Leslie Gonce – Gorgeous! It must have been a challenge to keep your horizon line straight. You did a great job!
14. Erin LaPlace  – I love that you used the rule of thirds and placed the road off-center in this one. It helps lead the eye through the photo, right to those gorgeous clouds!
15. Vivian Clibon – Lots of compositional elements going on in this one – horizon line, rule of thirds, leading lines! Gorgeous photo!
Now that you've seen them, tell us which photograph is your favorite!
Missed the tutorial? Check out how to master composition.
***
Feeling inspired? Turn your favorite shots into beautiful photo books, canvas prints, calendars and more! Get started now. Don't miss out on our current special offer.