This week, we talked about how you can manipulate colors in your photos with white balance. Playing around with the different white balance settings such as cloudy, daylight, and tungsten can turn a photo from ordinary to extraordinary. And it's so much fun! With a click of a button, you can give your photo a totally different feel and look when you change your white balance!
Here are this week's 15 photos mastering white balance!
15 Photos Mastering White Balance
1. Olga Rosenblum – Love how you captured the water droplets on the leaves! I also like that you used various shades and tones of green in your photo.
2. Collette Kraft – I love the warm tones to your photograph. I like that you cropped in tightly showing off how proud she is of her medal.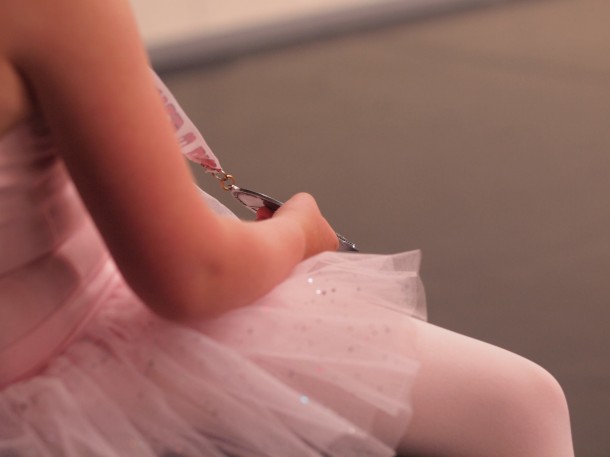 3. Judy Macedo – You were able to capture some vibrant colors in this one! Your depth of field created a lush green background.
4. Barb Tatum – When photographing the color white, you need to make sure your white balance is correct – and you nailed it! I like that you kept your background simple so the flower really stands out.
5. Sue Beresford – When photographing the dessert, it's good to keep your tones warm so that your viewer can get a sense of the heat! Great job!
6. Linda Pierce  – What an awesome cell phone picture! You captured the water droplets nicely. I also really love the sepia-like tones to this.
7. Darlene Willner – I really love the colors in this one, simple but strong. The sidelighting on the buds really highlights the white!
8. Susan Padilla-  I absolutely love the sky in this photo! Your colors are nice and vibrant. When you use the correct white balance, your colors will be appear to be true like they do in this photo.
9. Barbara Berg  – The coloring in this one gives the photo a very vintage feel. Love it!
10. Lynne Withrow – Another great example of getting your whites correct! Love the droplets on the flower.
11. Diana Uyder – Shooting in direct sunlight can cause a few problems, but you sure didn't seem to have any. Love the action in this one!
12. Colleen Richart – Great spotting! I love the addition of the ant on the rose. Wonder what he was looking for?
13. Terri Sims- This is such an interesting capture. We know its a flower but it has a very abstract feel to it. I also love the lighting which highlights all of the little details.
14. Doris Quigley -You said you tried to capture the golden tones of the sunset, and boy you did! This is a great silhouette with a great warm feel to it.
15. Vivian Clibon – I really love the composition of this photo. Grouping the three purple flowers together gives the photo some balance.
Now that you've seen them, tell us which photograph is your favorite!
Missed the tutorial? Check out how to manipulate color with white balance.
***
Feeling inspired? Turn your favorite photos into beautiful photo books, canvas prints and more! Get started now. Don't miss out on our latest special offer.