This week, we continued with our attention to detail challenge and used it to make eyes pop in our photos. By nailing your focus and finding the light, the eyes in this week's photos really sparkled!
Here are this week's 15 Eye Popping Photographs.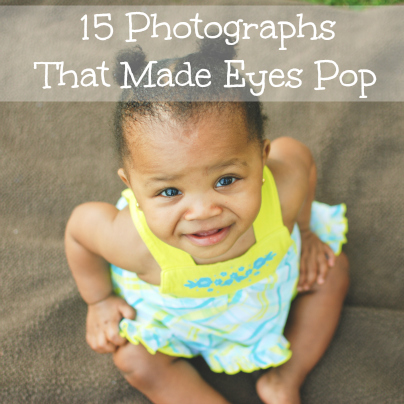 1. Stephanie Storkey – This is a gorgeous shot! You really brought out the color in her eyes and found perfect lighting. 
2. Dorrie Stotko – Great catchlights! This is such a simple photograph and your eyes are drawn right to his!
3. Barb Tatum – What a great way to incorporate a past theme with this week's! The sparkles really add a little twinkle to her eyes.
4. Mary Richards – What a sweetie! This is a great example of some lifestyle newborn photography. I may have turned the baby just a tad towards to the light source to catch a little more light in his eyes.
5. Jan Sumner – The colors in this shot really make her eyes pop! Even though it's harder to get darker eyes to twinkle, you did a great job with this one!

6. Vivian Clibon – This is an adorable photograph! You got some nice catchlights in her eyes. I may have had her poke her head just a little bit more to capture the twinkle in her eyes even more.
7. Barbara Berg  – This is a great example of making dark eyes pop. The colors in the background really help brighten his eyes up.
8. Julie Richter – This is another great example of getting light into darker eyes. Side lighting really helps those brown eyes stand out!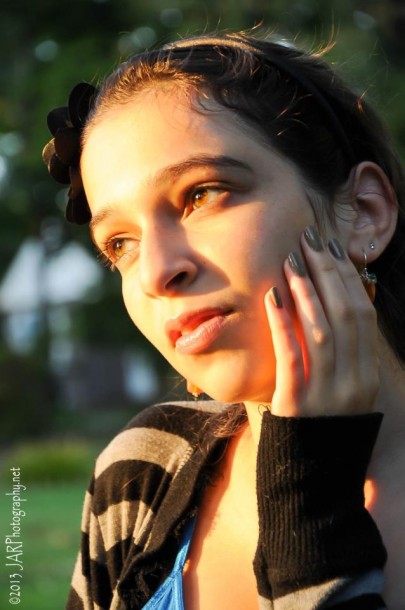 9. Melanie Barrett  – This is a great headshot: personality, great catchlights, and good cropping! Hollywood here we come! ;)
10. Carmen Carde – I really like the split lighting in this photo. It adds a little mystery! Another good example of making darker eyes pop.
11. Linda MacNeil – What a cutie and I am so jealous of those baby blues!
12. Allison Allan-Harper – One issue when converting photos to black and white is losing the contrast in the eyes. But you did a great job keeping the light in them! Watch your blacks when converting to avoid muddy tones in your black and white.  I might have toned the blacks down just a bit in this one.
13. Claudia Campbell – This shot captured a great sparkle in her eyes.You can make them shine even brighter with a little help of some post-processing. It looks like you found some shade which helped your subject keep her eyes nice and open in the sun! Great job!
14. Lynn Vanasse – This is so cute! One thing to keep in mind. When your subject isn't looking at the camera and you are using the rule of thirds, try putting the dead space in the direction they are looking. This way it doesn't look like they are looking off the photo but instead into the distance!
15. Nancy Bagwell – Even though you thought this went with last week's challenge of reflections, you have a great shot of the alligator's eye! Not only that, your photo is tack sharp!
Now that you've seen them, tell us which photograph is your favorite!
Missed the tutorial? Check out how to make eyes pop in your photographs.
***
Don't forget to LIKE our Facebook page for the latest special offers and updates on The 52 Week Project!