This week was all about finding opposites! Your shots really proved the old time saying to be true – opposites attract! In addition to your photography talents, this is what made your images so strong! Your courage to think outside of the box and the contrast between opposites made your photos really pop.
Here are this week's 15 Opposite Photographs.
1. Olga Rosenblum  – I love this photo and I love that you converted it to black and white even more. Simple and strong!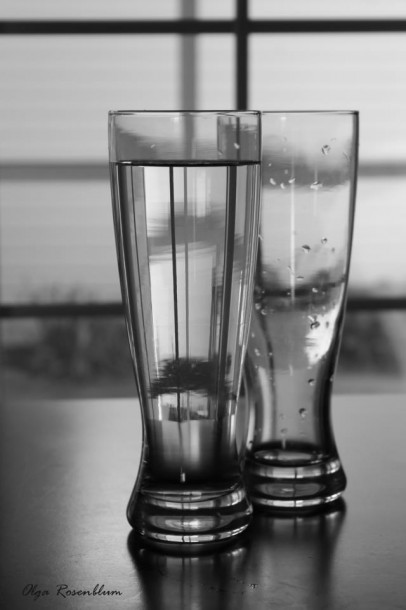 2. Gail Starr  – I love your take on near and far. Most people would have focused on the Statue of Liberty in the background but I love that you showed off the foreground.
3. Barb Tatum – Black and white is such a strong contrast and I love that you picked an every day object to show it off.
4. Peg Brantman – Flowers in the snow! One of my favorites. The background is so dreary but the flowers really shine with their color.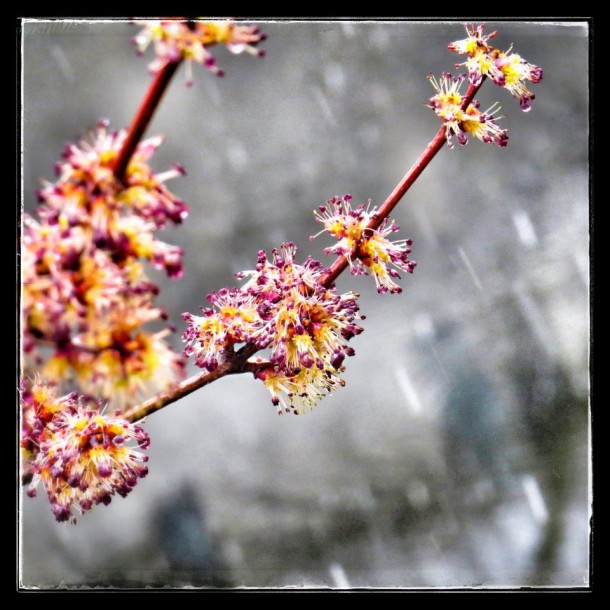 5. Colleen Richert  – This is such a simple photo and it stands out because of that. A shiny new penny!
6. Vivian Clibon – Again, another simple photograph that's so strong! The yellow flower really pops nicely from the black, smooth rocks.
7. Jan Sumner – I have a slight obsession with dandelions this summer and I love how you showed them off in this photo! You also captured an amazing bokeh in this picture. 

8. Lettie Maciel – What a great opposite – Earth and sky! Those clouds are so white and fluffy. Where were you when you took this?
9. Barbara Berg – You did a great job capturing the water! I love the contrast between clean and dirty.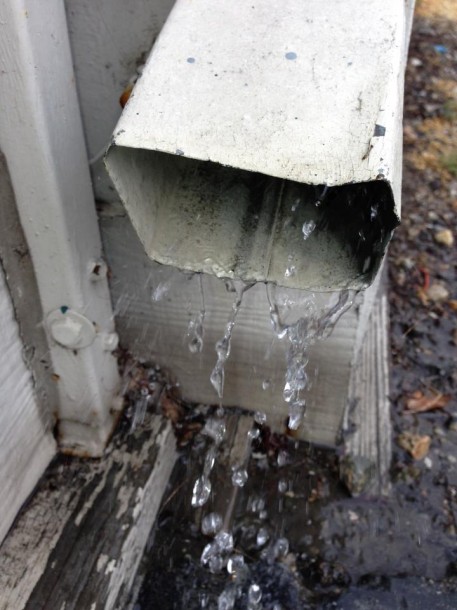 10. Tracey Miller  – I keep finding random leaves from the fall during my travels. I love the fresh green grass against the dry, brown leaf.
11. Debbie Marker – Oil and water truly don't mix! And they make for a phenomenal photograph. Another fun idea would be to added some food coloring to add more contrast!
12. Judy Macedo – I love the contrast between old and new! I also love the reflection of the sky that you caught in the windows.
13. Carmen Carde – You posted this opposite as a new bloom on an old plant. But, I saw big and little – a tiny bloom on a big leaf! Love the colors in this one as well.
14. Lynne Withrow – I love the way you used your depth of field to create the sharp vs. blurry! I love the colors in this and the attention to detail.
15. Erin LaPlace – This is such a fun photo! Light against dark. Great job using a slow shutter to capture the sparklers!
Now that you've seen them, tell us which photograph is your favorite!
Missed the tutorial? Check out how to capture opposites.
***
Feeling inspired? Turn your favorite photos into beautiful photo books, canvas prints, calendars and more! Get started now. Don't miss out on our current special offer!