With the weather getting cooler, we used last week as the time to practice our indoor photography skills. Just because you are stuck inside, doesn't mean that your photos have to suffer. There are some easy tips and tricks to be able to get the best shot when shooting indoors.
Here are this week's 15 Indoor Photographs.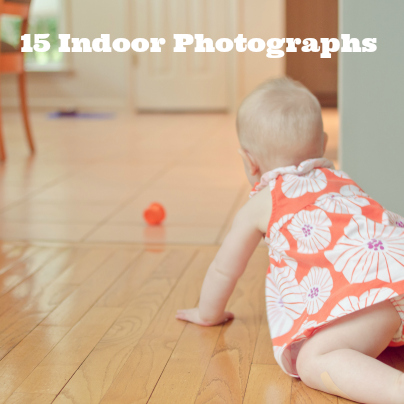 1. Marsha Mood – I love the depth of field in this one. What a great subject!
2. Vivian Clibon – One of my favorite subjects! I like the window lighting highlighting the coffee in the cup.
3. Judy Macedo – I love this silhouette. I am a sucker for a golden toned silhouette!
4. Jillian DesRoches – I could have taken this photos myself! I love to use the light on the screen to illuminate my child's face.
5. Brandi Bieber – I love all of the lines and symmetry in your photograph. And the window lighting? Amazing!
6. Lynn  Vanasse – Newborn photography is where I have really honed in my indoor photography.  You have nice even lighting in your photo showing off her creamy skin.
7. Stephanie Storkey – Lots of texture going on in this one! I like that you cropped tightly on this so that you pay attention to the detail.
8. Debbie Haggard – Most people would have shot this landscape to get the whole car. But, I love that you took this in portrait orientation to capture the architecture of the room.
9. Barbara Berg – Baby toes! Who can resist baby toes!
10. Melanie Barrett – This is a great photograph! I love the look of concentration on both of their faces.
11. Linda Kincaid – Love this! The window lighting is perfect and highlights the checkerboard on the table. Without it, you wouldn't know the checkerboard is there!
12. Mary Richards – I love that you got light into her eyes even when inside. This really helps the eyes pop and not look flat.
13. Jan Sumner – Window light is your friend when you are stuck inside. Your photo really demonstrates that.
14. Debbie Marker – When I am stuck inside, I find myself photographing things that I wouldn't ever notice. I love how you brought some life to this one.
15. Colleen Richert – I'm not sure why, but these little guys make me smile!
Now that you've seen them, tell us which one is your favorite.
Missed the tutorial? Check out my tips for indoor photography!