This week was such a treat! I don't think you can ever take too many photographs of food. I'm glad you all agree! You guys definitely enjoyed some delicious food this week and improved your photography skills.  From adding ingredients as props, to enhancing your shots with complementary colors, to improving your attention to detail, your food photography really went to the next level! Just one question – where was my invite?!
Here is this week's 15 food photographs.
1. Colleen Richart – I love the focus on the swirl of cinnamon. By switching up your angle, you turned this loaf of bread into art.
2. Judy Macedo – I love that you made this shot black and white. By converting it to black and white, the shot becomes abstract. Although you have some blown highlights, they actually add to the curves of the leaves.
3. Barb Tatum – Love this grill shot! You even got some of the smoke in the action.
4. Susan Padilla – I love that you took the artistic liberty to create a monotone color composition. It was the right choice! The green is so bright and crisp that adding any other colors would be distracting.
5. Vivian Clibon – Love all of the colors going on in this shot! The white background really makes the greens and reds pop. Also, I like how you added the chips in the background to go with the guacamole. Yum!
6. Collette Kraft – This is the reverse of the picture above. You have colorful background and simple subject. I love the depth of field with the focus on a few Cheerios.
7. Barbara Berg – Reds can be difficult to photograph! You have a few highlights that were clipped, however, with the lighting, I think it works. Love the little pop of green on the one strawberry.
8. Mary Richards – White plates really help the colors in your food stand out. This dish looks so fresh and yummy!
9. Darlene Willner – Look at that gooey cheese! I like that you put the burger in the background with some lettuce in the foreground for some added color.
10. Terri Sims – You really worked with your color palette here. The white graded cheese on top of the bruschetta helps break it up along with the white plates in the background.
11. Carmen Carde  Another great example of how keeping your background simple helps your colors to pop. Great little setup!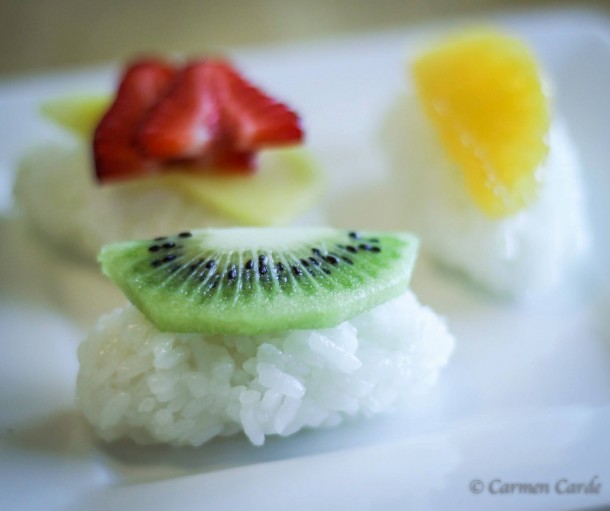 12. Olga Rosenblum – I love your attention to the poppy seeds! I also like how you used other bagels for your background.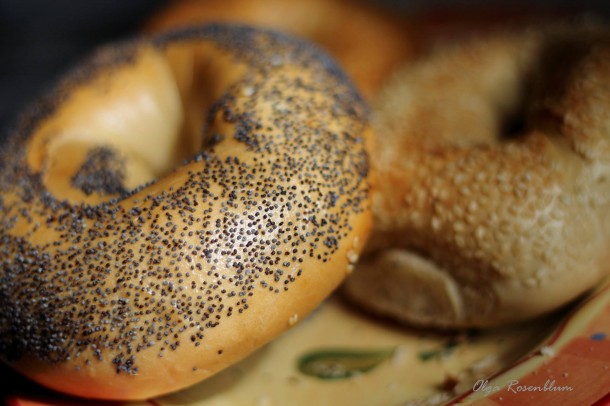 13. Erin LaPlace – The yellow and green color palette is one of my favorites! The green leaves help break up all of the yellow and draws the eye in.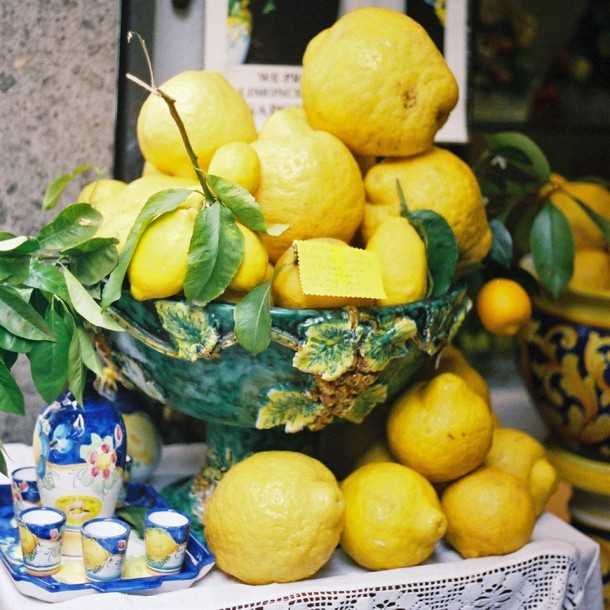 14. Peg Brantman – What a great little tablescape! I love how you used shadows to add some dimension.
15. Jillian DesRoches – I really like the texture of your background and the pop of the red plate! Your composition for this shot is fabulous. And those brownies looks so delicious.
Now that you've seen them, tell us which photograph is your favorite!
Missed the tutorial? Check out my food photography tips.
***
Feeling inspired? Turn your yummy photos into a beautiful cookbook, calendar, canvas print and more! Get started now. Don't miss out on our current special offer.