There is something about fall that makes me want to get outside and  photograph more. Maybe it's the cooler weather. Maybe it's the vibrant colors. This week, you embraced the season along with me and captured some amazing fall photographs!
Here are this week's 15 fall photographs!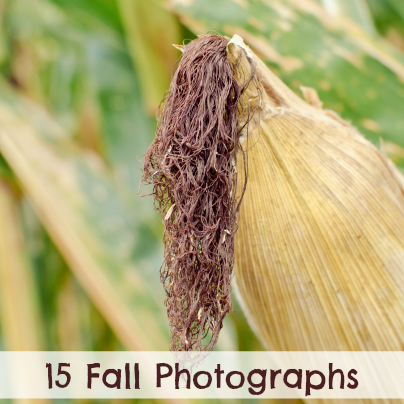 1. Iman Ahmad – Look at those colors and their reflection!  I like that you added some branches to the top for framing.
2. Terri Sims  – Fall is a great time to capture silhouettes during the golden hours.
3. Darlene Willner – I wish I had fields like this near me to photograph – the colors just scream fall!
4. Tracey Skala-Miller  – I love that you decided to photograph these berries with the wire fence. The vibrant colors really pop in this one!
5. Mary Richards – The sunflare and backlighting really help bring out the vibrant red colors of the leaves!
6. Susan Goudge – Look at that amazing blue sky! I love that you took the picture from this angle to include that beautiful background.
7. Rachel Decker – I really like all of the textures in this one. The high contrast really brings it out!
8. Debbie Marker – This is truly a sign of fall! I love that you processed this as black and white with a lot of contrast. It really helps bring out the dandelion seeds.
9. Brandi Beiber – This really puts me in the Fall mood! Pumpkins and corn husks are great for decoration and perfect to photograph!
10. Karen Jury – This is a gorgeous panorama! Look at all those vibrant fall colors!
11. Linda MacNeil – This makes me want to run to our local trail and take a similar shot! I love the angle in which you took this.
12. Lynne Withrow – I don't know what kind of flower this is but this macro is amazing!
13. Jillian DesRoches  – I just took a photo very similar to this one! It's not only a great way to capture the season, but if you take one every year, you can document how much your child has grown!
14. Vivian Clibon – This would make a great background for photo book or even the front of a card! I love taking shots like this to use as fillers for when making albums.
15. Carmen Carde – This is such a fun shot! Love that you switched up your angle and took it from down below.
Now that you've seen them, tell use your favorites on Facebook!
In case you missed it, check out my fall photography ideas!