There were no photography ruts in site this week! Whether you've been shooting mainly portraits or landscapes, all of you took chances and mixed things up. You went exploring and switched up your lenses and locations. You tested out some new perspectives and used new subjects. You pushed your boundaries this week and it was clear in your stunning shots!
Here are this week's 15 Creative Photos.
1. Linda Pierce – I had a similar picture from my photography exercise. I love capturing tree bark because of the texture and you did a great job capturing it! I also love the bright blue sky against the dullness of the bark.
2. Judy Macedo – Longwood Gardens is one of my absolute places to photograph not only clients but the beautiful flowers! This is an amazing shot! The colors are bright and crisp.
3. Barbara Berg – I took a similar shot like this last summer and it is one of my absolute favorite photos. I love how you put the focus on the viewfinder and used your beautiful location as a backdrop.
4. Monica McGuire  – One word: Yum! This is a great example of food photography. The lighting is great and really helps highlight the powder on top of the cupcake.
5. Jillian DesRoches  – Your photo is like a post card ! There is some great contrast in your shot which helps give it an almost textured look.
6. Darlene Willner – You did a great job capturing the tree's reflection in the water droplets! I also like that you had a pattern in your photograph.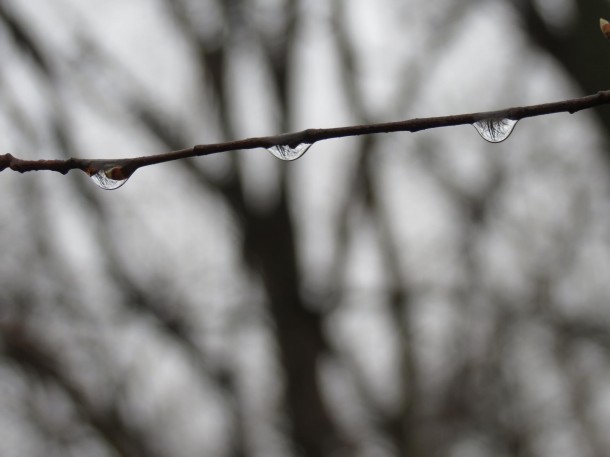 7. Susan Padilla – This is a great shot, very simple! I love how the sun is positioned behind the balloon making it glow.
8. Colleen Richert – This reminds me of our own trail by our house. I love your use of the leading lines with the trail leading us deeper and deeper into the photo. It also makes me wonder what lies up ahead. Way to tell a story!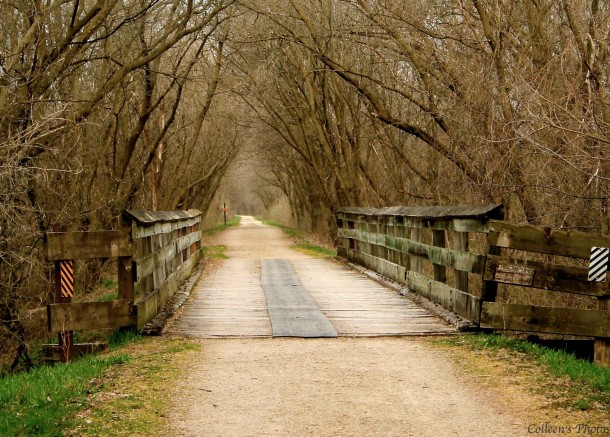 9. Kari O'Gorman – Waterfalls can be tricky to capture but I think you did a wonderful job in this one. Love the sun peeking through the trees!
10. Susan Slattery  – I can't wait to get to the beach this summer! I love the pattern in this photo.  I might have switched up the angle a bit and taken it from the first sand dollar looking down at them. That would help show off the depth of field.
11. Becky Kiesel – I don't know what it is about old boots that make me love them, but I do! I love their placement against the wood wall.

12. Melanie Barrett – I love the composition of your photo. From the stacking of the books to capturing the steam from the cup to the sun flare in the corner, you nailed this one!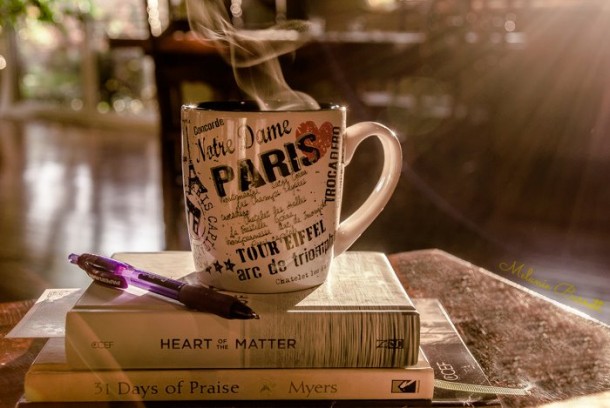 13. Peg Brantman – I am not sure what kind of flower or plant this is but I love the shot! I love its rustic feel and the side lighting highlight the subject so beautifully.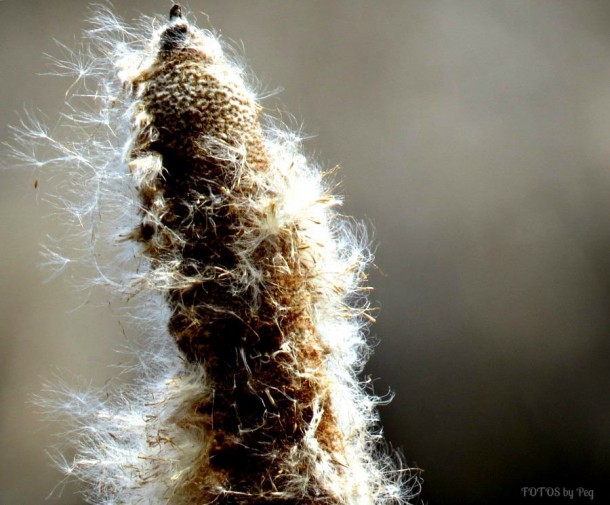 14. Gail Starr – I love to photograph flowers or blossoms against a bright blue sky. It really helps the colors to pop. Great job!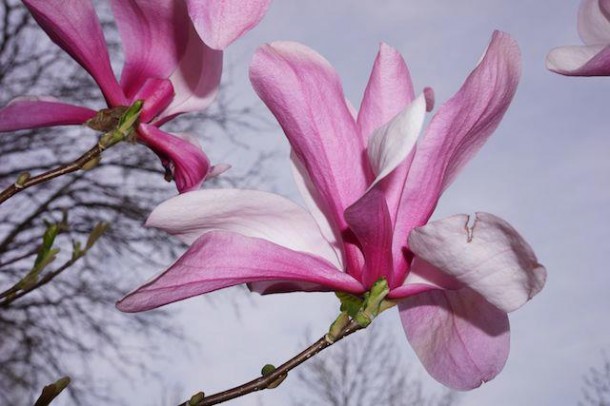 15. Mary Richards – I love the pattern in this photo. You can never go wrong with a crisp white flower against a green background! Don't you agree?
Now that you've seen them, tell us which photograph is your favorite!
Missed the tutorial? Check out how to bust out of a photography rut.
***
Inspired? Now's the time to turn your photos into beautiful photo books, canvas prints, calendars and more! Don't miss out on our latest special offer. Get started now!